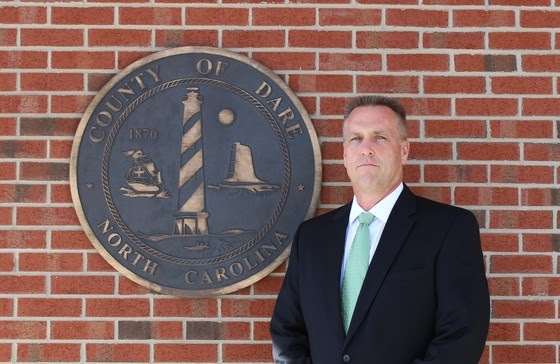 Dare County Emergency Management Director Drew Pearson has been selected to serve on Federal Emergency Management Agency's Regional Advisory Council.
Gracia Szczech, the regional administrator for FEMA Region 4, which includes North Carolina, South Carolina, Florida, Kentucky, Georgia, Alabama, Mississippi and Tennessee, as well as six federally recognized tribal nations, has selected Pearson to serve in the role, the county announced Wednesday.
The Regional Advisory Council advises the regional administrator on emergency management issues, such as identifying impediments to effective preparedness, response, recovery and mitigation efforts by sharing weaknesses while offering advice on how to implement improvements, the county said. Advisory Council members serve two-year terms.
"I am honored to have been selected to serve the region—and, most importantly, Dare County—as a member of the Regional Advisory Committee," Pearson in a statement. "I look forward to joining a dedicated group of seasoned professionals as we provide advice to help enhance FEMA service delivery before, during and after a disaster, leading to a more resilient region and community here in Dare County."
The council is made up of 12 members that have experience in emergency management, public health, emergency medical services, healthcare, law enforcement, fire, floodplain management and volunteer organizations active in disasters, according to the county.