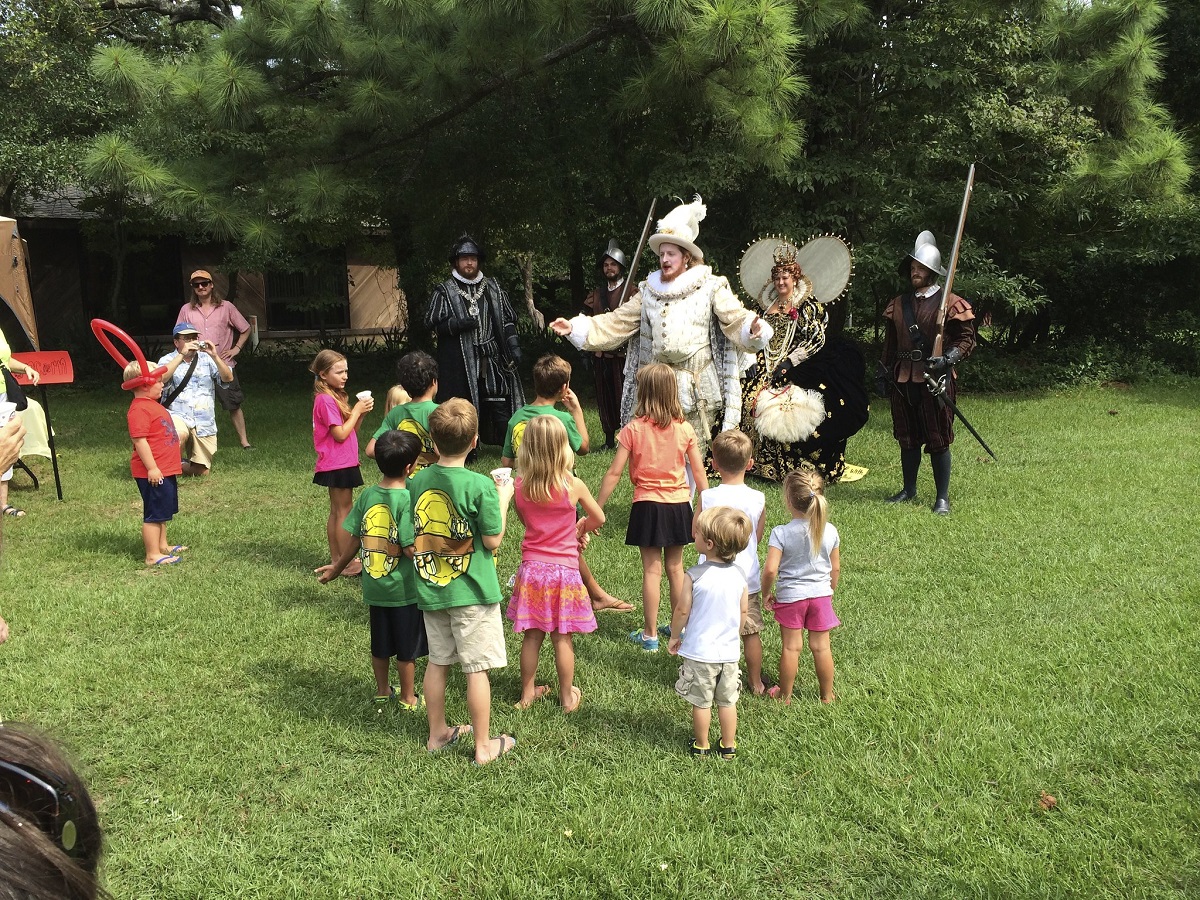 Three Outer Banks national parks were chosen for an Open OutDoors for Kids grant from the National Park Foundation to help pay for field trips for students at 12 Title I schools in Currituck, Dare and Tyrrell counties.
Through a partnership with Outer Banks Forever, the official nonprofit partner of the three parks, the $7,400 grant will cover transportation costs for students at Title 1 schools, which have at least 40% of students from low-income families, to visit Cape Hatteras National Seashore, the Fort Raleigh National Historic Site, and Wright Brothers National Memorial.
"Open OutDoors for Kids is an initiative from the National Park Foundation to connect more kids to their national parks through fun and engaging activities," the program's website states. The goal of the grant program is to provide students, educators and families with access to national parks around the country through both in-person and virtual learning opportunities.
"We are thrilled to be able to provide this opportunity for teachers to get their students out of the classroom to learn about and experience the unique history and environment found in our OBX national parks — something a surprising number of students from these local counties have never done," said Jessica Barnes Green, director of Outer Banks Forever.
Though field trips are tailored to current academic curricula for fourth grade students learning about North Carolina history, all students attending Title I schools in Currituck, Dare and Tyrell counties are eligible to participate in field trips to the parks.
"I think that this gives kids a sense of place; they can be in the places where history happened," said Amiee Ginnever, lead interpretive park ranger at Wright Brothers National Memorial in a statement. "And the best thing about this grant is that it is for Wright Brothers, Cape Hatteras and Fort Raleigh, which is really important because traveling in between the parks is a good distance (130 miles)."
Schools that are interested in virtual or in-person field trips to these parks should email Amiee Ginnever at amiee_ginnever@nps.gov or obx_interpretation@nps.gov.