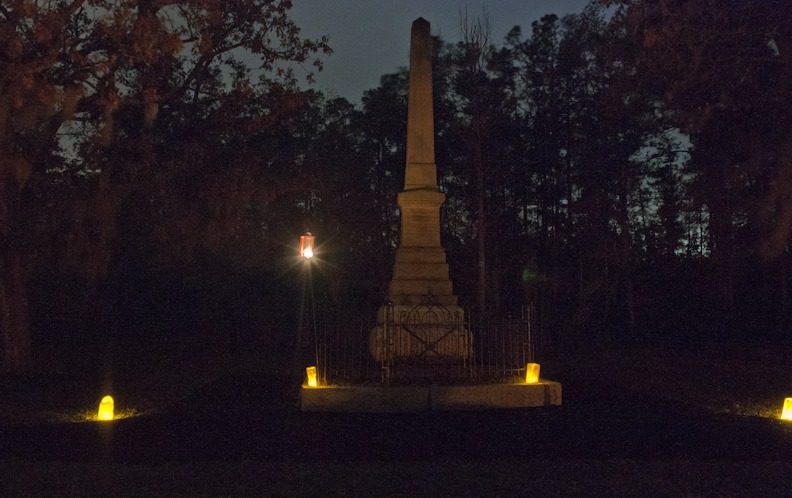 Experience Moores Creek National Battlefield by candlelight Nov. 13 during the annual free tour.
The family-friendly program will travel along the candlelit trail with stories of the early days of the American Revolution and of the Battle of Moores Creek Bridge.
The first tour is at 5:30 p.m. and the last tour departs at 9 p.m. Tours last about 45 minutes and depart from Patriot's Hall every 15 minutes. Tours are free, but you must make a reservation for a slot.
Plan to arrive around 15 minutes before scheduled tour time to check-in. Contact the park at 910-283-5591 extension 2234. There will be no cider offered this year for the public.
Due to the limit of 15 people per tour, large groups who want to reserve spaces must have each family reserve their own space. We cannot guarantee that families from the same group will be on the same tour.
For a full listing of event details, visit the battlefield's Facebook page or website.
For staff and visitors' safety, masks are required in all buildings, including the Moores Creek National Battlefield Visitor Center and Patriots Hall, regardless of location or vaccination status. Masks must be worn in outdoors spaces where physical distancing cannot be maintained, such as narrow or busy trails and overlooks.