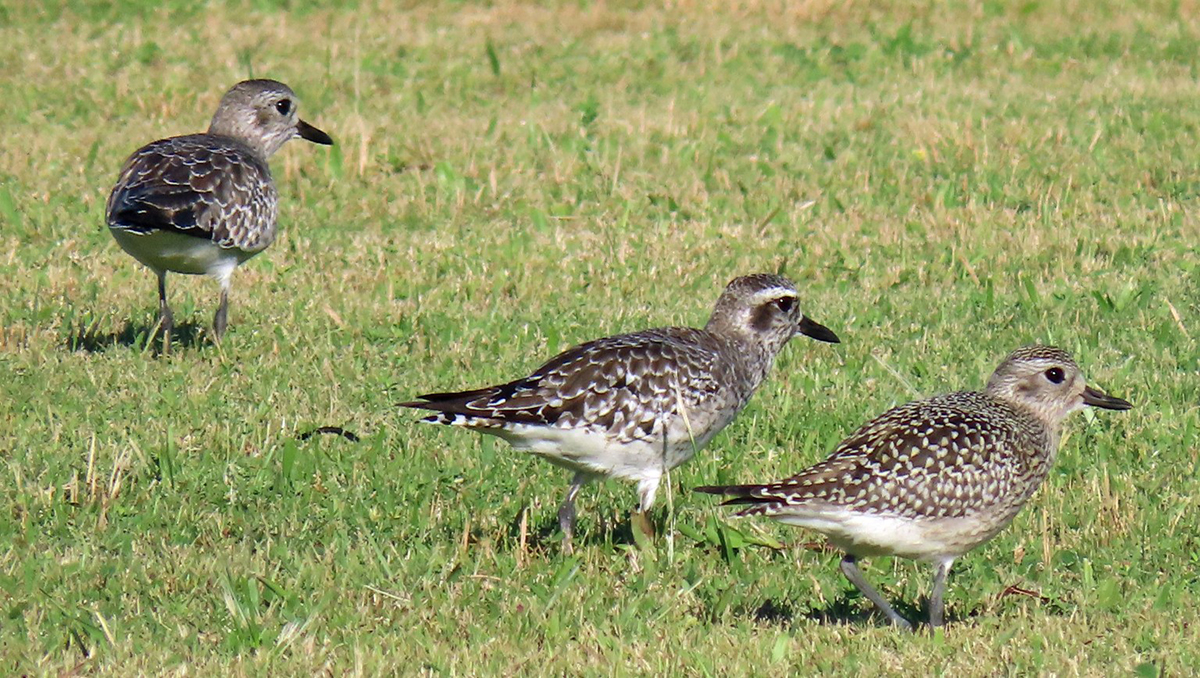 Reprinted from Ocracoke Observer
North Carolina will finally have its own comprehensive bird atlas, a project that will rely on many contributors such as recent college grad Matt Janson.
Janson, who this year graduated from Cornell University in environmental and sustainability sciences, is the northeast coastal conservation technician of a five-year project known as the North Carolina Bird Atlas that will catalog the size and distribution of North Carolina's bird populations.
Since the 1970s, nearly every state across the country has undertaken these multi-year, large-scale, standardized surveys. Data collected during the study will help prioritize conservation efforts for the most imperiled North Carolina birds.
This citizen science project which began this spring is coordinated by the North Carolina Wildlife Resources Commission, which works closely with the Cornell Laboratory of Ornithology in Ithaca, New York. For the purposes of the survey, the state is divided into 937 "priority blocks," areas targeted for thorough bird surveying.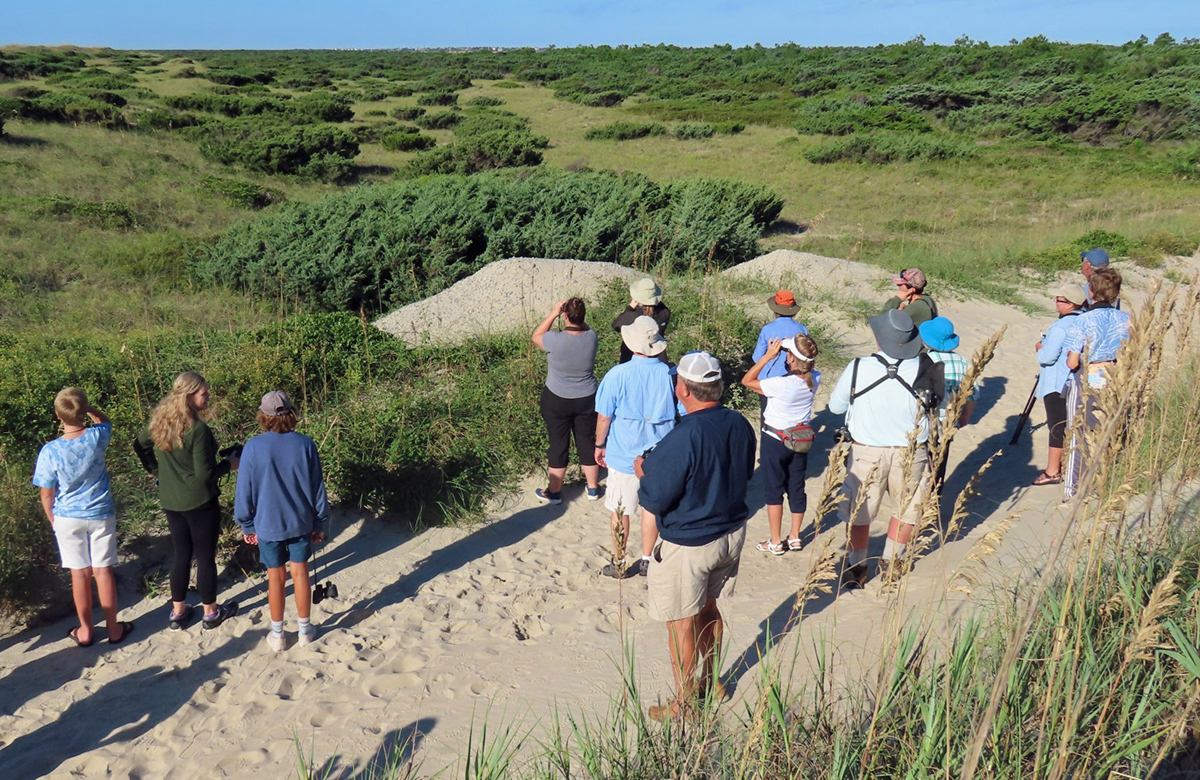 Ocracoke is fortunate to have three priority blocks that combined cover the entire village, the South Point Road, Hammock Hills and the South Dock area at the north end.
During the breeding season, observers note if a bird is singing, carrying nesting material or feeding young. Some highlights Janson observed on Ocracoke this summer included a common nighthawk's "booming" courtship display over South Point Road, a ruby-throated hummingbird carrying nesting material at Devil Shoals Road and nesting yellow-crowned night-herons in the village.
Other surprising birds found during the survey in northeastern North Carolina included singing sedge wrens in Beaufort County and a red-cockaded woodpecker family in Camden County.
Data collected by volunteers and the Wildlife Resources staff will be submitted through the eBird app, an online database of bird observations. 
Kris Smith, the Citizen Science Program manager with the Wildlife Resources, is the atlas project coordinator. Sarah Toner is the northeastern region volunteer coordinator and recruits those interested in contributing their own sightings to the survey.
Citizen science is important to the success of this bird atlas, Smith said in an interview, explaining how the process of connecting amateur observers and professional scientists aids conservation.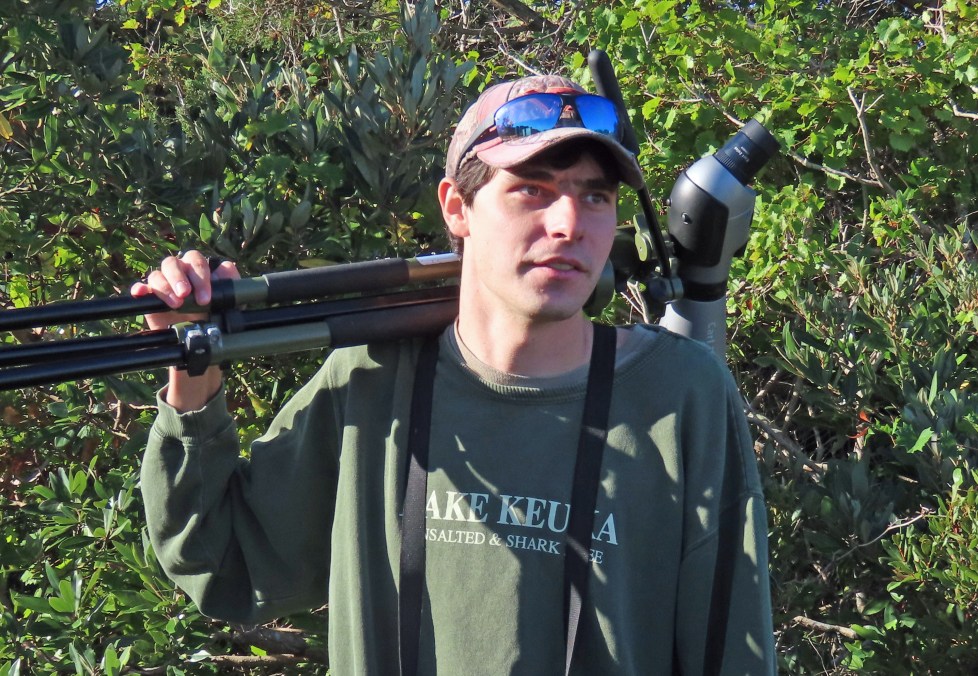 "There simply are not enough trained scientists or technicians to go out and survey everywhere," she said. "So, we rely on volunteers who are knowledgeable amateurs and can input their observations online."
One Saturday morning, Sept. 25, more than 20 enthusiastic volunteers gathered at the parking lot of the National Park Service's Ocracoke campground, receiving tips on using the eBird app and pointers on identifying local birds from Toner and Janson.
Over the course of three hours traversing the beach, dunes, Devil Shoals Road, the open trail of Hammock Hills and the pony pasture, a total of 40 species were tallied. Highlights included a merlin, northern harrier, warblers such as American redstart, northern parula, common yellowthroat, palm warbler, yellow warbler and a black-and-white warbler, a bobolink and a rare Traill's flycatcher.
Whereas many states are limiting their compiled information to breeding-bird surveys, the North Carolina Bird Atlas will be more comprehensive, identifying migratory and wintering species, too. Only three other states — Connecticut, Maine and Oklahoma — have attempted a year-round bird atlas.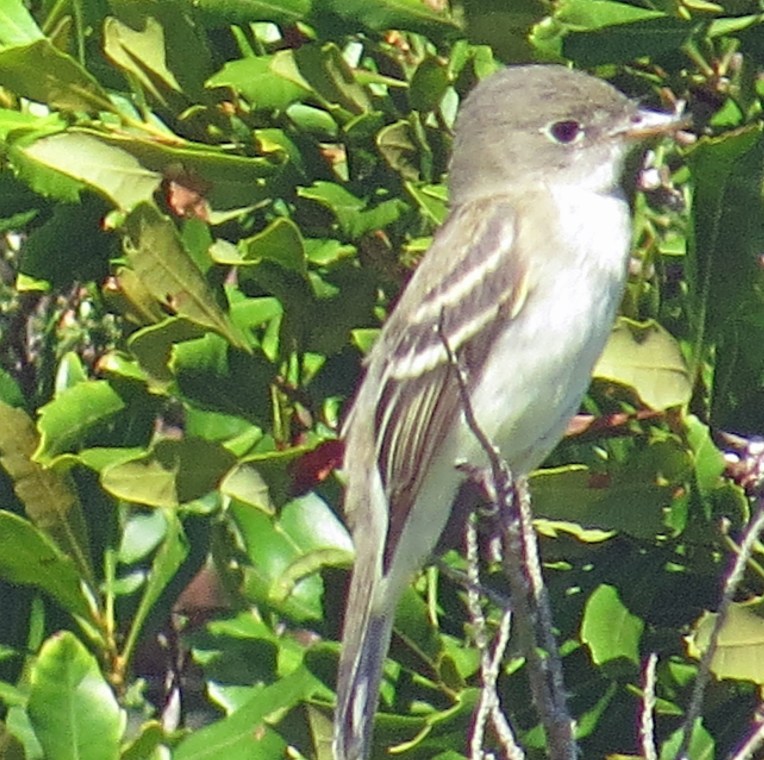 There are many reasons to track North Carolina's birds.
A disturbing survey published in the journal Science in 2019 reported that North American bird numbers had declined by 3 billion individuals since 1970 or 30% of the continent's population. This summer, a mysterious illness caused large-scale fatalities of certain mid-Atlantic songbirds including blue jays, American robins and common grackles.
The massive decline of North American birds is a dire warning about the planet's well-being, according to a commentary in the New York Times following the Science article.
"Birds are indicator species, serving as acutely sensitive barometers of environmental health, and their mass declines signal that the earth's biological systems are in trouble," wrote the authors, John W. Fitzpatrick and Peter P. Marra.
Birds face a myriad of reasons for their decline. Spring and fall migration, always perilous, are even worse these days with the loss of stopover habitats needed for feeding and resting. Buildings are collision magnets, as large windows and bright night lights confuse navigation. Predators have increased, just waiting for an exhausted bird to rest.
Janson's credentials for bird knowledge, field observation and citizen science contributions are impressive.
"I've birded in 49 states, not yet in Hawaii, along with several countries, including China," he said.
While growing up in Charlotte, he joined the Mecklenburg Audubon Society and the Carolina Bird Club at age 12.
At 15, he was instrumental in forming the Carolina Young Birders Club and became a board member of the local Audubon Society chapter at age 17.
In college, he volunteered extensively in the summer of 2020 with New York State's Breeding Bird Atlas.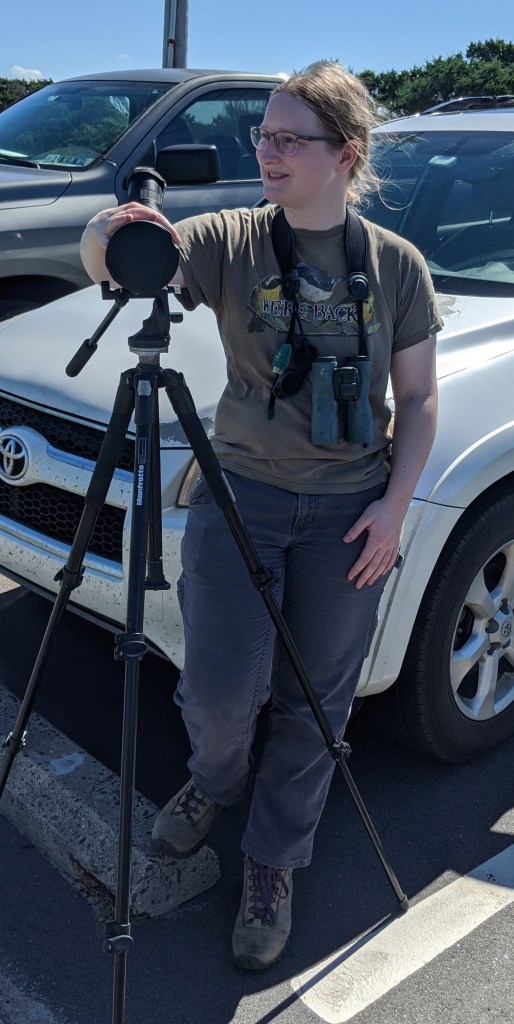 Ocracoke has had a special place in his formative birding years, especially in 2014 when he saw this author's post on the Carolina Birds listserv about two Snowy Owls that had shown up on Ocracoke that winter.
"My mother, brother and I decided to take a trip to see them, and we saw both," he said.
Returning to the Ocracoke Variety Store that day, they ran into Ocracoke's famed storyteller Donald Davis who along with his late wife Merle had earlier expressed an interest in seeing the owls.
"I remembered him from my elementary school days," Janson said about Davis. "He gave a presentation on the art of storytelling. I just remember being enamored of his stories.
"So, when Peter heard my connection, he immediately deputized me and said we were heading back out to the dunes, and I would help find the owls for them. We did."
For more information go to www.ncbirdatlas.org or send an email to ncbaregion1@ncbirdatlas.gmail.com