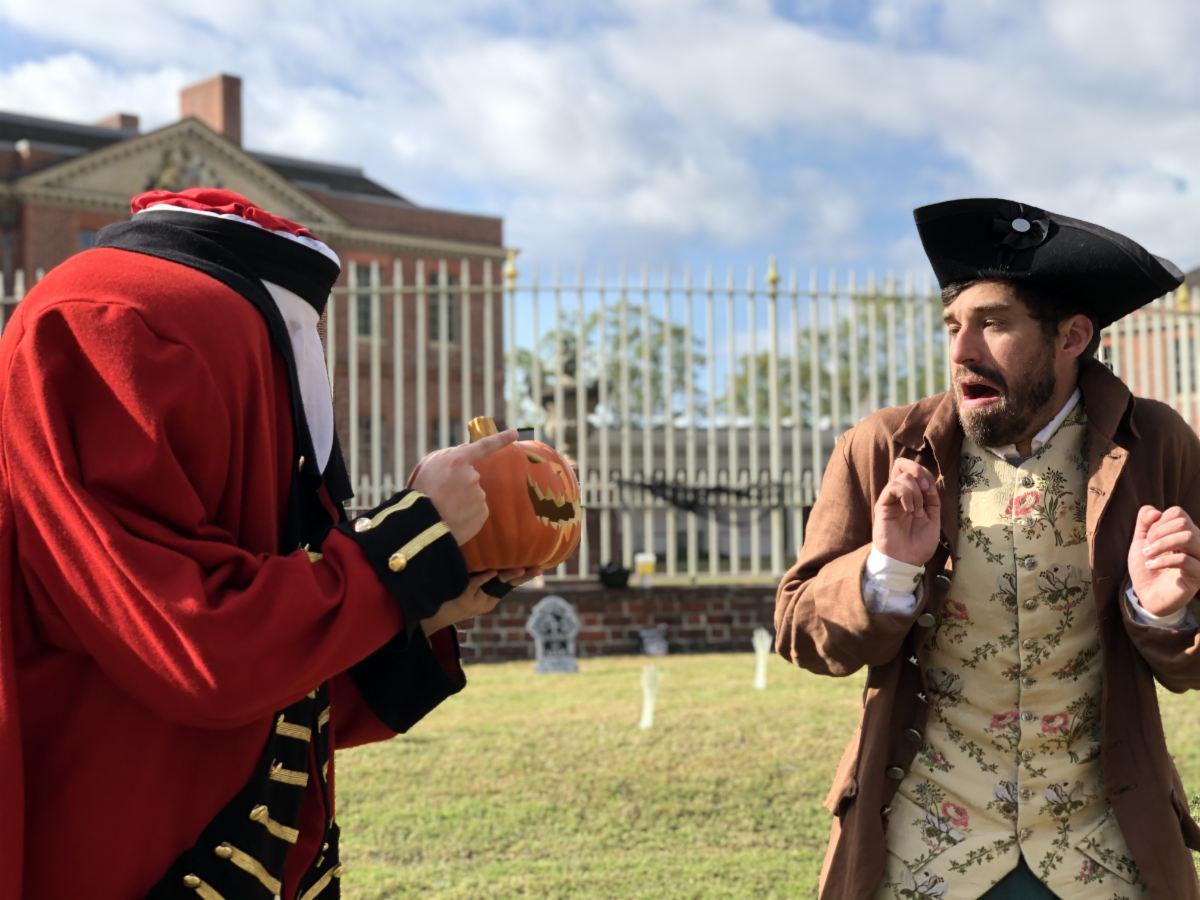 Witches, ghosts and other creatures are taking over Tryon Palace in New Bern later this month for "All Hallows' Eve."
The event is set for 10 a.m. to 2 p.m. Oct. 23.
The brave children who attend "All Hallows' Eve" will be treated. Event is geared to ages 12 and younger, who can attend at no charge if dressed in their Halloween costume. Otherwise, cost is $4 for ages 13-18, $10 adults and free for members of the Tryon Palace Foundation.
While checking out the haunted grounds, visitors will be able to meet friendly witches and ghosts, and organizers say there may even be an encounter with the Headless Horseman in search of Ichabod Crane, the fictional protagonist in Washington Irving's "The Legend of Sleepy Hollow."
Last tickets will be sold at 1:30 p.m. that day. Passes for All Hallows' Eve include admission to the palace gardens. Tickets can be purchased at the North Carolina History Center, located at 529 S. Front St., New Bern, by phone at 252-639-3524 or on the Tryon Palace website. There are no refunds or exchanges on event tickets.