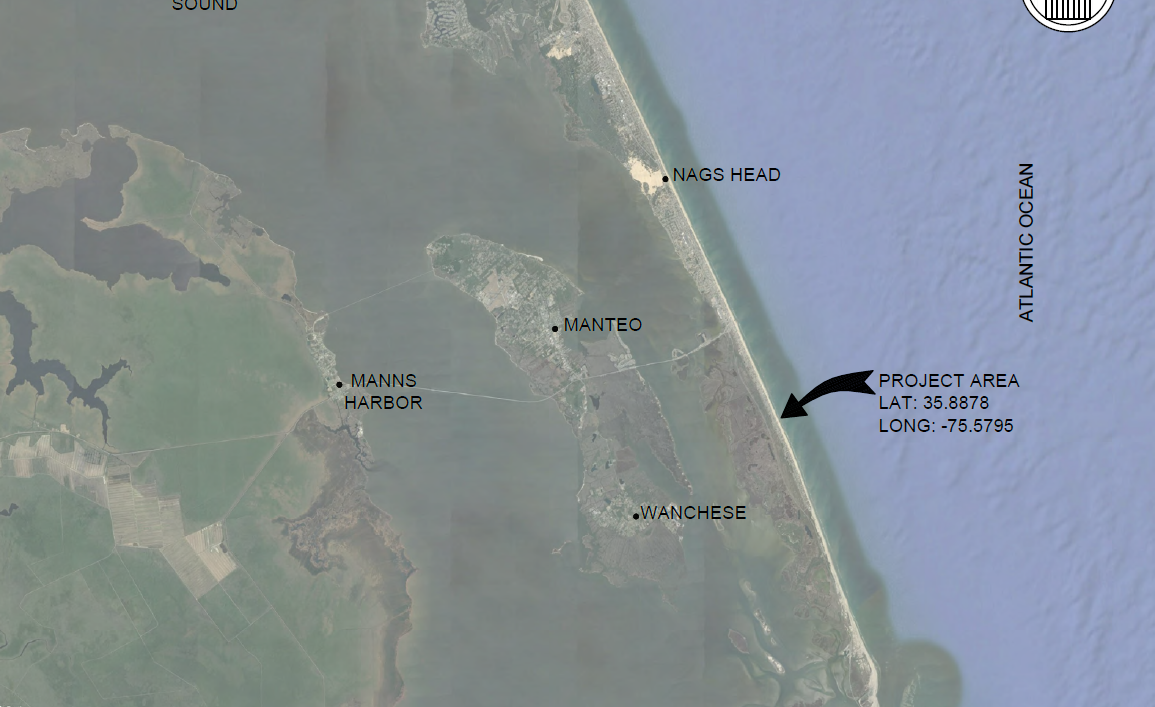 Nags Head officials are asking for federal approval to dredge three offshore sites for 975,000 cubic yards of beach-quality sand to place along a 4.5-mile section of oceanfront shoreline.
The town submitted an application to the Army Corps of Engineers Wilmington District seeking Department of the Army authorization for the proposed project. The public notice and related documents were published Sept. 24 on the Corps' website. Written comments on the proposed work must be summitted by 5 p.m. Oct. 24 to Josh Pelletier, Washington Regulatory Field Office, 2407 West Fifth St., Washington, NC 27889.
The proposed nourishment project is to restore sand losses that have occurred since a summer 2019 nourishment project. The 2019 project involved the deposit of more than 4.6 million cubic yards of sediment on the beachfront. Since then, more than 500,000 cubic yards of material have been lost mainly due to Hurricane Dorian in September 2019, according to documents.
The proposed placement of 750,000 cubic yards of sand in the summer of 2022 is to restore protection to properties and infrastructure, and will help to maintain the recreational and ecological values of the beach, according to documents.
Before the Corps makes a final permit decision, the North Carolina Division of Water Resources will need to issue, deny or waive the state certification required by the Clean Water Act. To comment on the application for the state certification, submit in writing by Nov. 24 to NCDWR Central Office, Rick Trone, 401 and Buffer Permitting Unit, 1617 Mail Service Center, Raleigh, NC 27699-1617 or 512 North Salisbury St., Raleigh, NC 27604.
Additionally, the Corps cannot issue a Department of Army permit for the proposed work until the town submits a certification that the proposed work complies with and would be conducted in a manner that is consistent with the approved North Carolina Coastal Zone Management Program.