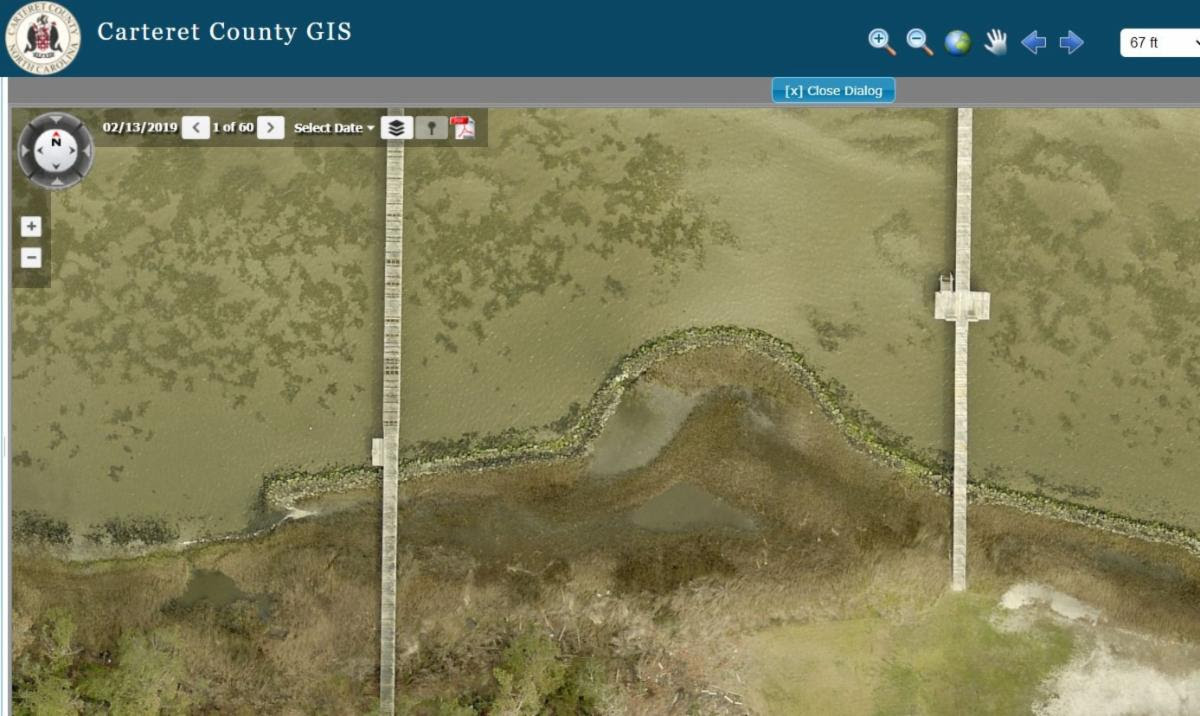 An online briefing on a proposed living shoreline project in Pine Knoll Shores is set for 8:30 a.m. Wednesday.
The online briefing is expected to take an hour and will be followed by an in-person tour of the recently completed living shoreline at Veteran's Park.
Because town hall is closed due to COVID-19 restrictions, the public can only listen to and participate in the briefing online.
The project would involve installation of a living shoreline in the public trust waters of Bogue Sound, about 30 feet north of existing shorelines and seawalls. Installation would be on a voluntary basis.
The town recently learned of a grant program from Federal Emergency Management Agency to fund projects to help make communities more resilient to nature, Town Manager Brian Kramer wrote in a public notice.
Town commissioners authorized staff to submit a letter of interest to the state Department of Public Safety, which administers the grant. The letter will outline a proposal for a $3.2 million project, with a cost share of FEMA 75% and 25% nonfederal cost share.
During the presentation Wednesday, Kramer is expected to explain the program objectives, timelines, obligations to the town, costs and cost share options for the nonfederal share. Dr. Lexia Weaver of the North Carolina Coastal Federation is expected to be on hand to explain the configuration of the proposed shoreline project, the effectiveness of a living shoreline against wave energy and the reduction of erosion, and the natural benefits. A question-and-answer session is planned for after the presentations.
The briefing is to end at 9:30 a.m. Wednesday. Following a 15-minute break, those who want to take a tour of the recently installed living shoreline will need to meet at the flagpole behind the town hall where Weaver is expected to discuss the shoreline installed last spring.
To learn more about living shorelines as protection during storms, visit the Coastal Federation's webpage on living shorelines.