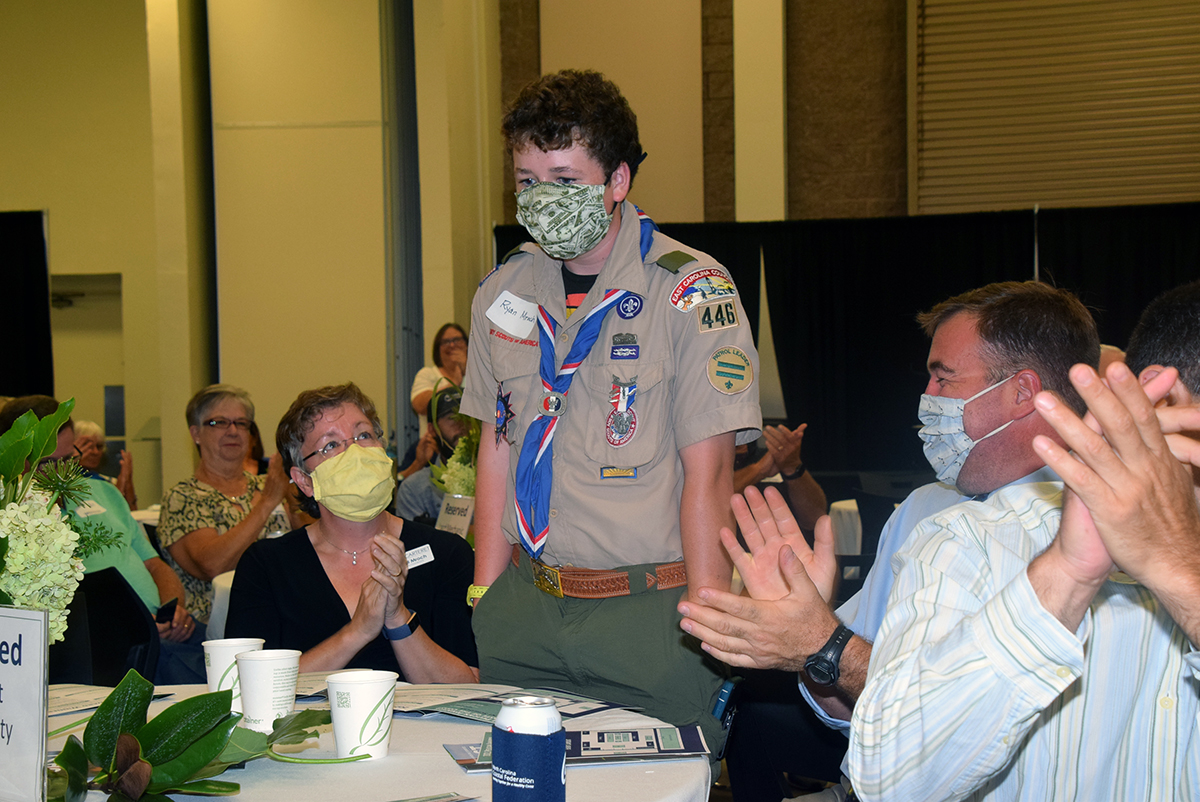 MOREHEAD CITY — The North Carolina Coastal Federation celebrated 11 coastal stewards during the nonprofit organization's annual Pelican Awards and Taste of the Coast held Saturday in the Crystal Coast Civic Center.
The member-supported federation, which is focused on protecting and restoring the state's coast, began the Pelican Award program in 2003 to recognize individuals, businesses and government agencies that have shown exemplary coastal stewardship. The federation publishes Coastal Review.
"Our Pelican Awards recognize each recipient's outstanding achievements that serve to protect and restore our amazing coast," said executive director Todd Miller. "Celebrating their stories inspires and energizes us to do more to work together so that our coast remains a wonderful place to live, work and play."
Recipients include volunteers, a garden club, a land conservation organization founder and a representative from the state who helped develop a plan to save oysters. Also, Scout Ryan Mrock of Troop 446 of Cape Carteret was recognized for his efforts as a volunteer on construction of a living shoreline at Carteret Community College in Morehead City, a project that earned college officials a Pelican Award.
The federation provided the following information on award recipients:
Coastwide recognition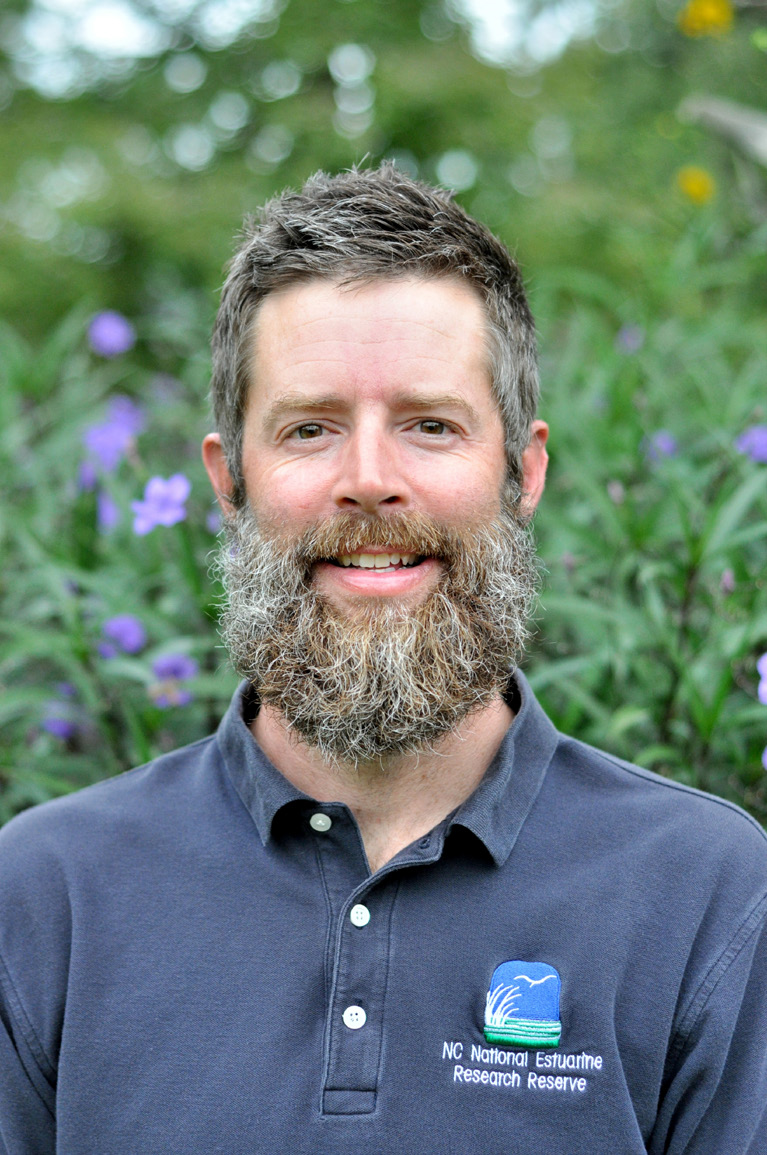 Coastwide winner Dr. Brandon Puckett was recognized for leadership and expert scientific research advancing coastal restoration.
Puckett's doctoral research at North Carolina State University and subsequent work at the North Carolina National Estuarine Research Reserve, part of the state Department of Environmental Quality's Division of Coastal Management, helped build the foundation for hundreds of acres of new oyster sanctuary in Pamlico Sound, a better understanding of marsh resiliency and has helped to advance water quality protection efforts in the state. Additionally, Puckett helped bring national perspectives and understanding to the statewide Oyster Steering Committee's "North Carolina Oyster Restoration and Protection Strategy: A Blueprint for Action."
"Obviously, I'm extremely honored to receive a Pelican Award from an organization that I admire," Puckett told Coastal Review.
"Joining the impressive group of past awardees, many of whom I look up to professionally, is humbling. While I'm fortunate to be listed as the awardee, the work to advance oyster restoration in North Carolina has been a huge collaborative effort between academics, government, nonprofits, and the private sector," he said. "As a team, we've accomplished a lot and yet there's still much work to be done. But the passion and will are undeniable. The 'blueprint' is in place. We'll get there."
Coastwide winner Camilla Herlevich received a Pelican Award for her exemplary lifetime dedication to saving critically important coastal lands and habitats.
Herlevich founded the North Carolina Coastal Land Trust, the state's only accredited regional land trust focused on coastal lands. During her time with the Land Trust, more than 80,000 acres of special coastal lands were saved and many more acres are slated for future protection.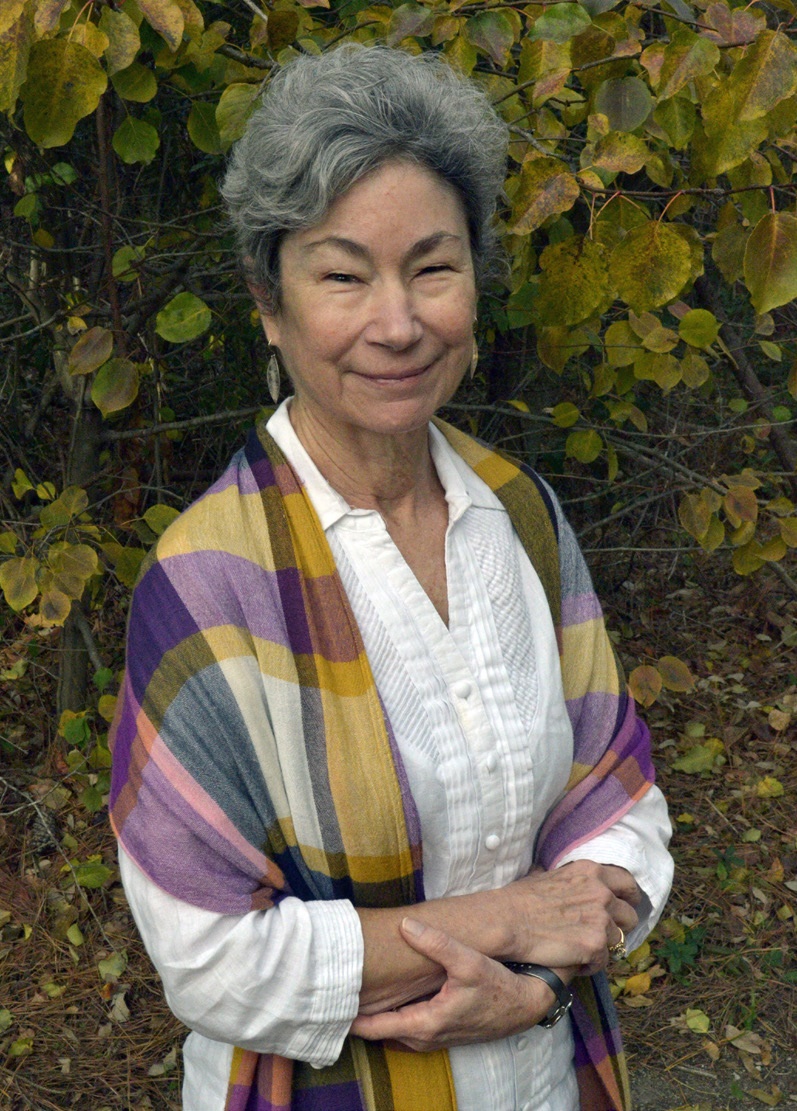 The federation has worked with Herlevich since 1992 on several projects, including collaborating to save Bird Island in Brunswick County, and the purchase of 31 acres at Hoop Hole Creek in Atlantic Beach. This property was the first purchased with funding from then newly created North Carolina Clean Water Management Trust Fund. Herlevich helped the Coastal Federation through this brand-new acquisition process.
"I'm grateful and humbled to receive one of this year's North Carolina Coastal Federation's Pelican awards, which I accept on behalf of the Board, members and staff of the Coastal Land Trust, all of whom share in our success," she told Coastal Review. "I've always believed in the mantra 'Think Global, Act Local,' and I know that everyone at the Coastal Federation does, too. Thank you for this wonderful honor, and for the 30-year partnership between the Coastal Federation and the Coastal Land Trust. It's been a pleasure to know you all, and to work alongside you."
Northeast winners
The federation's office in Wanchese chose the following for their work in northeast North Carolina:
Town of Duck for Dedicated Community Leadership and Collaboration.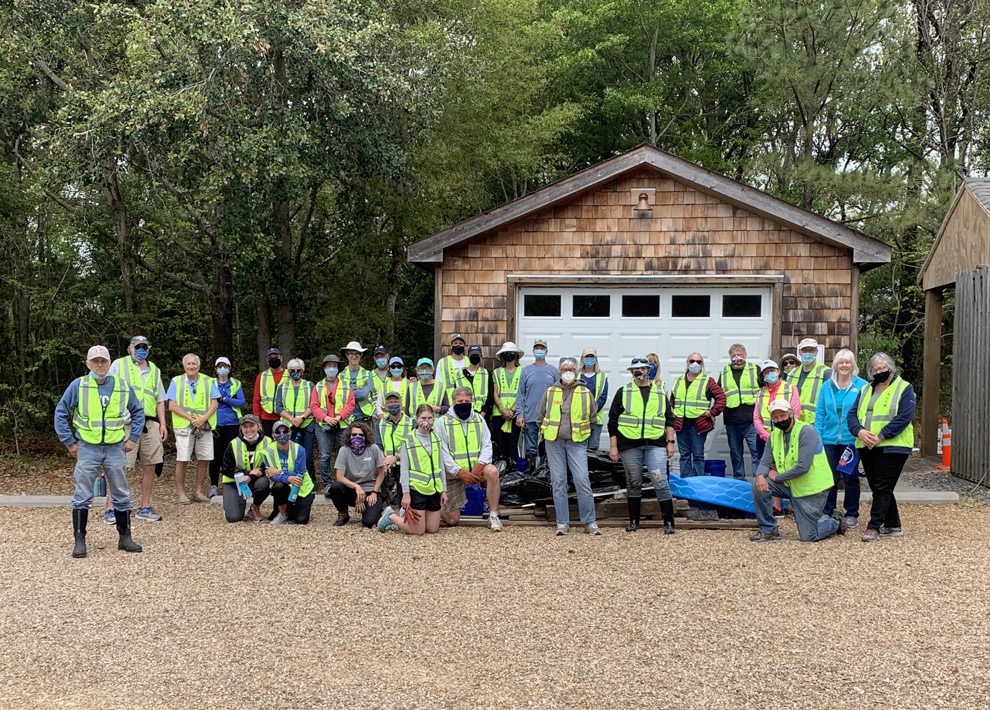 The town created the first municipally organized oyster shell recycling program in partnership with the federation. Town staff members Sandy Cross, Alyson Flynn and Christian Legner led the effort. Town employees collect discarded shell from five local restaurants and haul it to drop-off points, often driving 20 miles in their personal vehicles, adding several hours to their work day.
"From our elected officials to our staff, residents, visitors, and businesses, the town is honored to be recognized for this award as we strive to improve our coastal stewardship," Legner told Coastal Review.
Legner explained that the town, in its 2027 vision, made a commitment to environmental stewardship and has led several project including installing a small oyster shell collection point at the town park, encouraging all restaurants to participate in oyster shell recycling. The town has also installed a demonstration rain garden within the park and have produced some educational material about how homeowners can build one on their property, held regular cleanups and are planning a living shoreline in conjunction with the pedestrian plan sidewalk construction.
Barbara and Andy DelVillar for outstanding volunteer service to our coast.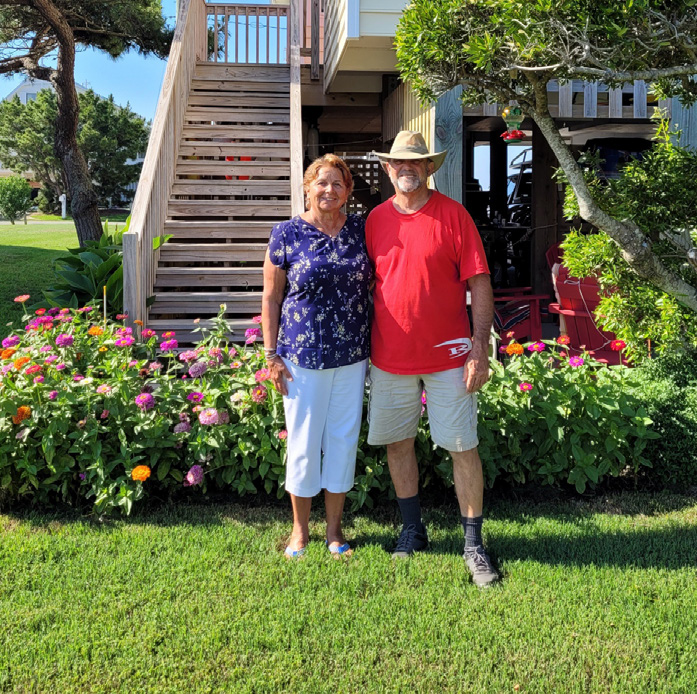 The DelVillars work with federation staff based in Wanchese and are often on hand to support the annual Hatteras Island Oyster Roast and promote the Coastal Federation at community events. In addition to participating in nearly every highway cleanup the federation has conducted over the past year, the couple also organizes cleanups.
"What an honor it is to be nominated for the Pelican Award! Our family as always been avid about protecting the environment in which we all enjoy," the couple shared in an email. "At retirement, we decided to get more involved in the community and contacted the NC Coastal Federation. Our 1st visit was to pick up signs for 'protecting our coast' and 'no drill NC.' Soon, we found ourselves volunteering for almost every event to include: beach and community clean up, oyster roasts events and even donating fresh vegetables from our own garden. The real treasure is the friends we made along the way."
Terri Kirby-Hathaway was awarded for longtime excellence in North Carolina marine education.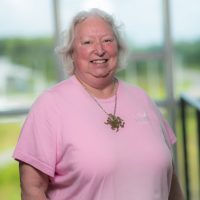 Kirby-Hathaway devoted her 35-year career to marine science education, and was active in many state, regional and national professional organizations. She is retired after working for 17 years with North Carolina Sea Grant and 18 years with the North Carolina Aquarium on Roanoke Island.
"It's such an honor to win a Pelican Award. This recognition is like a lifetime achievement award for a long-time coastal educator, and I am beyond thrilled! I have enjoyed (almost) every moment of my 35-year career of sharing my knowledge, enthusiasm and optimism for the future of our amazing coast and its treasures. Thanks to the NC Coastal Federation — I've been a member (and a license–plate holder) for many years," she wrote in an email.
The federation's central office in Carteret County chose the following for their commitment to the coast:
Town of Pine Knoll Shores for dedicated advancement of nature-based resilience solutions.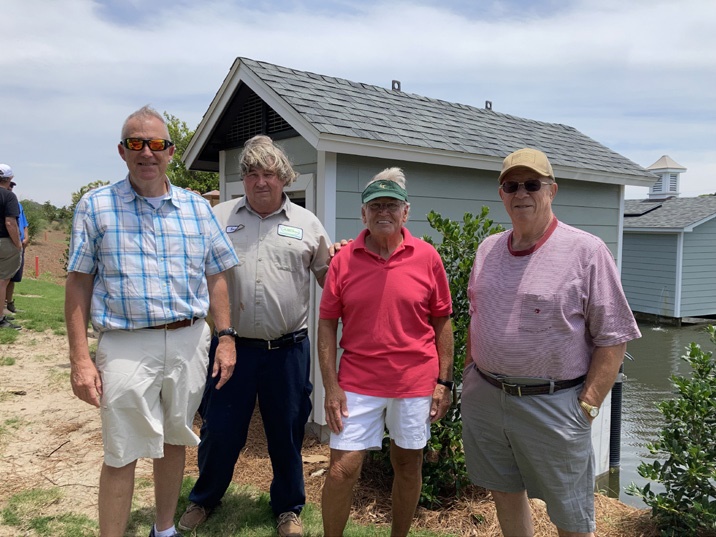 The federation partnered with Pine Knoll Shores in 2019 to create a watershed restoration plan to reduce the volume of stormwater flowing from the town into Bogue Sound and the ocean. They worked with the Crystal Coast Country Club to manage groundwater levels and improve infiltration capacity to reduce flooding. There are two other stormwater management projects in process and a 460-foot living shoreline to protect public access to Bogue Sound has been built.
Pine Knoll Shores Mayor John Brodman told Coastal Review that the town is extremely honored to be a recipient.
"We are a community that takes pride in our efforts to protect our beautiful, natural environment for everyone to enjoy. PKS stretches from the ocean to the sound, and the Roosevelt Natural Area, the largest maritime forest left on Bogue Banks, lies entirely within the borders of our town," Brodman said, adding the town, which has been designated a "Tree City" for the last 21 years, is proud to be known as "a beach town in a forest."
"Nevertheless, we are a coastal community on a barrier island, which means we must learn to deal with extreme weather events, stormwater runoff, and occasional flooding in a way that protects the quality of our environment and water resources," he said. "It was only natural, then, that over the years that we developed a close working relationship with the Coastal Federation which, as a leader in the field, shares many of our same goals in the areas of coastal environmental protection and restoration."
In the past few years, the town has worked with the federation on a watershed restoration plan, major stormwater projects on the east end of town, on Acorn Court, and Pine Knoll Boulevard, and on living shoreline projects behind the town hall and at Bogue Pines, the mayor said. The federation has been a dependable partner on these projects and helped the town apply for and receive more than $350,000 in environmental enhancement grants, he added.
"It is truly an honor for us to receive this recognition of the town's stewardship of our coastal environment from the federation. Of course, I'm just the mayor and the award is the result of concerted effort on behalf of our town manager, dedicated staff, and the creative perseverance of our Board of Commissioners, often in the face of adversity, over a prolonged period of time," Brodman said, noting the effective working relationship with the Crystal Coast Country Club and the federation in the east-end stormwater project. "It is on their behalf that I want to thank you and say that we look forward to continuing to work with you in a productive relationship in the coming years."
Town Of Beaufort for exceptional leadership for clean coastal waters.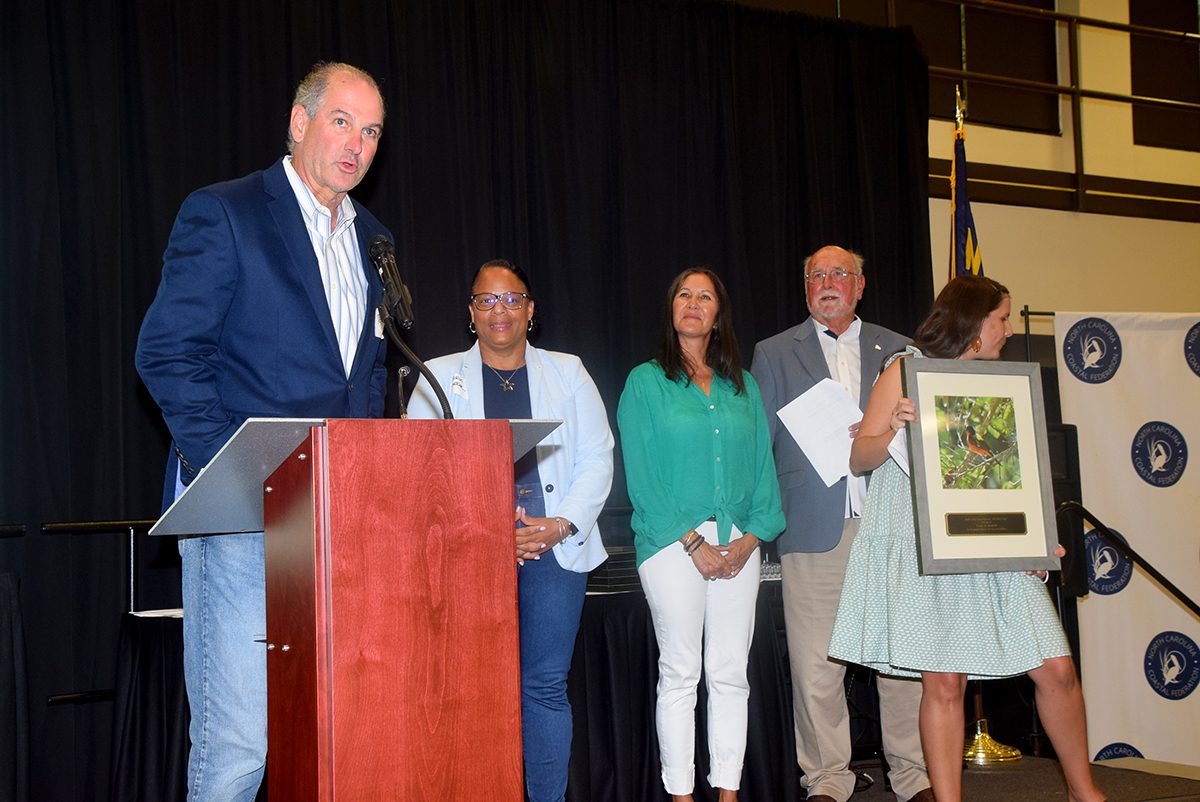 Beaufort elected officials adopted an ordinance in 2018 to have the authority to remove abandoned and derelict vessels from its navigable waters. The town, in partnership with the Rachel Carson Reserve, removed 12 vessels in 2018 with funding from the National Oceanic and Atmospheric Administration Marine Debris program. Beaufort was the first town to endorse the North Carolina Marine Debris Action Plan in 2019 and has taken an active role in reducing its stormwater impact on surrounding waters. The town's stormwater committee, made up of town staff, university researchers and community partners, prepared and adopted a watershed restoration plan in 2018.
Mayor Rett Newton told Coastal Review that the town is thrilled and honored to receive a 2021 North Carolina Coastal Federation Pelican Award.
"Our greatest thanks to all the partners who have supported these environmental efforts," he said. "This honor reflects our town's commitment to cleaning up and protecting our glorious coastal ecosystem. We have made great progress but we still have work to do."
Newton added that as the town has clearly demonstrated, "cleaning up and protecting our environment is not only good for the environment, but also good for public health and good for commerce."
Carteret Community College for outstanding leadership supporting living shorelines.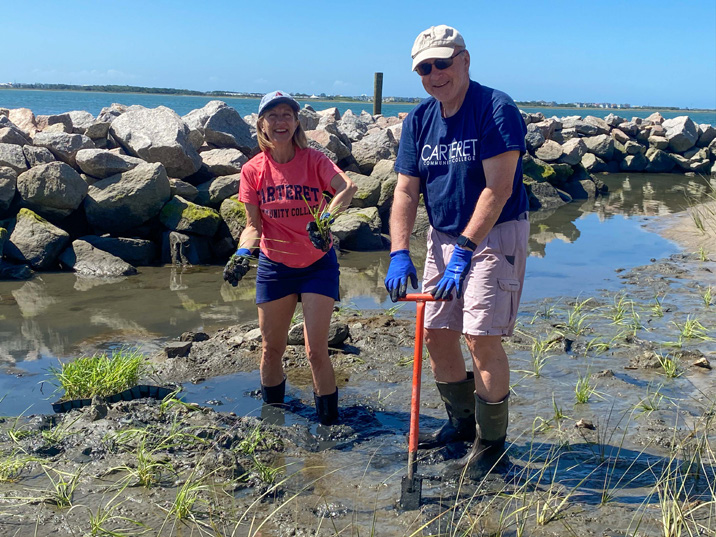 Hurricane Florence in September 2018 significantly eroded the college's shoreline, compromising an existing bulkhead and walkway on campus. College leaders decided to build another 1,250 feet of living shoreline on campus after seeing the success of a living shoreline put in place more than a decade ago on campus.
College president Tracy Mancini told Coastal Review that Carteret Community College is honored to be recognized.
"Our work on a living shoreline along the south side of campus represents a collaboration among many forward-thinking partners," she said, adding a special thanks to Lexia Weaver of the federation for her wise guidance, Arendell Engineers and T.A. Loving for their expertise, care and quality work, and Eagle Scout Ryan Mroch and his family for organizing volunteer efforts to support the project.
Mancini added that they appreciate the support of the National Fish and Wildlife Federation, Golden LEAF Foundation, and the federation for making the work possible.
"College faculty and staff will watch the shoreline develop and know they played a part in making it a reality. The resiliency, habitat, and beauty created by all of these participants will have a positive, long-term impact on our campus and community," she said.
Southeast winners
The following Pelican Award winners were selected by the federation's southeast office in Wrightsville Beach:
Cade Tharrington for exceptional volunteer contributions to our coast.
Tharrington, a recent graduate from Hoggard High School in Wilmington, helped create a virtual Touch Tank Tuesday during summer 2020 when the federation had to limit face-to-face learning experiences because of the pandemic.
"When I was looking for volunteer work as a high schooler, I sought opportunities for things that were close to my heart — our coastal environment. A family friend suggested I reach out to the North Carolina Coastal Federation, for which I am eternally grateful," Tharrington said.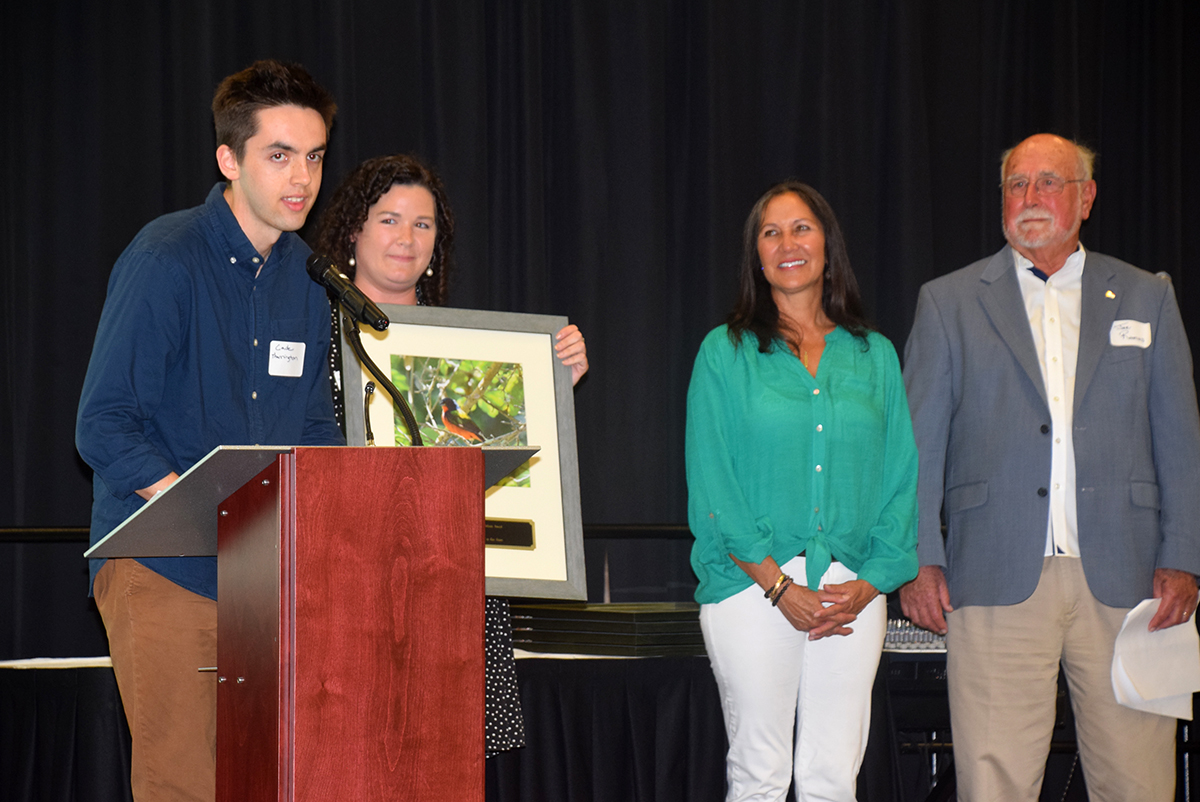 "I had enjoyed my experiences with the Coastal Federation immensely, from marine specimen collection to taking on the role of camera operator when Touch Tank Tuesday went virtual over the pandemic. I have always looked forward to helping out whenever and however possible. I feel incredibly honored to receive a Pelican Award for doing work that I love," Tharrington said. "I am genuinely thankful to the North Carolina Coastal Federation for providing me with mentorship, the wonderful opportunity of volunteerism, and I look forward to serving our coastal environment with the Coastal Federation more in the future."
Cape Fear Garden Club for outstanding community efforts to beautify, conserve, educate and inspire.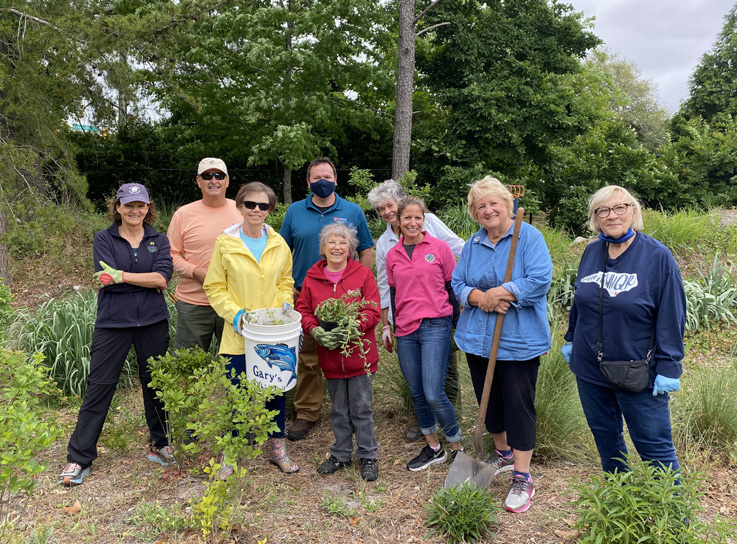 The federation has worked with the Cape Fear Garden Club since 2010. Funds from the club built and now maintain seven large rain garden and wetland stormwater reduction projects at Bradley Creek and Alderman Elementary Schools in Wilmington. The club has also supported the installation of habitat gardens and wetland nurseries at the federation's Stanback Coastal Education Center in Wrightsville Beach. The club also provides scholarship grants to the University of North Carolina Wilmington and Cape Fear Community College, and conservation efforts at the Audubon North Carolina's bird sanctuary at Battery Island.
Barbara Downing with the garden club said that it's rewarding to be recognized for the efforts of the Conservation Committee of the Cape Fear Garden Club.
"The National Garden Club Conservation Pledge says, 'I pledge to protect and conserve the natural resources of the planet earth and promise to promote education so we may become caretakers of our air, water, forest, land, and wildlife.' This recognition by the North Carolina Coastal Federation is testimony to the fact that the Conservation Committee members of the Cape Fear Garden Club have lived up to the National Garden Club's Conservation Pledge. The Cape Fear Garden Club sincerely thanks the North Carolina Coastal Federation for this recognition," she said.
Town of Topsail Beach for dedicated leadership in coastal resiliency and conservation.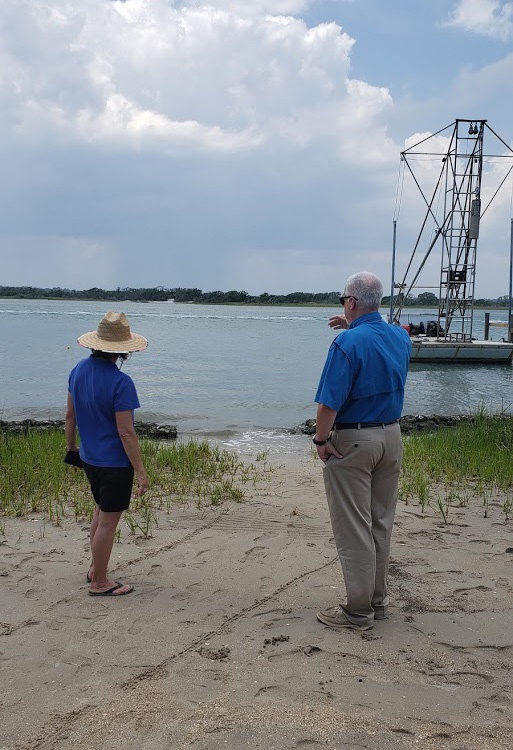 Topsail Beach leaders implemented a resiliency plan that includes innovative approaches to reducing polluted stormwater runoff and flooding, oceanside beach nourishment, the construction of three living shoreline demonstration projects, and protecting conservation lands at the south end of the island.
Town Manager Michael Rose told Coastal Review that Topsail Beach is honored and excited to be selected for a Pelican Award.
"Preservation of our environment is critical to the well-being and health of our community and our partnership with the North Carolina Coastal Federation has enabled us to be successful in moving forward. Working closely with North Carolina Coastal Federation on our living shoreline projects and establishing a working relationship on Marine Debris Collection has had a positive impact on our sound side. We look forward to many years of collaboration on future projects," he said.