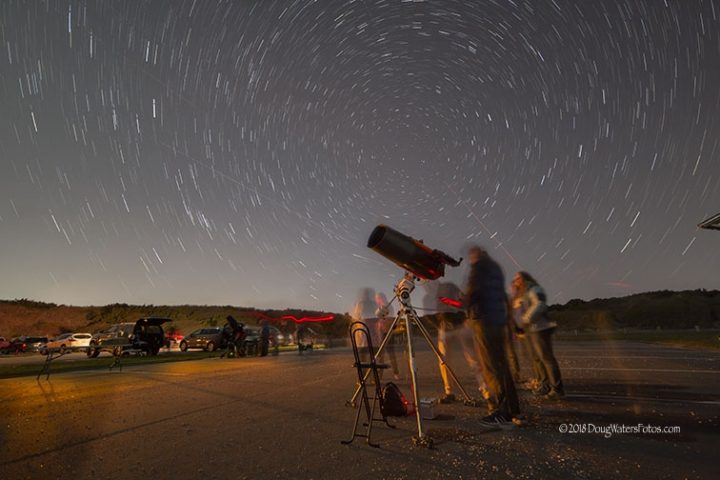 HARKERS ISLAND — Celestial objects will come into focus when Astronomy Night returns this month to the Cape Lookout National Seashore.
There's no charge to attend the event set for 8-10 p.m. Friday, Aug. 13, at the Harkers Island Visitor Center.
NASA Solar System Ambassador Brandon Porter is to present a 45-minute presentation, "Let's Talk Astronomy," in the Harkers Island Theater. The program will introduce visitors to various celestial objects that can be viewed with or without a telescope.
Immediately after the presentation, park staff and astronomers from the Crystal Coast Stargazers, a NASA Night Sky Network astronomy club, plan to host a "Star Party" viewing with telescopes outside the visitor center, if weather allows.
Attendees are advised to check the weather beforehand and dress accordingly. Also, bring water, snacks, bug repellent and a flashlight with a red filter that helps in maintaining everyone's night vision.
Attendees are also encouraged to bring their own telescopes to learn from members of the Stargazers club how to get the most out of their equipment.
For more information, visit http://go.nps.gov/astronomynight