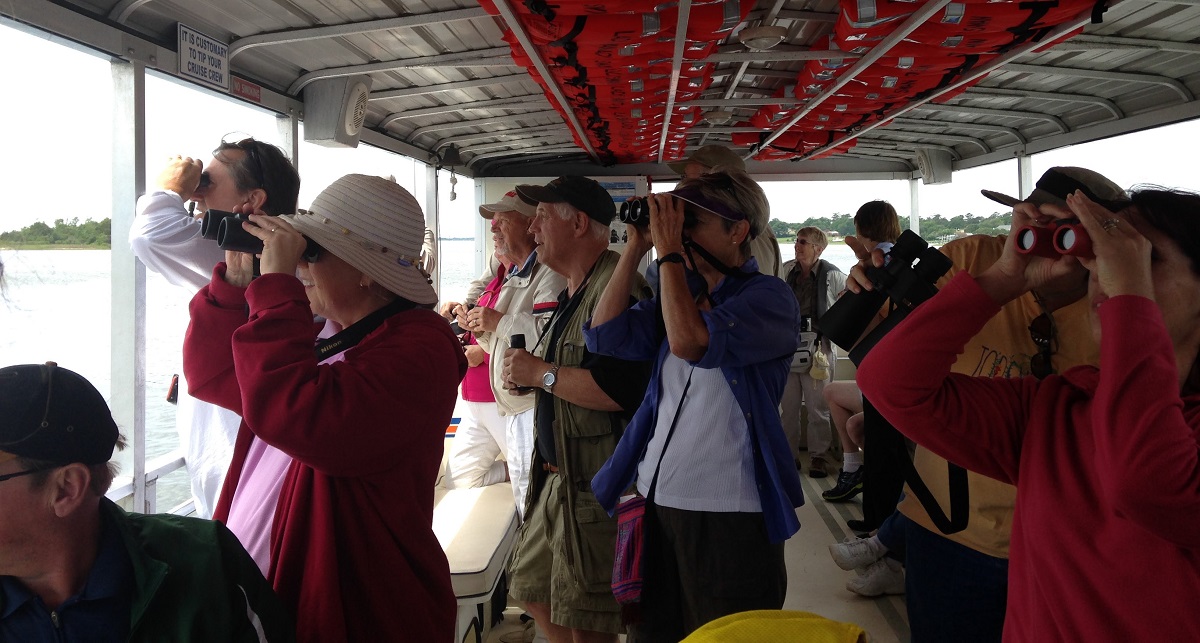 Birders have a handful of opportunities to view the wildlife and scenery of Swansboro's estuaries from aboard the Lady Swan, a 40-foot covered ferryboat.
Lady Swan Boat Tours will take a maximum of 24 participants on an educational birding cruise on the White Oak River in Swansboro. The group will slowly cruise through the estuaries in and around the White Oak River and Bogue Sound, including Huggins and Bear islands, looking for resident and migratory birds.
Tours organized by the North Carolina Coastal Federation are scheduled for 10 a.m. to noon on Aug. 15, Sep. 12, Oct. 17 and Nov. 21.
Participants will meet at the Lady Swan Boat Tours dock in Swansboro and are asked to bring their own binoculars, water, a snack and to dress appropriately for the weather. The cost is $30. All ages are welcome, but the program is geared toward adults and older children. The vessel has a full-shade top, padded seats and onboard restroom.
To register, visit ladyswantours.com, and select "Book Now" then "Birding Cruise on the Lady Swan". You'll see a calendar to the right of the page with different dates that are highlighted in green or call Lady Swan Tours at 910-325-1200.