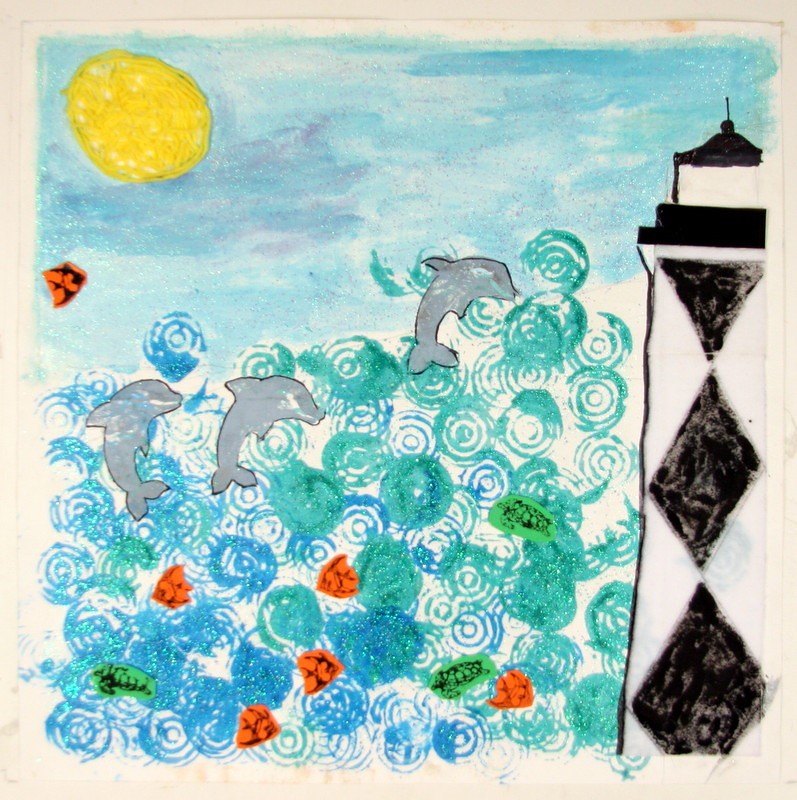 More than 70 compositions by student artists who drew inspiration from the southern Outer Banks are on display at Cape Lookout National Seashore until Sept. 5.
Cape Lookout National Seashore, a 56-mile stretch of protected barrier islands in Carteret County, has partnered with International Fiber Collaborative, or IFC, for the fourth annual student art exhibition, "Connect with the Rhythms of Nature on the Southern Outer Banks."
The exhibit features more than 73 compositions of varying mediums by 350 student artists representing 17 schools from North Carolina, and around the United States.
The main exhibit will be on display at the Harkers Island Visitor Center, 1800 Island Road, Harkers Island. A satellite exhibition of the art will also be on display at the Beaufort Visitor Information Center located in Beaufort Town Hall, 701 Front St. Beaufort.
The International Fiber Collaborative was founded in 2008 as a nonprofit organization. IFC develops and promotes community programs that create collaborative opportunities in art and civic engagement that link learning and creativity in the arts to science, math, engineering, and the humanities.