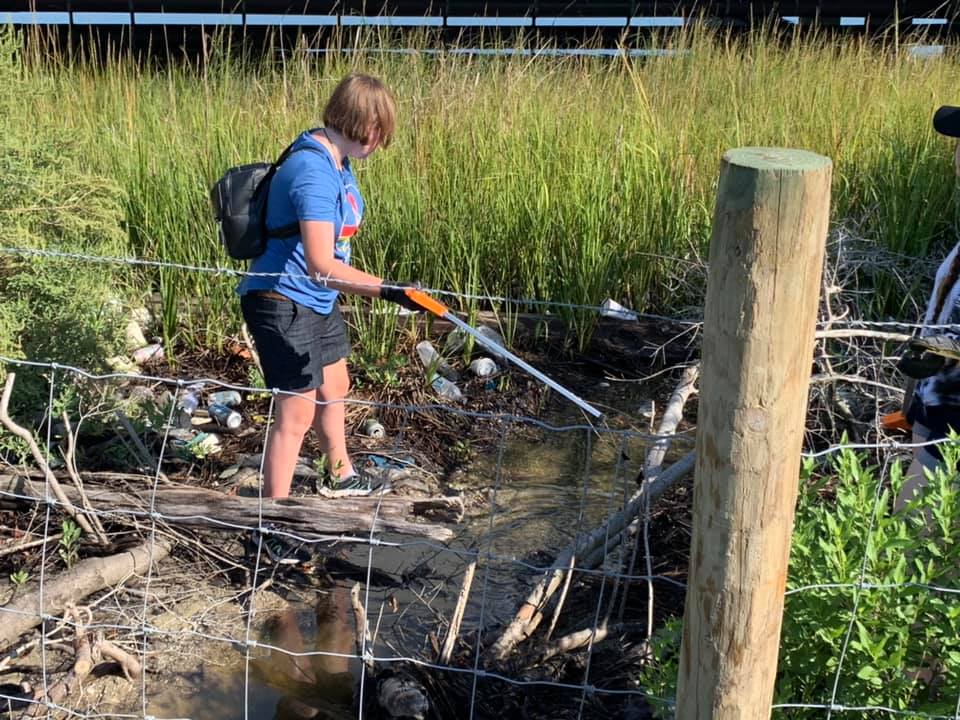 Eastern North Carolina's roadsides, beaches and parks are up for a spring cleaning May 8 through an effort organized by 3rd District Congressman Dr. Greg Murphy.
It's one of a couple of litter cleanups planned for the coming months, in addition to a separately organized effort set for March.
Murphy is joining in on the "Third District Spring Cleaning" May 8. Those who would like to participate should RSVP online. Participants may receive a follow-up email with further instructions. Volunteers can post photos to social media of the debris they collected using #SpringCleanTheEast.
"While driving through the district my wife Wendy and I noted how our beautiful eastern North Carolina has a significant roadside trash problem, and we felt the need to address it," Murphy said in a statement. "I brag in D.C. that we have the most beautiful district in the country and frankly, given the trash problem we have, it is hard to keep saying that. We attempted to have this day set aside last year but had to cancel due to COVID-19 lockdowns. But the problem now is too dire and so we are moving full steam ahead this year."
The 3rd district includes Beaufort, Camden, Carteret, Chowan, Craven, Currituck, Dare, Duplin, Hyde, Jones, Lenoir, Onslow, Pamlico, Pasquotank, Perquimans, part of Pitt and Tyrrell counties.
"The prevalence of litter and debris is unfortunately a coastwide issue and an omnipresent hazard to wildlife and humans. The Third District Spring Cleaning event is an excellent initiative to address this issue through a community based activity.  I hope the event spurs continued action to preserve and enhance our environmental quality and the coastal economy that depends on it," said Michael Flynn, coastal advocate for the North Carolina Coastal Federation's Wanchese office.
Murphy is asking everyone in the 3rd District — Republicans, Democrats and independents alike —  to join him in the cleanup.
"Please join your local church group, YMCA, civic leaders, rotary club or other community organization to give eastern North Carolina a wonderful spring cleaning. So much of our economy is based upon tourism and we want to showcase how beautiful our district is to the rest of the state and our country. So let's all pitch in and make eastern North Carolina the beautiful place we know it is," Murphy said.
Dee Smith, Carteret Big Sweep coordinator, told Coastal Review Online that she feels it is very important to all work together as a community to tackle marine debris and litter and is planning to coordinate with the congressman's team for the May 8 cleanup.
Big Sweep is a year-round, collaborative program between North Carolina State's Cooperative Extension and Carteret County government.
Smith regularly organizes cleanups in Carteret County, with one set for 9 a.m. March 13 on Highway 58.  Volunteers are to meet at the Peletier Town Hall to collect the necessary supplies and safety equipment for a safe and effective experience.
"Public clean-ups are a way to raise awareness about the roadside litter issue" said Smith. "Volunteers have an opportunity to make a difference and improve the overall cleanliness of the county."
Carteret Big Sweep is also seeking businesses, nonprofit organizations and volunteer groups to clean sections of major highways in Carteret County such as Highway 24 and Highway 70, as well as secondary roads on an as needed basis. To cleanup a specific area, Carteret Big Sweep will provide all necessary supplies and equipment. Carteret Big Sweep partners with the Carteret County Sheriff's office to ensure the safety of all volunteers.
To volunteer with Carteret Big Sweep or to schedule a volunteer cleanup for your business or organization, contact Smith at 252-222-6365 or dee_edwards-smith@ncsu.edu. Follow Big Sweep on Facebook and Instagram @CarteretBigSweep for information about future cleanups.