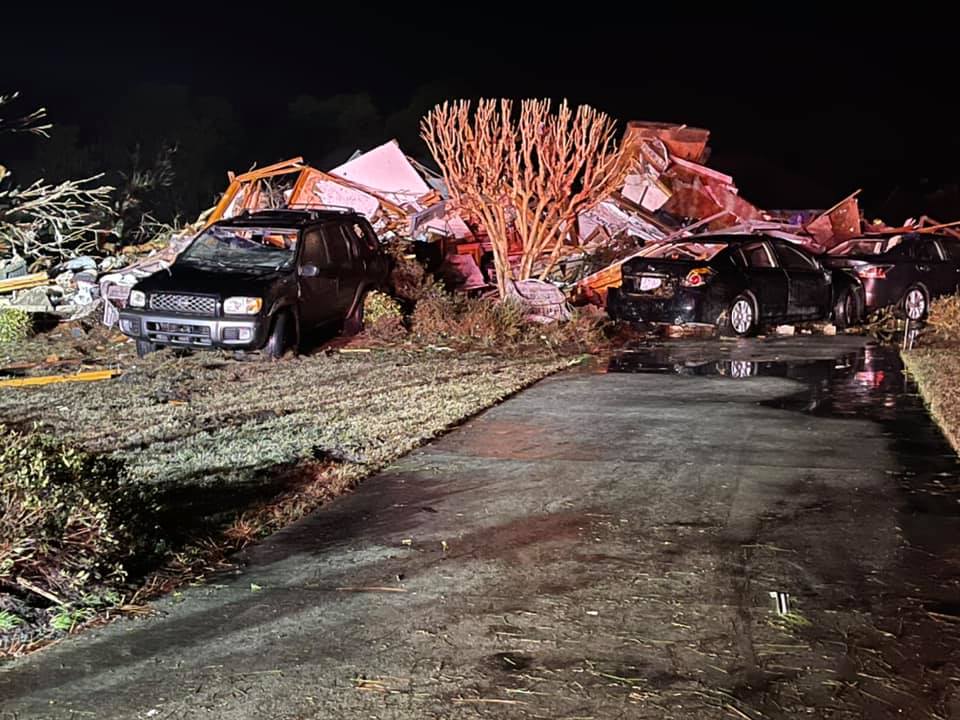 Brunswick County confirmed three fatalities and 10 injuries associated with a potential tornado Tuesday morning in the Ocean Isle Beach area.
Brunswick County Emergency Services responded to the emergency in the Ocean Ridge Plantation neighborhood in the unincorporated Grissettown community in the southeastern part of the county, where it is estimated that at least 50 homes were affected in the incident and several power lines were damaged, causing power outages, the county announced Tuesday.
The path of the tornado that affected parts of Brunswick County did not directly impact areas within the Ocean Isle Beach town limits, the town announced. The island temporarily lost power, but has since been restored.
Individuals are advised to avoid the area as crews work to mitigate potential risks due to debris and downed power lines.
Emergency crews from Brunswick County Emergency Services and the sheriff's office were continuing Tuesday morning to assess the area for additional residents in need of assistance due to injury or damages to property, according to the county.
The county opened a temporary shelter for those who were displaced. For assistance and shelter contact emergency services at 910-253-5383.
The National Weather Service in Wilmington was working Tuesday to confirm tornado activity in the area.