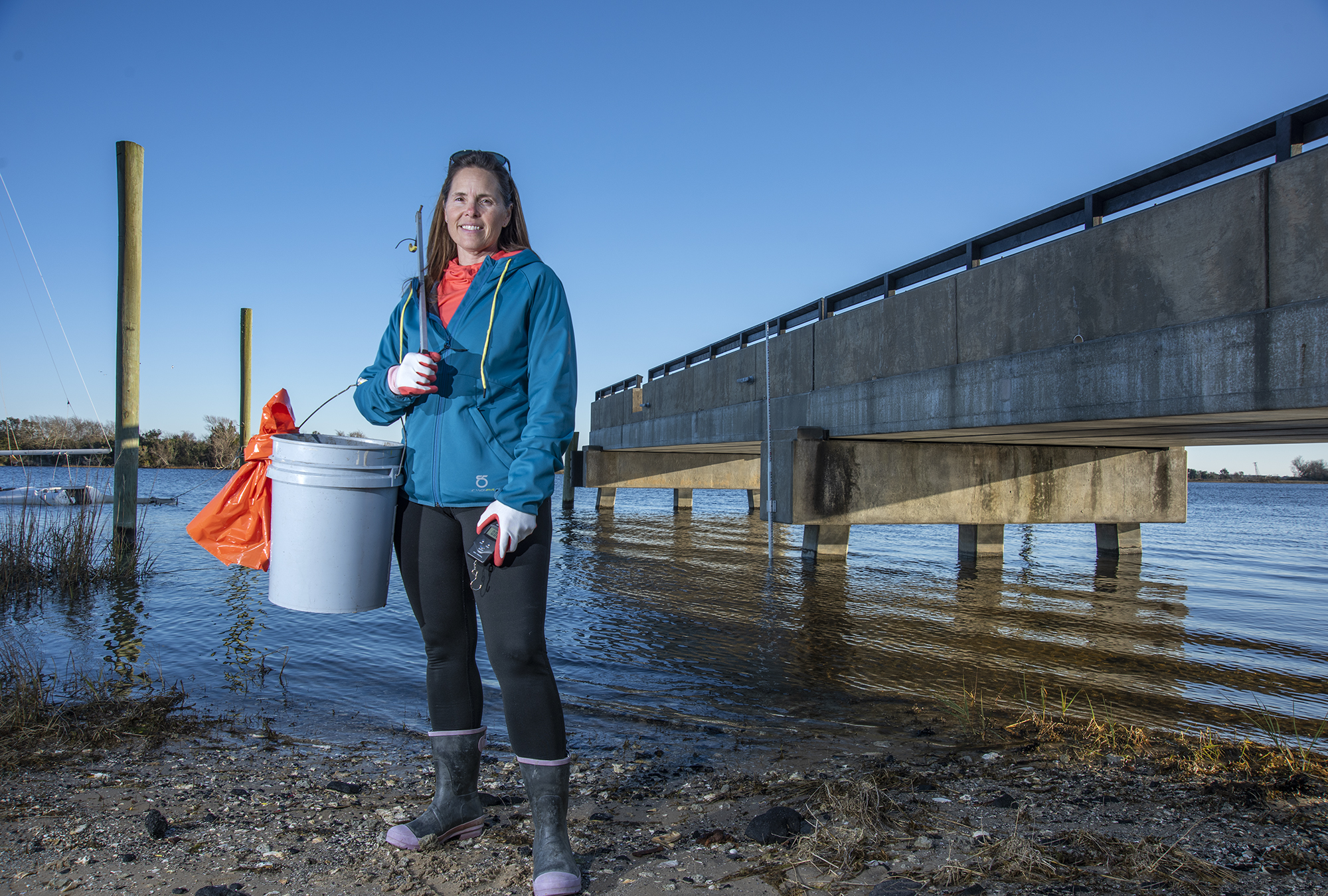 Last month, a grassroots group of volunteers walked around Sneads Ferry and collected 34 bags of trash by hand. After a couple of hours, their haul weighed in at a whopping 680 pounds.
The group calls itself Debris Free Sneads Ferry, and it was organized and led by Hannah Faith Kushner. Kushner, of Sneads Ferry, said she considers litter in the area to be a tremendous problem.
Debris Free Sneads Ferry is just one of a handful of emerging efforts to clean up the area around Stump Sound. The sound touches a handful of municipalities and unincorporated areas, which poses challenges to managing issues like litter. Who is in charge of addressing this problem?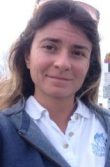 That's the type of question that Lisa Rider found herself asking when she came up with the idea for Stewards of Stump Sound, a group that plans to address cleanup strategies and litter management in the surrounding area. Rider is the executive director of Coastal Carolina Riverwatch. She and others workshopped the idea during a past annual North Carolina Marine Debris Symposium. The 2021 event was held online last week.
"We collaboratively wanted to put together a program in an underserved or unincorporated area of eastern North Carolina," said Rider.
Marine debris along roadsides and waterways poses a problem for local ecosystems, in addition to being unsightly for residents. The North Carolina Coastal Federation's 2020 Marine Debris Action Plan listed the Stewards of Stump Sound pilot program as a key way to address marine debris in unincorporated areas, where there is no municipal government to take charge of the problem.
One of the pilot program's first acts was to initiate a litter survey of the area, which returned results in December 2019. The litter survey helped Rider highlight problem areas where debris rates were exceptionally high.
"When the study came out, it was really apparent to us which areas we really needed to target with litter removal programs," said Rider.
But just as momentum for the project was building, the onset of the pandemic caused a lingering delay.
"So, we have to start rebuilding that momentum," said Rider. "And that's kind of where we're at today."
As years go on, it can be difficult to maintain a consistent group of stakeholders. But Rider said she is optimistic, simply because she knows other people committed to the cause are out there and are starting to organize their own initiatives.
"Knowing that that's happening in the community is a good sign that we can get this thing back together and get it rolling down the hill again," she said.
Jan Farmer is a coastal ambassador for the North Carolina Coastal Federation, which works with partners to restore Morris Landing Clean Water Preserve, 52 acres of forest habitat, salt marsh, tidal creek and more than 3,000 feet of shoreline along Stump Sound. Farmer is also working on the project, and she said that Stewards of Stump Sound will complement other grassroots efforts, not replace them. When she heard about Debris Free Sneads Ferry, she reached out to Kushner and asked how she could help.
"What we're trying to avoid is creating just another program that is redundant to other things that are being done," said Farmer.
As Stewards of Stump Sound evolves and takes shape, Farmer said she is excited about grassroots litter efforts like Debris Free Sneads Ferry because it does more than just clean up the litter, it creates an involved community all concerned about the same issue.
"It seems to have kind of ignited something in the Sneads Ferry area right now," said Farmer, "to encourage people to participate, to be aware of the problem."
That is something that Farmer has been wanting for a long time — people paying attention to the area and working together to keep it clean.
"It takes time to build allies," said Farmer. "And just this past year, really, it seems like it's starting to really get attention. And I'm super excited about that."
Still in its early phases, Stewards of Stump Sound is continually deciding what it's going to be. But the primary goal has remained unchanged from the start: to clean up the area around Stump Sound. Rider encourages anyone who wants to know more about the group's progress to contact Rebecca Drohan, program coordinator at Coastal Carolina River Watch, at 919-961-3299 or RebeccaD@crystalcoastwaterkeeper.org.