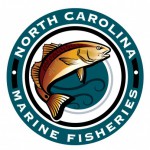 The North Carolina Marine Fisheries Commission is set to consider limits on shellfish lease acreage in identified high-use areas when it meets later this month.
The public may listen to the meetings 9 a.m. each day, Feb. 25-26, by phone or listen and view presentations online.
The commission agreed in August 2020 to ask the state Division of Marine Fisheries to study the concentration of shellfish leases in given water bodies and bring recommendations on potential user conflicts to the February meeting.
"Shellfish leases can often conflict with public trust uses, which makes balancing these issues and determining compatibility challenging and somewhat subjective," according to division documents. "A multifaceted approach is required to address user conflict issues related to shellfish leases in North Carolina."
The division said other states had consulted with the fishing industry and other regulatory agencies and stakeholders to develop acreage limits as a management tool for shellfish leases. The division is set to present information on how to reduce user conflicts and seek input from the commission for further action. The division cites fears that shellfish leases will eventually take over the majority of a waterbody as a common element of user conflicts with shellfish leases.
Those who wish to speak during the 30-minute public comment period scheduled near the beginning of the meeting on Feb. 25 must register by 5 p.m. Feb. 22. To accommodate as many speakers as possible, the chairman may limit the time each speaker may comment.
For links to join the meeting and to register to speak, go to the Marine Fisheries Commission February 2021 Meeting webpage. Following the meeting, an audio recording will be posted online.
Members of the public may submit written comments through an online form or mailed February 2021 Marine Fisheries Commission Meeting Comments, P.O Box 769, Morehead City, N.C. 28557. Comments must be received by the division by 5 p.m. Feb. 22.
For information on scheduled meeting topics, see the agenda and briefing book on the Marine Fisheries Commission February 2021 Meeting webpage.
The following are the other agenda items: