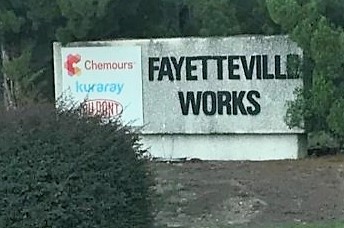 The public will have a chance at 6 p.m. Aug. 4 to hear how the North Carolina Department of Environmental Quality is working to prevent and remediate per- and polyfluoroalkyl substances, or PFAS, contamination at the Chemours Fayetteville Works facility.
NCDEQ and the state Department of Health and Human Services staff will review updates on actions pertaining to the February 2019 Consent Order, drinking water well sampling results, the Community Involvement Plan and updates from Waste Management, Air Quality and Water Resources divisions.
The public is invited to participate by phone or online during the web conference. Call 1-415-655-0003, access code: 161 074 7124 or through WebEx. Event password is GenX804.
Those interested in commenting or asking questions during the meeting will need to preregister by completing the online form, https://bit.ly/32HIRmE, by email to comments.chemours@ncdenr.gov with your name and "Aug. 4 public information meeting" in the subject line or by leaving a voicemail with your name and phone number at 919-707-8233.
Following the presentations by state representatives, community members who preregistered will have an opportunity to ask questions. The public can also ask questions through a chat feature in the web conferencing software.
Learn More