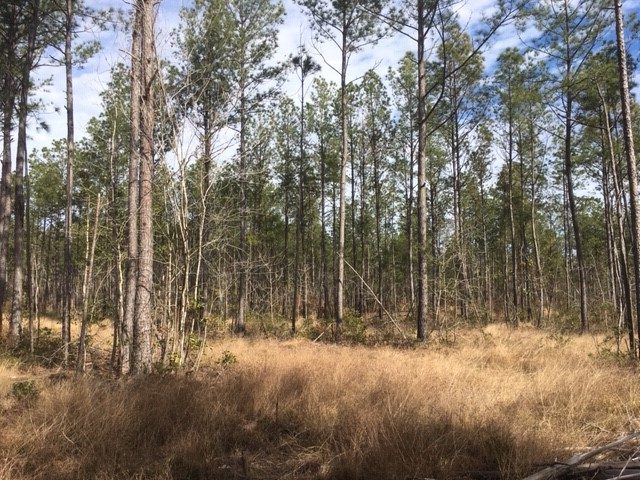 The Coastal Land Trust has completed its fourth conservation acquisition in two years with funds it received from the settlement of the Havelock bypass lawsuit.
The Wilmington-based Coastal Land Trust received $7.3 million in April 2018 as part of the agreement. The latest acquisition, which was purchased from Bate Land Co. of New Bern, covers nearly 350 acres on County Line Road near New Bern. The tract is surrounded on three sides by the 160,000-acre Croatan National Forest and includes pine forest and ephemeral ponds lined with cypress and hardwoods.
The settlement resulted from a challenge filed in federal court in 2016 by the Sierra Club to the North Carolina Department of Transportation's proposed routing of U.S. 70 Havelock Bypass through the Croatan National Forest.
The Coastal Land Trust said that with an existing residential subdivision east of the property and a nearby golf course development poised to expand, the tract will provide needed buffer for the Croatan.
"Having funds in hand from the Havelock bypass settlement continues to be a key factor in securing property for conservation," said Coastal Land Trust Director of Land Protection Janice Allen. "Our conservation work in the region is being greatly accelerated due to the availability of these capital funds."
The Coastal Land Trust said it hopes to eventually transfer the Bate property to the U.S. Forest Service to be managed as part of the Croatan National Forest.
"The Sierra Club is thrilled to see funds from the Havelock bypass settlement used by the Coastal Land Trust to conserve a property with unique conservation values and valuable wildlife habitat that's connected to the Croatan National Forest," said Cassie Gavin, senior director of government relations for the Sierra Club's North Carolina Chapter in Raleigh.
"Bate Land Company has a long history of forest land stewardship in eastern North Carolina. We are pleased that the North Carolina Coastal Land Trust assisted us with identifying the unique characteristics of the Laura Williams Tract. This purchase will insure continued preservation of the Bate forest legacy in Craven County," said Bate Land Co. Manager Marvin B. "Benny" Mullinix Jr.
The Coastal Land Trust's previous purchases using funds from the Havelock bypass settlement include a 113-acre tract of longleaf added to Gales Creek Preserve at Camp Sam Hatcher along a tidal creek that empties into Bogue Sound near Newport, completed in November 2018; a 182-acre tract of pond pine woodland, pocosin and bottomland hardwood forest along a tributary of the Trent River in Craven County purchased in May 2019; and almost 250 acres of the Island Creek natural area in Jones County purchased in August 2019.