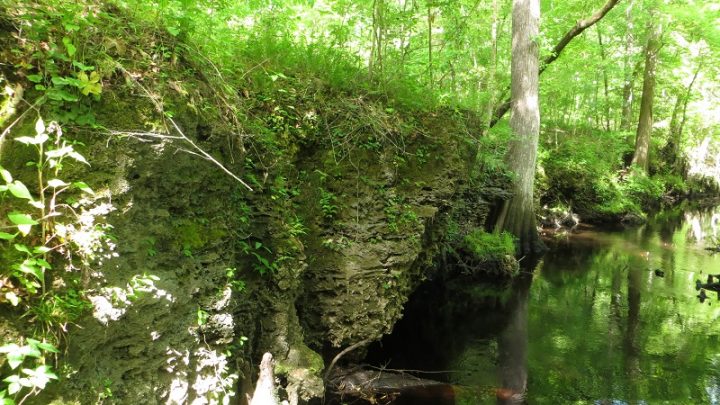 Part of a $7.3 million settlement of a lawsuit filed against the state over conservation concerns related to the proposed construction of the Havelock bypass through the Croatan National Forest has been used to protect a tract in Jones County the North Carolina Natural Heritage Program calls "exceptional."
The Coastal Land Trust announced this week its third acquisition using a portion of the Havelock bypass settlement funds to purchase 247 acres adjacent to a portion of the Croatan National Forest southwest of New Bern. The property includes almost 2.5 miles of frontage along Island Creek, a tributary of the Trent River. The Coastal Land Trust will own and manage the property as a nature preserve.
The nonprofit described the Island Creek property as possibly its most ecologically significant acquisition using money from the settlement between North Carolina Department of Transportation and Sierra Club. Philanthropists Fred and Alice Stanback also contributed to the purchase.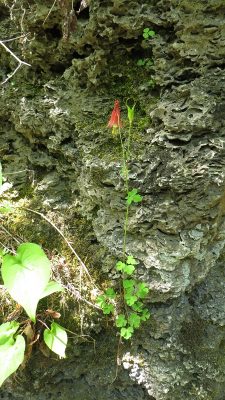 "This is an extraordinarily rich natural area, and one that we would not have been able to purchase without having funds in hand from the Havelock bypass settlement. We were able to go from contract to closing in less than two months, which was a key factor in securing this property for conservation," said Coastal Land Trust Deputy Director Janice Allen.
According to state Natural Heritage Program, "the natural area contains, by far, the most extensive exposure of marl in North Carolina. The marl that underlies the natural area gives the site a very rich flora associated with basic soils, including many rare species and many species typically found only in the mountains and Piedmont of North Carolina." The property hosts mature upland and wetland hardwood forests, the Coastal Land Trust said.
"We greatly appreciate that funds from the settlement are being used to protect this 247-acre ecological gem next to the Croatan National Forest. The Croatan Forest has been fragmented over time, but this conservation project will help protect it into the future," said Penny Hooper, Croatan Group Conservation Chair for the Sierra Club.
The Coastal Land Trust's previous purchases using funds from the Havelock Bypass Settlement were a 113-acre addition to its Gales Creek Preserve at Camp Sam Hatcher along a tidal creek that empties into Bogue Sound near Newport in Carteret County, which was completed in November 2018; and a 182-acre tract along Reedy Branch in Craven County, featuring pine woodlands, pocosin wetlands and bottomland hardwood forest, surrounded on three sides by the Croatan National Forest, which was completed in April 2019.
The Coastal Land Trust has conserved 80,000 acres in North Carolina and has offices in Wilmington, New Bern and Elizabeth City.