WILMINGTON – If the asking price alone were not a deterrent, there are also other significant hurdles to developing the sandy 110-acre parcel for sale at the south end of Topsail Island, according to a new analysis by the North Carolina Coastal Federation.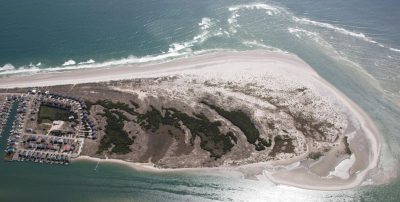 As previously reported, a company called McLeod Family LLC owns the 110-acre, southernmost parcel in Topsail Beach that was listed in August for $7.95 million. Conservation groups including the Coastal Land Trust and the federation pointed to the asking price as a nonstarter.
The federation, which publishes Coastal Review Online, says in its analysis that the parcel has very limited development potential because of town zoning, state coastal management laws and federal restrictions.
"In an effort to evaluate the fair market value of this parcel, we examined all the local, state and federal restrictions on developing this property," said federation Executive Director Todd Miller. "There are significant long-standing regulatory and economic impediments that make it nearly impossible to develop."
According to the federation's analysis, conducted by Kerri Allen, the southeast region's coastal advocate for the federation, Topsail Beach has zoned the land for conservation and its land use plans prohibit almost all forms of development.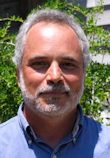 The parcel is in an Inlet Hazard Area as designated by the state Coastal Resources Commission, and the Coastal Area Management Act, or CAMA, prohibits the CRC from issuing state permits for development that are inconsistent with local ordinances.
Additionally, the land is included in a Coastal Barrier Resources Act, or CBRA, zone, which makes any development on the site ineligible for federal flood insurance, disaster relief and public infrastructure or services that receive federal assistance or are financed with federal grants or loans. This prohibition includes extending roads or public utilities such as water and sewer, electric and telephone services to the parcel.
"Existing restrictions make it virtually impossible to develop this property. Established local ordinances and land use plans lawfully adopted by the Town of Topsail Beach prevent any use of the property except for beach access facilities and conservation-based activities," Allen said in a statement.

"As long as the Town's ordinances prohibit this property from being developed, the State of North Carolina is barred from issuing permits that would be necessary for proposed development within this Inlet Hazard Area of Environmental Concern," said Allen.
The federation also analyzed the chances that the town might relax existing development restrictions.
"There is intense and widespread public support for the local government's current rules, and we believe the chances that Town leaders would vote to relax those rules are very low," said Miller. "There is overwhelming public interest to keep this land in its natural condition."
Pender County has assessed the parcel's tax value at $2.96 million.
"We don't know how the county came up with this valuation," said Miller. "About the only justification for this value is the slim chance that a few large 'estate type' homes could be built there."
Miller added that anyone who might invest in the property based on its development potential "is taking a huge speculative gamble."
Learn More