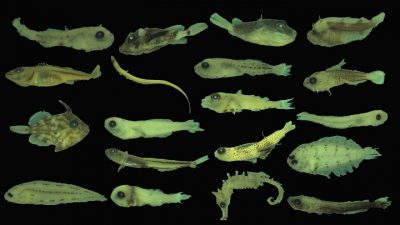 Rebecca Asch, assistant professor in the Biology Department at East Carolina University, will explain "How the Ocean and Climate Influence Fishes During Their First Year of Life" during the next Science on the Sound monthly lecture series.
The lecture about her work on larval fish in coastal waters in North Carolina and beyond is at 6 p.m. Thursday is being hosted by the East Carolina University Integrated Coastal Programs and the Coastal Studies Institute at the Coastal Studies Institute on the ECU Outer Banks Campus at 850 N.C. 345 in Wanchese. The public is encouraged to attend the free presentation.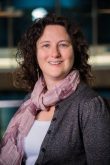 The ocean and climate can affect survival of young fish in many ways including currents can transport fish into inhospitable habitats, cold snaps can stress young fish, and low levels of plankton can cause fish to starve or slow down their growth.
Asch will present two case studies about how the ocean is affecting young-of-year fish. In the first case study, Asch will discuss changes in the time of year when fish larvae enter estuaries in North Carolina.  In the second case study, Asch will describe how climate change may impact where and when Nassau grouper, an endangered Caribbean reef fish, spawn.
The program will be streamed live at https://www.youtube.com/unccsi and the online viewing audience will be able to ask the presenter questions via an online chat room.