William Lapenta, 58, director of the National Oceanic and Atmospheric Administration's National Centers for Environmental Prediction, died Monday in the Surf off Duck, according to multiple reports.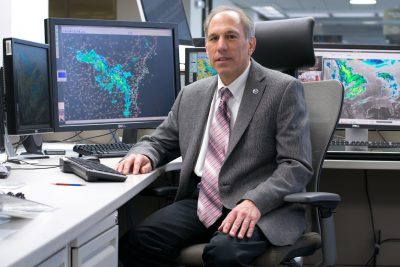 Monday's surf conditions and a rip current in the area were likely a factor, officials said.
An ocean rescue supervisor who was off duty but in the area saw what he thought to be a swimmer in distress and alerted emergency services, the Outer Banks Voice reported. Lifeguards on patrol responded within minutes.
"Bill Lapenta was a friend to us all. He was a brilliant scientist, a leader in weather modeling, an amazing partner and collaborator, an energetic mentor, and a devoted husband and father," said National Weather Service Director Louis Uccellini. "Bill was the director of NOAA's National Centers for Environmental Prediction, and he led the effort at NOAA to develop EPIC, a new, state-of-the-art U.S. modeling framework to accelerate improvements in the nation's weather and climate models. Most recently, he had been serving as the acting director of the Office of Weather and Air Quality at NOAA Research. This is a tragic loss to all of us in the NOAA family and to Bill's atmospheric science colleagues throughout the world. As we mourn the loss of Bill, we pause to reflect on his many contributions to advance the National Weather Service mission while remaining a true friend to all of us who had the good fortune to know him. He will be greatly missed."