RALEIGH – The North Carolina Department of Environmental Quality Secretary's Environmental Justice and Equity Advisory Board is set to meet Nov. 20.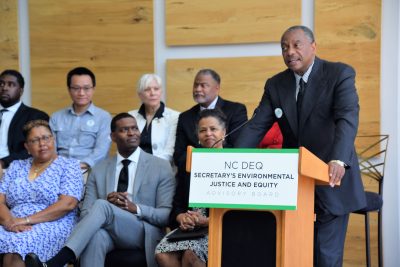 The meeting is set for 10 a.m. to 2 p.m. at the Walnut Creek Wetland Center, 950 Peterson St., Raleigh.
Topics for the meeting include updates on Gov. Roy Cooper's Executive Order 80 and the 2020 Census. A public comment period will begin at 1:15 p.m. following the conclusion of agenda items.
The board's 16 members were selected from across North Carolina and represent the diverse cultures of the state.
Learn more