A bipartisan measure that Gov. Roy Cooper signed into law this past summer could help ensure that bird habitat in North Carolina is supported by plantings along the state's highways.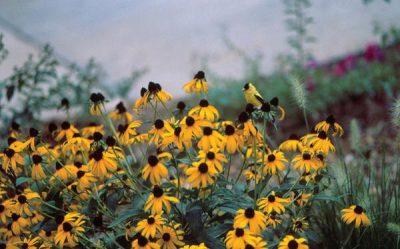 Senate Bill 606, prioritizes the use of native North Carolina trees, shrubs, vines, grasses and legumes on highway rights-of-way. The bill passed both houses with unanimous support. Bird advocates say the measure will have a major benefits for bird sanctuaries, ecosystems and nesting areas.
Sen. Bill Rabon, R-Brunswick, was one of the bill's primary sponsors and its champion.
"Our natural habitat is being lost at an alarming rate and I wanted to make sure our properties and rights of way are not part of the problem," Rabon said in a statement.
The National Audubon Society's North Carolina chapter heralded the bill's passage.
"Audubon thanks Senators Bill Rabon from District 8, Jim Davis from District 50 and Tom McInnis from District 25, the bill's primary sponsors, for recognizing the value of native plants to North Carolina's wildlife and natural heritage," said Audubon spokesman Ben Graham.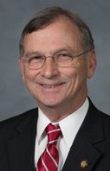 Cooper had proclaimed last week, Oct. 21-27, as Native Plants Week to encourage such plantings. First Lady Kristin Cooper has also gotten involved, partnering with Audubon North Carolina during the first Native Plants Week in 2017 to plant a bird-friendly garden on the Governor's mansion grounds.
According to the measure, native plants support more than 350 resident and migratory bird species in North Carolina, many of which are species of concern and face growing threats from climate change. The measure also states that gardens and landscapes composed of native plants require little or no fertilizers, soil amendments or pesticides and use less water.
The law requires that the North Carolina Department of Transportation give preference to plants the U.S. Department of Agriculture has classified as native to North Carolina when planting for erosion control and landscaping along highways and at roadside parks, picnic areas, scenic overlooks and other areas.
North Carolina has more than 3,900 native plant species, making the state one of the most diverse for flora in the Southeast, and 26 of those species are extremely rare and considered federally threatened or endangered. The state's native plants provide food and shelter for wildlife, including more than 350 resident and migratory bird species. Many of these birds are species of concern and face growing threats from climate change.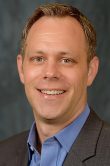 "Native plants play a crucial role in sustaining North Carolina's birds, but non-native and often vigorously growing plants continue to put pressure on these habitats," said Audubon North Carolina Executive Director Andrew Hutson. "This bill represents a bipartisan, common-sense and far-reaching win that ensures the state will prioritize native plants across North Carolina."
The law builds on legislation passed in other states aimed at greening roadsides to benefit birds and supports maintaining an ecofriendly environment.
Gardens and landscapes composed of North Carolina's native plants require little or no fertilizers, soil amendments or pesticides and use less water, according to the measure, and planting, cultivation and preservation of the state's native plants provide a natural link to wild land while presenting beauty and benefit and instilling a greater appreciation for North Carolina's natural heritage.
Reducing the use of fertilizer helps cut down on contaminated runoff that can result in toxic algal blooms, which sap oxygen in waterways and kill marine life. Native plants absorb nitrogen and help solidify soils, guarding against erosion.
Native plants also mean more berries to support nesting and migrating birds, more seeds to keep birds fed and more leafy food for caterpillars, which, in turn, means more baby bird food.  This food is necessary for birds' survival during their migrations.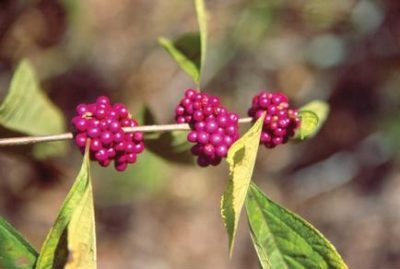 The Audubon Society has for several years pushed measures to protect wildlife and support pollinators and called for North Carolina to support bird-friendly native plants across the state.
There has been growing support for the use of native plants and communities are revising their acceptable plant lists with the help of Audubon ambassadors.
The new law means that instead of using invasive plants that spread into parks and forests, species such as foxtail, crown vetch and millet, "North Carolina residents will see more roundhead lespdeza, ricecut, plants such as beautyberry, fringe trees, winterberry, scarlet oak and red buckeye along with other 'acceptable' or native plants, according to NCDOT."
Native plants that suit all North Carolina regions include wood anemone, Carolina lupine, northern maidenhair fern, coneflower, goldenrod, dwarf crested iris, eastern blue star and swamp milkweed. Grasses and sedges used by NCDOT will include muhly grass, little bluestem, river oats and switchgrass.
Recommended native canopy trees are the pin and willow oak, red maple, river birch and loblolly pine.  A few understory trees are serviceberry, redbud, flowering dogwood and sourwood.
Learn More