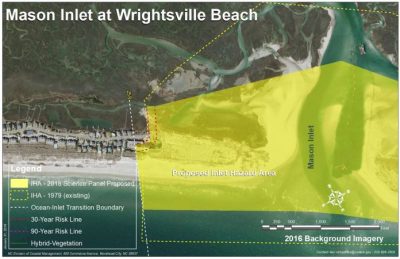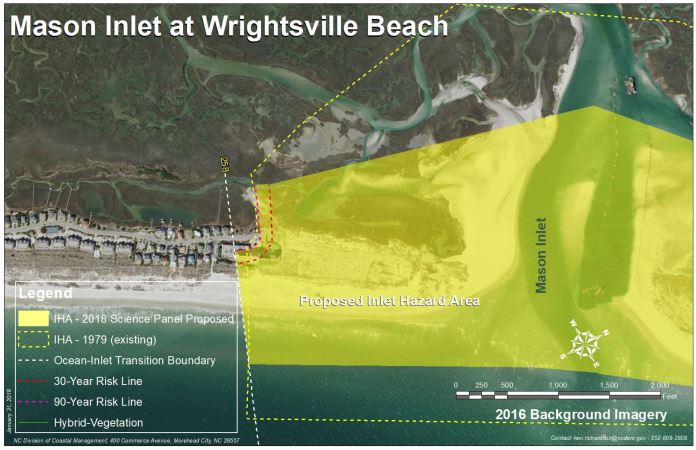 Updated to correct information provided in error by a state official to Coastal Review Online.
WILMINGTON – The North Carolina Division of Coastal Management will host of public meetings on proposed updated inlet hazard area boundaries and building rules within those areas, after a series of hearings about the updated erosion rates used to determine the proposed IHAs.
Everyone from coastal property owners to developers will get a chance to weigh in on the preliminary boundaries, which were approved earlier this year by the state Coastal Resources Commission, or CRC.
The CRC unanimously approved the fiscal analysis and rule amendments to the proposed inlet hazard areas, or IHAs, Wednesday during the commission's quarterly meeting held in Wilmington.
That analysis, approved Aug. 30 by the Office of State Budget and Management and state Department of Environmental Quality, details the number of structures removed from and added to be included within the boundaries.
Currently there are 750 structures within IHAs, which are defined as shorelines especially vulnerable to erosion and flooding where inlets can shift suddenly and dramatically.
Of those structures, 307 would be removed from ocean hazard areas, or OHAs, under the proposed boundary revisions.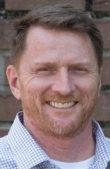 Any of those homes built before 1980 would, for the first time in nearly 40 years, not be included inside of these boundaries, according to Ken Richardson, shoreline management specialist with Division of Coastal Management.
OHAs are made up of three areas of environmental concern, or AECs: IHAs, ocean erodible areas, or OEAs, and unvegetated beach.
The proposed updated boundaries would include a total of about 930 structures within IHAs. Of those, 219 would be new to the OHA, meaning this would be the first time they would be within an IHA or OEA.
Properties newly exempt from the OHA will have less stringent development and redevelopment rules than those within an IHA.
AECs are identified as areas that may be easily destroyed by erosion or flooding or may have environmental, social, economic or aesthetic values that make it valuable to the state.
More than 2,900 acres of land is within IHA boundaries at 10 of the 19 active inlets in the state.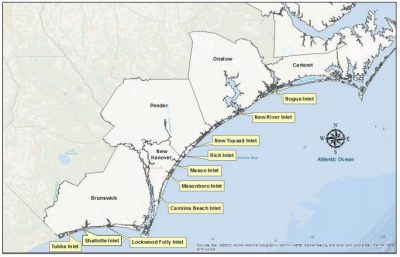 The 10 are: Tubbs, Shallotte and Lockwood Folly inlets in Brunswick County; Carolina Beach, Masonboro, Mason and Rich inlets in New Hanover County; New Topsail Inlet in Pender County; New River Inlet in Onslow County; and Bogue Inlet in Carteret County.
A majority of IHAs are being expanded under the proposed boundaries, which include building setbacks that vary from inlet to inlet.
The science panel that advises the CRC has for years worked on the proposed setbacks, studying historical shoreline data at each inlet and using that information to predict erosion and accretion rates at those inlets.
Building setbacks in the new boundaries are set based on annual inlet erosion rates rather than oceanfront erosion rates. For some of the inlets, this method of calculation equates to no change in the current building setbacks. For others, the setbacks vary.
Setback requirements will not change for a little more than 730 properties in IHAs. Fifty-seven properties will have decreased setback requirements, while setback requirements will increase for 137 properties.
Under the proposed changes, boundaries and setbacks will be reviewed every five years.
Richardson told the CRC last week that OEAs and IHAs are not factors in the calculation of flood insurance premiums.
The proposed IHA updates "do not have an immediate negative or positive impact" to community National Flood Insurance Policy's Community Rating System, a voluntary program that incentivizes communities that go above and beyond the minimum floodplain management requirements, according to the fiscal analysis.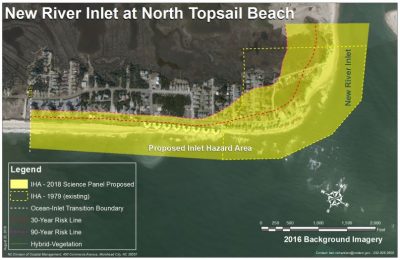 The updated rules maintain the structure size limitation to no more than 5,000 square feet of heated space and no more than one unit per 15,000 square feet of land area.
Homes and businesses that exceed the size limit and would be included in the new boundaries would be grandfathered under the rules.
IHA rules apply to property owners who want built a new structure or replace one that has been damaged and requires more than 50% repair.
If approved, the amended boundaries and rules may be adopted by early next year.
Public hearings on the updated erosion rates use to determine the proposed IHAs will be held at the following times and locations:
10 a.m. Oct. 3, Northeast Library, 1241 Military Cutoff Road, Wilmington.
2 p.m. Oct. 3, Harper Library, 109 W. Moore St., Southport.
1:30 p.m. Oct. 8, Ocracoke Volunteer Fire Department, 822 Irvin Garrish Highway, Ocracoke.
10 a.m. Oct. 9, Nags Head Board of Commissioners room, 5401 S. Croatan Highway, Nags Head.
2:30 p.m. Oct. 9, Outer Bank Center for Wildlife Education, 1160 Village Lane, Corolla.
10 a.m. Oct. 15, Surf City Welcome Center, 102 North Shore Drive, Surf City.
3 p.m. Oct. 15, Sneads Ferry Library, 1330 N.C. 210, Sneads Ferry.
3 p.m. Oct. 17, North Carolina Division of Coastal Management, 400 Commerce Ave., Morehead City.