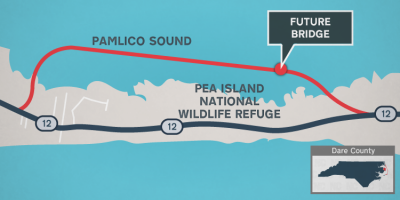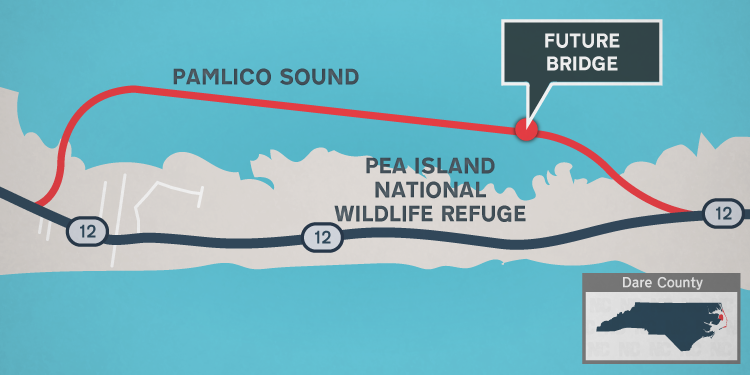 RODANTHE – The public can meet Thursday with state Department of Transportation officials and staff for an update on the N.C. 12 Rodanthe bridge, also known as the "jug handle" bridge.
The informal meeting on the project will be from 3:30-5:30 p.m. at the Rodanthe-Waves-Salvo Community Center, 23186 Myrna Peters Road, in Rodanthe.
No formal presentation is planned, but state transportation officials and project engineers will be on hand to address the project's progress and answer questions asked by the public.
Bridge construction began in January 2018 and is estimated to be complete in late 2020 or early 2021. The project is estimated to cost $145.33 million.
If unable to attend the meeting, the public can listen on their phones by dialing 872-240-3212 or by logging  on their computers, tablets or smartphones.
Those with a limited ability to read, speak or understand English may receive interpretive services upon request prior to the meeting by calling 1-800-481-6494.