RALEIGH –  The state Environmental Management Commission meeting July 10-11 will cover amendments to air quality rules, proposed changes to surface water classifications and standards regulations, as well as a petition for rulemaking to repeal the swamp classification for part of the Cape Fear River.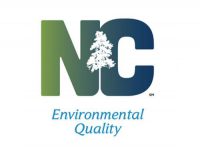 The Environmental Management Commission adopts rules for the protection, preservation and enhancement of the state's air, land and water resources. The commission oversees and adopts rules for divisions of the Department of Environmental Quality, including the divisions of Air Quality; Energy, Mineral and Land Resources; Waste Management; and Water Resources.
The commission committees will meet July 10 with the full commission meeting July 11 at the Archdale Building in downtown Raleigh. The full agenda is on the website.
The public is welcome to attend meetings in person or by the following WebEx links: