RALEIGH —  The state Department of Insurance is offering for free five conferences across the state to help the public as well as insurance and real estate agents learn more about the need to purchase flood insurance, regardless of where the home or business is located.
Conferences will be held next month in New Bern, Raleigh, Bolivia, Jamestown and Boone.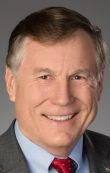 Flooding from Hurricane Florence devastated thousands of residents last year who didn't have flood insurance because they relied on their homeowners' policy, which does not cover damage from rising water, according to the North Carolina Department of Insurance, or NCDOI.
North Carolina Insurance Commissioner and State Fire Marshal Mike Causey is adding this year an incentive for insurance agents to attend the conference, "Flood Insurance: Protecting Consumers and Agents," by offering free continuing education course credits. Real estate agents have also been approved to receive free CE credit.
The flood insurance conference will include NCDOI Chief Deputy Commissioner Dr. Michelle Osborne, flood insurance specialist Charlotte Hicks and FEMA officials that will discuss the modernization of flood maps, which will help residents that could not purchase flood coverage because of its cost, and discuss the differences between policy coverage.
"Flood Insurance: Protecting Consumers and Agents" will be held at the following locations:
For more information, contact Tricia Ford at Tricia.Ford@ncdoi.gov.