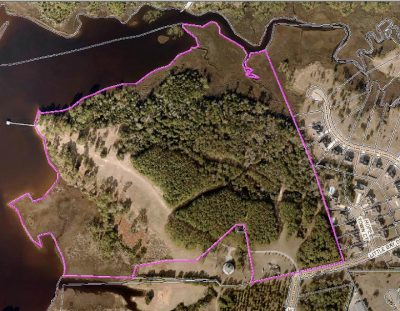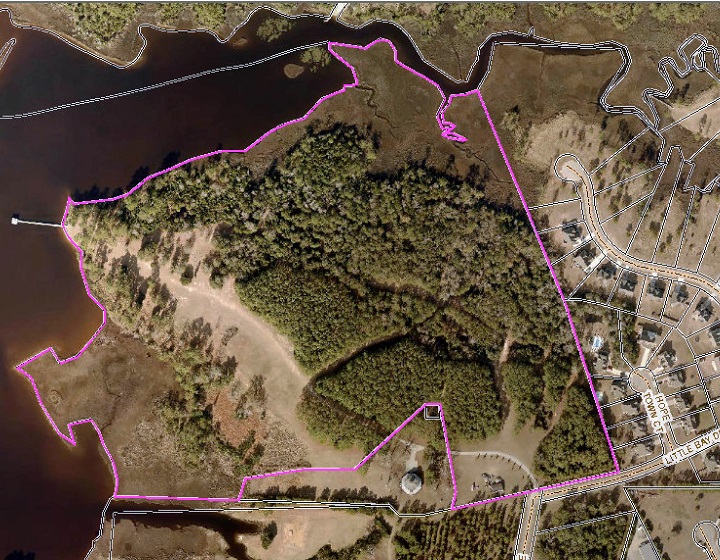 CEDAR POINT — This town in Carteret County closed on the purchase Thursday of 56 acres of waterfront property that will be used as a town park, Commissioner John Nash announced on Twitter.
But the property remains closed to the public because of ongoing unsafe conditions from Hurricane Florence.
Residents voted Nov. 6 to approve the sale of $2.5 million in general obligation bonds to pay for most of the $2.8 million land deal for the town's first park, according to a November report by the Carteret County News-Times, with the town contributing $300,000 from the general fund.
Christopher Seaberg, town administrator for Cedar Point, told Coastal Review Online in a previous interview that the mayor and commissioners have been looking for recreation possibilities since the 2013 adoption of the Cedar Point Strategic Economic Development Plan, which listed recreation opportunities as one of the four goals for the town to pursue in its economic development strategy.
He added that Cedar Point partnered with the North Carolina Coastal Federation, North Carolina Department of Transportation, University of North Carolina and East Carolina University on various water quality projects intended to help improve the White Oak River.
"With those two focuses in mind, the Town of Cedar Point negotiated a purchase contract with Jones Masonic Campus, Inc. in the amount of $2,800,000 for this parcel. This purchase is intended to 1. Provide our citizens with a much needed town park and 2. Ensure that 56 acres of property fronted by the White Oak River is preserved and not impacting the water quality of the river," Seaberg wrote in a previous email.
The waterfront purchase does not include the adjacent 1855 Octagon House and the roughly 4 acres around the landmark, which is privately owned, but will still be available for town functions.
The town plans to leave most of the scenic and wooded waterfront property in its natural state, but to provide passive recreation opportunities, such as trails and picnic facilities and and expansion or improvement of improve an existing pier, according to the News-Times report.
One year ago on this date the Town of Cedar Point published its intend to raise the tax rate via a bond referendum to purchase 56 acres to establish a Town Park. Today the Mayor and Town administrator closed on the property! #CedarPointNC #TownPark

— Commissioner John Nash (@jmnashnc) April 25, 2019