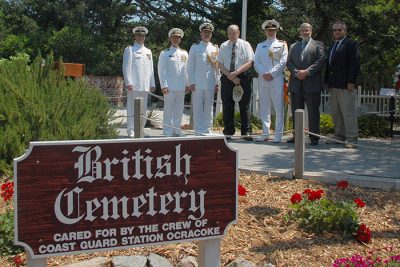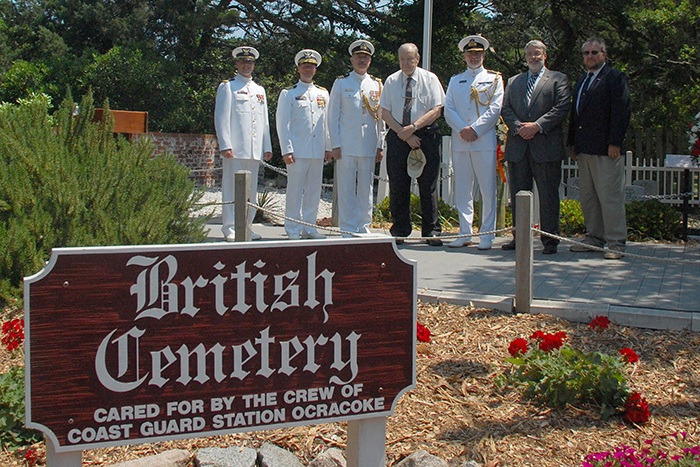 HATTERAS — The 63 foreign soldiers who lost their lives during World War II defending the coast of North Carolina will be recognized in May.
For the 77th year, U.S. Coast Guard and Coast Guard Auxiliary, U.S. Navy, British Royal Navy and National Park Service representatives will join with the community at the two Outer Banks British gravesites.
The service 11 a.m. May 9 in Buxton recognizes the men who lost their lives in April 1942 when the British armed tanker San Delfino was sunk by the U-203 just off Pea Island.
The ceremony at the Ocracoke British Cemetery 11 a.m. May 10 pays tribute to the sailors from the HMS Bedfordshire, which was destroyed in May 1942 by German submarine U-558 near the island.
The ceremonies are organized by the Friends of the Graveyard of the Atlantic Museum, the Ocracoke community, the U.S. Coast Guard, Coast Guard Auxiliary 16-04, the National Park Service and the Commonwealth War Graves Commission.
For more information on the ceremonies, call 252-986-0721 or visit Graveyard of the Atlantic website.
Learn More