This story was updated Monday to include a response from Clean Cape Fear's leadership.
RALEIGH – The Environmental Protection Agency is calling false claims that a scientist at the agency's Raleigh-based office was retaliated against for talking to state lawmakers during a tour of the facility.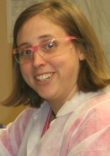 An agency spokesperson in an email denied accusations detailed in a Wilmington-based advocacy group's social media posts that a supervisor in the EPA's Office of Research and Development tried to keep scientist Johnsie Lang from speaking to two North Carolina senators.
An April 5 "call to action" post on Clean Cape Fear's Facebook page and Twitter account states that Lang, whose research includes per- and polyfluoroalkyl substances, or PFAS, "is suffering retaliation after blowing the whistle on questionable activities from political appointees within the EPA."
The posts allege that Lang was verbally promised a federal postdoctoral research position within the agency but lost that job prospect after inviting Sens. Harper Peterson, D-New Hanover, and Kirk DeViere, D-Cumberland, to tour the agency's Raleigh laboratory.
Call to Action: One of our PFAS scientist (Dr. Johnsie Lang) has recently lost her job at the EPA when she invited Senator Harper Peterson and Kirk DeViere on a tour of their Raleigh, NC laboratories. Her… https://t.co/45meOowzsu

— Clean Cape Fear (@CleanCapeFear) April 5, 2019
Lang's supervisor allegedly tried to prevent Lang from attempting to speak during the tour "explaining what types of toxicology data is useful to regulators," according to the post on the social media site. She refused, a move that cost her the prospective job, the post states.
The "call to action" urges people to contact the EPA's Office of Research and Development and read a script that includes questions about the alleged action of an office supervisor.
Lang did not respond to a request for comment, but in an official response from Clean Cape Fear, the organization's leadership team stood firm on the allegations.
"Of course the EPA would publicly deny retaliation," the leadership team said in an email. "We'd expect nothing less. That doesn't negate the concern we fear is happening within the EPA under this current White House. We have real concerns with our government potentially silencing the role science plays in establishing water regulations. This is a taxpayer funded EPA – meant to protect OUR interests – not irresponsible companies or morally bankrupt leaders. People are sick in the lower Cape Fear River basin. People are sick all over the country. Real people. Suffering from illnesses at ages too young to pass off as normal. The EPA is officially on notice. These political games are messing with our brothers, our sisters, our children, our lives, liberties, and pursuits of happiness."
An EPA spokesperson said in an email the agency does not promise federal postdoctoral positions.
"The managers referenced in the posts are not politically appointed, they are federal career employees," the spokesperson said. Lang "currently works at the Agency as a science fellow (under an agreement managed by the Department of Energy). We are aware of no retaliation by EPA management."
The senators were invited to the facility to get an overview of the EPA's PFAS research.
PFAS are a group of man-made chemicals used in consumer products that can be released into the environment.
One such chemical compound is GenX, or perfluoro-2-propoxypropanoic acid, which is produced to make Teflon used as a nonstick coating for pans and other cookware.
Since the 1980s, GenX and other chemical compounds have been released into the Cape Fear River by the Chemours' Fayetteville Works facility.
The revelation that such chemicals have been dumped for decades into the drinking water source for thousands of people in Wilmington and surrounding areas has launched several research studies.
Last year, the EPA released a draft toxicity assessments for GenX chemicals and perfluorobutane sulfonic acid (PFBS), which are part of a larger group of PFAS. The assessments are part of the agency's efforts to boost the amount of research and information available to the public regarding PFAS.
"The N.C. state senators were invited to return to EPA if they are interested in learning more about the research," the spokesperson said. "EPA values our relationships and visits with elected officials and welcomes the participation and sharing of expertise from our employees during these visits."