MOREHEAD CITY – Though the Core Sound Waterfowl Museum and Heritage Center on Harkers Island is still undergoing much-needed repairs to the facility Hurricane Florence damaged in September, its staff and volunteers won't let that setback get in the way of a good meal and fellowship.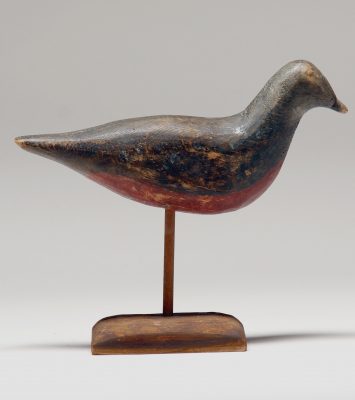 The annual winter edition of Taste of Core Sound will be hosted this year at Southern Salt, owned by Sammy Boyd, on the Morehead City waterfront. Set for Feb. 22, traditional winter seafood and wild game dishes will be served at the special event hosted by The Redhead Society, Core Sound's educational programming fund.
In addition to a spread that represents Down East cuisine, there will be a program featuring a presentation by Robbie Smith of the Carolina Decoy Collectors Association discussing Shorebird Hunting on Core Sound.
"Antique shorebird decoys are the epitome of great Southern folk art. They are an unintentional art form which were made and used to attract and kill shorebirds for food. The story of shorebird hunting in North Carolina is a part of our heritage which needs to be told and the decoys are an art form which needs to be celebrated and enjoyed," Robbie Smith said in a statement.
Tickets are $50 per person for museum members and $65 per person for new members. Tickets are available at Core Sound's Museum Store, 806 Arendell St., Morehead City; by calling 252-728-1500; or visit at online www.coresound.com. All proceeds to the Core Sound Waterfowl Museum and Heritage Center Redhead Society for Education Programs.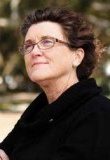 "We couldn't do this event now after the storm damaged our building without Sammy's willingness to share his restaurant, cooks, kitchen and energy with Core Sound to keep this winter event on our calendar," said Karen Amspacher, Core Sound Museum Director in a statement. "Sammy has agreed to close his business that evening to help us. This fundraiser for our educational programming is much needed this year as we make plans for school groups this spring and our summer camps this summer."
There will be time to check out the silent auction and visit the cash bar starting at 6 p.m., while hot crab dip will be served alongside Down East egg rolls, one of Southern Salt's signature recipes.
The buffet, to be served at 7 p.m., will feature conch stew, fried oysters, baked scallops, stewed ducks and rutabagas, fried shrimp, chicken and pastry, winter collards, sweet potatoes, homemade slaw, light rolls and Albert's famous lemon pie.
The silent auction will feature decoys donated by Core Sound Decoy Carvers Guild members, along with hunting gear and other outdoor equipment for outdoorsmen. Bidding will take place online at www.coresound.com starting Feb 12 and wrap up when Taste of Core Sound comes to a close.
The night will close with a live auction of redhead decoys, including a contemporary decoy by Kelly Nelson, a contemporary working decoy carved by Patrick Eubanks and donated by Dr. Stan Rule and a hard-to-find heritage decoy by the late David A. Lawrence.  A special auction item will be a "Carving Day with Brother Gaskill," one of Core Sound's award-winning carvers and a teacher-mentor for new carvers.
"We are especially thankful for these contributions of time and talent from these carvers and contributors. These funds will be help bring back the strong educational programs Core Sound offers," said Dr. Ike Southerland, Chairman of the Redhead Society.
Florence caused major damage to the museum's roof, leading to leaks throughout the building that caused major sheetrock damage along with the wood floors, carpets and all subfloor electrical systems.
While staff took precautions to protect artifacts and art, none of which were damaged, the museum still has a long path head. As of mid-February, the museum faces a yearlong setback to operations, visitation and museum programming. Museum staff have been working from home and alternate locations to maintain contributions.
In the meantime, Core Sound's Museum Store is operating at 806 Arendell St. in Morehead City.