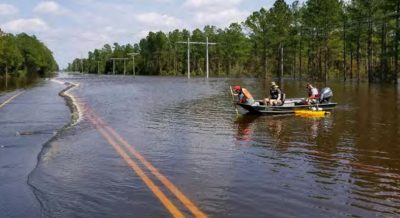 WRIGHTSVILLE BEACH — A workshop to learn about the latest science on climate change and its effects on the Southeast is set for April 1-3 at the Blockade Runner.
The 2019 Southeast and Caribbean Climate Community of Practice Workshop will examine the findings of the fourth National Climate Assessment, or NCA4, Southeast and Caribbean chapters.
The workshop will also cover the following:
Lessons learned and best practices in preparing for, responding to and recovering from extreme events, including Florence, Irma, Maria and Matthew.
Opportunities for incorporating climate adaptation strategies into medium and long term planning.
Communications strategies for engaging community members about extreme events.
Opportunities for partnerships and collaborations across the region to increase climate resilience.
Tour the USS North Carolina Battleship and learn about the Living with Water campaign to address the impacts of sea level rise at the site.
The meeting format is half-day April 1, full day April 2, and half-day April 3. Registration for the full workshop is $100 and $50 for one-day registration. The fee covers all workshop sessions, a network reception Monday evening, breaks, and lunch on Tuesday. Registration is online only and is set to close Wednesday, March 27.
The Southeast and Caribbean Climate Community of Practice brings together representatives from local, state, and federal governments, academia, nonprofit organizations and the private sector to apply climate science and assess how coastal communities and ecosystems can adapt to the impacts of climate variability and change, according to the organization.
Learn More
Updates and more information are available on the website.