WILMINGTON — The changing climate's effects on national security, including the damage inflicted by Hurricane Florence, will be the focus next week during a discussion with military officials aboard the Battleship North Carolina.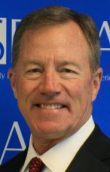 Retired Marine Corps Brig. Gen. Stephen Cheney is slated to be joined by Wilmington Mayor Bill Saffo and retired Navy Capt. Terry Bragg 11:30 a.m. Tuesday, Feb. 26, at the battleship memorial to discuss how North Carolina's installations and military families are affected by climate change. The event, National Security Impacts of Climate Change & North Carolina's Military Community, is to include a luncheon with remarks and audience Q&A.
Cheney is the CEO of the American Security Project. He is a graduate of the U.S. Naval Academy and served more than 30 years as a Marine. His career included a variety of command and staff positions.
"Hurricanes and the flooding they leave in their wake are not new to eastern North Carolina, although a troubling pattern has emerged in the last 10 years," said Cheney. "Climate change has the potential to exacerbate many of the challenges we are dealing with today, from infectious disease to terrorism."
Organizers of the event noted that Mayor Saffo had engaged the city in work to improve its resiliency by integrating flood-risk management with solutions to longstanding challenges related to transportation, public safety and infrastructure.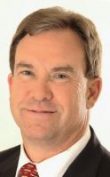 "More frequent, more extreme weather patterns, combined with rising sea levels are having a major impact on this part of the state," said Saffo. "We are collaborating with surrounding communities to advocate for more resources to be dedicated towards planning and resiliency in anticipation of next storm."
Retired Navy Capt. Terry Bragg, executive director of the USS North Carolina is hosting the event. Organizers said the battleship, a state historic site and part of Wilmington's tourism economy, is being directly affected. Rising sea levels and flooding have periodically made the battleship inaccessible to staff and visitors in recent years. Bragg is set to share an update on the campaign, "Living with Water," established to help mitigate this issue.
The event is open to the public and free of charge, but registration is required. The Battleship North Carolina is at 1 Battleship Road, Wilmington.
Learn More