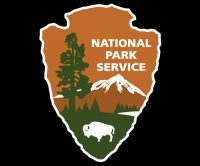 The National Parks of Eastern North Carolina has a new chief of resource management and science.
Tracy A. Ziegler was selected to serve in the position to manage the natural and cultural resource and research programs for Cape Hatteras National Seashore, Cape Lookout National Seashore, Fort Raleigh National Historic Site, Moores Creek National Battlefield, and Wright Brothers National Memorial, the five parks that make up the National Parks of Eastern North Carolina, the organization announced Thursday.
Ziegler earned her master's degree from Florida Institute of Technology and and her doctorate from Duke University in Earth and Ocean Sciences. She studied at the Duke University Marine Laboratory in Beaufort and her work included areas around Cape Lookout National Seashore.
In the late 1990s, Ziegler's National Park Service career began as a seasonal interpretive ranger at Fort McHenry National Monument and Historic Shrine. After attending graduate school, she started at Everglades National Park in 2007 as a fisheries biologist for Florida Bay. She moved to Key West in 2010 to become the fishery biologist for Dry Tortugas National Park, where she successfully implemented the Science Plan for their Research Natural Area. For the past three years, she has been a National Park Service marine ecologist for the Natural Resource Stewardship and Science Directorate in the Water Resource Division, where she coordinated national programs on ocean and coastal issues.