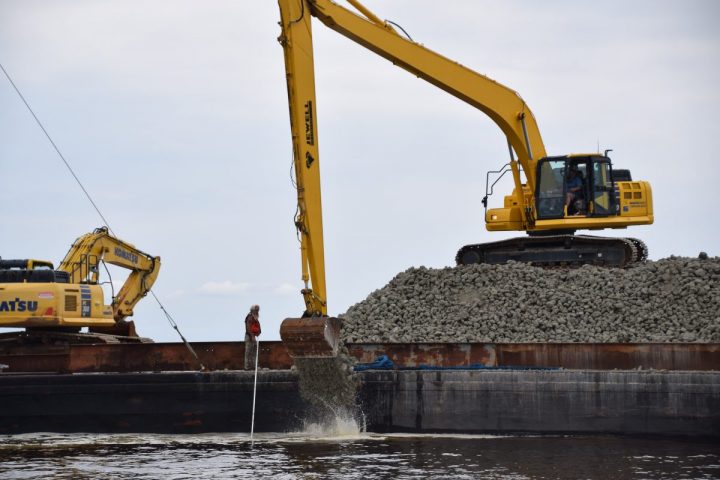 RALEIGH — The Senate budget approved Thursday includes several provisions related to recent efforts to expand the state's oyster and aquaculture programs.
The spending plan adds $1 million each year for oyster sanctuaries, bringing the total annual spending to $1.4 million. The state's cultch planting program to rehabilitate shellfish beds also gets a boost in funding with an additional $150,000 this year and $300,000 next year for a total of $2.3 million over the two years.
The Senate also modified last year's requirements for a shellfish study being led by North Carolina Policy Collaboratory at the University of North Carolina at Chapel Hill and budgeted an additional $150,000 to the policy center to develop a shellfish mariculture plan by the end of 2018. Researchers will analyze existing programs; siting strategies; enforcement; pest elimination; and environmental policies that affect mariculture operations.
The collaboratory is also among a group of state entities,  including the state's Economic Development Partnership, Department of Commerce and Department of Cultural and Natural Resources, that are to develop an economic development plan for promoting the state's shellfish harvesting heritage. The plan is to include a Carolina Oyster Trail and a North Carolina Oyster Festival and is due March 1 of next year.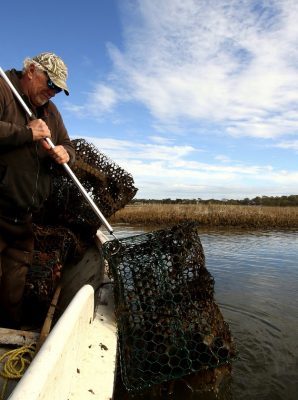 Another provision in the budget requires a new annual report on oyster research to be compiled by the Division of Marine Fisheries and UNC-Wilmington.
The North Carolina Coastal Federation-sponsored crab pot cleanup would receive another round of funding under the Senate plan.
The cleanup, which started last year as a pilot program, works with commercial fishermen to aid in retrieving derelict crab pots. The program is budgeted at $100,000.
The most recent cleanup in January resulted in the recovery of 4,270 derelict crab pots from coastal North Carolina waters.
Under the new budget provision the federation, which publishes Coastal Review Online, is also encouraged to find ways to reuse recovered crab pots.
Also, the legislature is requiring the federation and other nonprofits the state partners with to file an audit report. The federation, along with the High Point Furniture Market Authority, the North Carolina Biotechnology Center and RTI International, will be required to report annually.