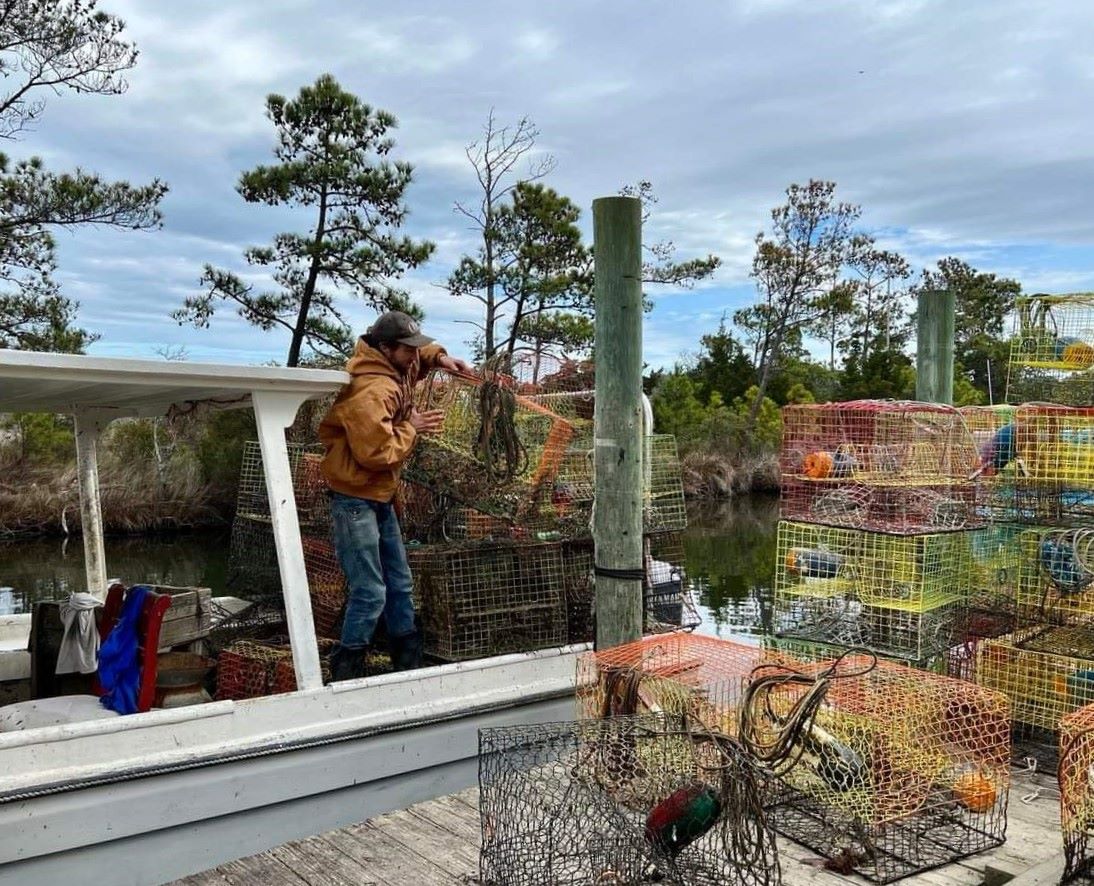 The North Carolina Coastal Federation is asking commercial watermen and women to help in January to find and collect lost fishing gear in sounds along the northern and central coasts.
With the help of various partners, those in the commercial fishing industry are hired to collect the pots from the sounds during the annual closure Jan. 1-31 of internal coastal waters to all crab, eel, fish, and shrimp pots.
The nonprofit organization has led the Lost Fishing Gear Recovery Project since 2014 with the goal to remove lost crab pots and other fishing gear that can create serious hazards to boaters, wildlife and other fishers.
The 2024 project will take place in select areas within Marine Patrol District 1, or the northern coastal region, and District 2, which covers the central coastal region. Both are north of the Highway 58 bridge that connects Cape Carteret and Emerald Isle.
Applications can be submitted through the organization's website until Dec. 15. To be considered, captains must have a valid North Carolina standard commercial fishing license.
Once the pots are collected, they are recycled to the best extent possible. The crab pots recovered from the Albemarle-Pamlico Sound region during the project will be available for the rightful property owners to reclaim after the cleanup is complete.
In 2023, commercial watermen and women in partnership with the North Carolina Marine Patrol removed 2,122 pots from select areas along the coast.
Sara Hallas, Coastal Federation coastal education coordinator and project leader, said in a statement that she is most grateful for the community partnerships that enable this program to continue to clean up the waterways and create opportunities for work during the winter.
"I admire how this project brings so many different groups together to clean up the sounds and waterways for everyone's benefit. I'm thankful we have funding to continue this project as it focuses on a specific category of debris. We're able to rely on the expertise of the working watermen and have proven successful year after year," she said.
The North Carolina Commercial Fishing Resource Fund Grant Program funds the program intended to improve habitat and water quality and support coastal economies.
This project is part of the Coastal Federation's overall effort to ensure the North Carolina coast is free of marine debris, and a key objective in the N.C. Marine Debris Strategic Plan. Through field surveys, marine debris cleanup crews reported over 85% of the debris removed from North Carolina's estuaries between 2019-2022 is the result of damaged and/or lost docks, piers, boat houses, and similar structures, organizers said.
Visit the website more information on the Lost Fishing Gear Recovery Project.
The Coastal Federation publishes Coastal Review.