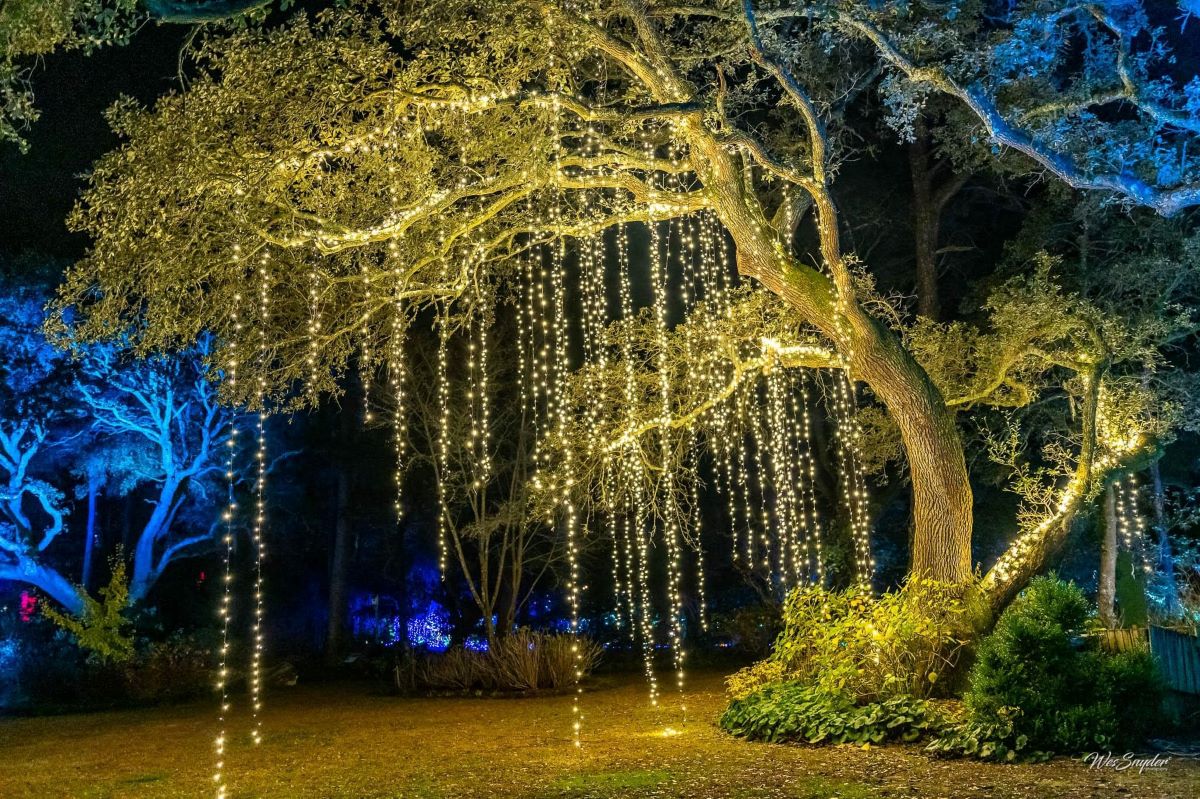 This year's WinterLights at the Elizabethan Gardens in Manteo is supporting area nonprofits.
Taking place on select evenings through Dec. 30 at 1411 National Park Drive, 13 charities were invited to decorate a tree that conveys their mission.
Each tree has a QR code or information on the participants, which include Lily's Camp, Beach Food Pantry, Hotline, Community Care Clinic of Dare, SPCA, OBX Room in the Inn, Crossroads OBX, Outer Banks Relief Foundation, Coastal Humane Society, The Lost Colony, North Carolina Aquarium Society, Children & Youth Partnership, and Roanoke Island Food Pantry.
WinterLights is scheduled to be open 6 to 9 p.m. Nov. 20-22, Nov. 24-26, Nov. 28-30, Dec. 1-3, Dec. 5-10, Dec. 12-23 and Dec. 26-30. Visit elizabethangardens.org for a list of scheduled entertainment and evenings with Santa.
Timed-entry tickets must be reserved online and are nonrefundable unless the event is canceled by organizers. If inclement weather or other conditions prevent the lights from occurring, a notice will be sent out to all anticipated guests by 2 p.m.
Tickets are $18 for adults, $14 for ages 6 to 17, $8 for ages 2 to 5 and free for under 2. Dogs are $6, one per adult.
Guests must park in designated spaces. Overflow parking will be available at the National Park Service parking lot. A shuttle will transport guests from/to this lot on Nov. 24-25 and Dec. 1, Dec. 2, Dec. 8, Dec. 15-16, Dec. 23 and Dec. 26.
Southern Bank and The Outer Banks Visitors Bureau have helped sponsor WinterLights, which benefits the Elizabethan Gardens.
The Garden Club of North Carolina adopted The Elizabethan Gardens as a project in 1951 and is dedicated to sharing its unique history, providing educational opportunities, enhancing the quality of the visitors experience and preserving its beauty and tranquility.