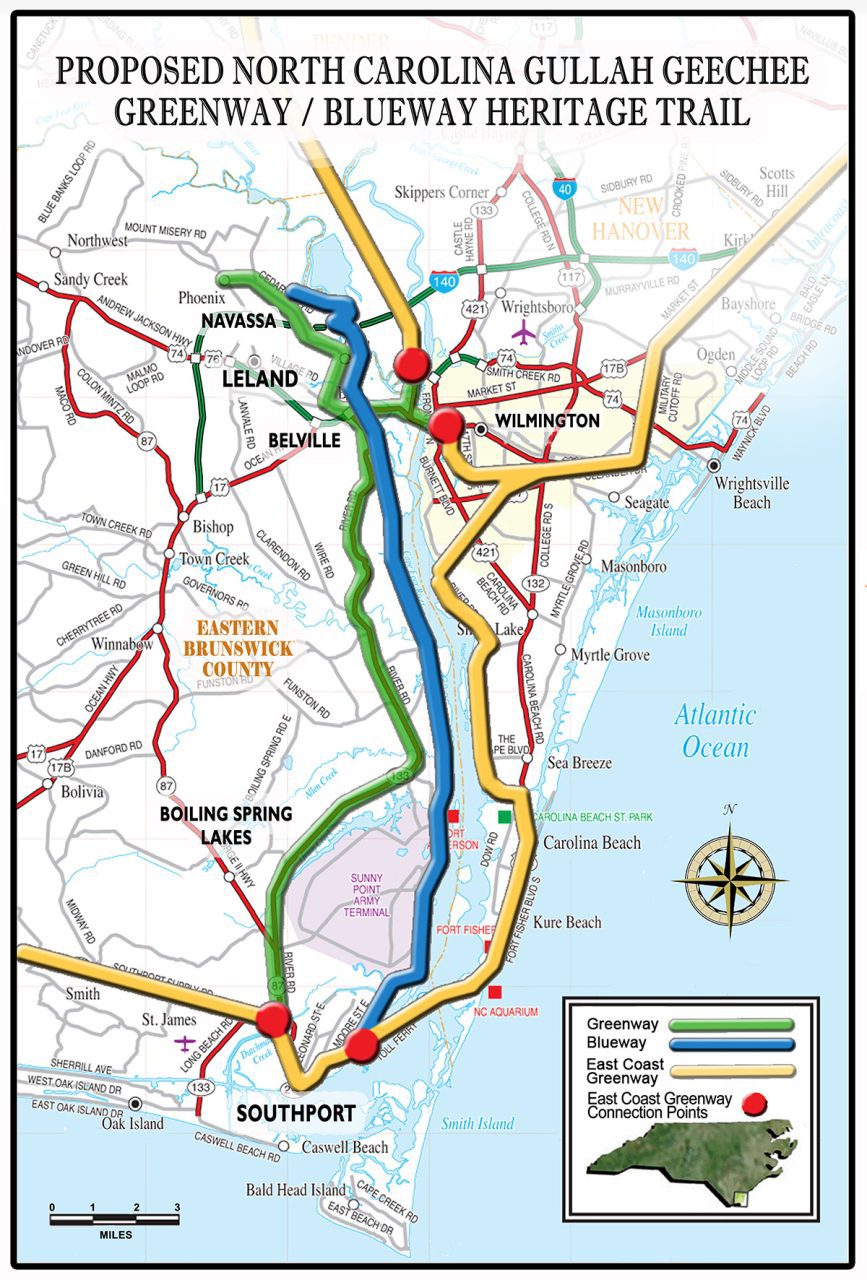 Transportation officials want your input on the best route for a portion of the Gullah Geechee Trail through Brunswick County.
The Wilmington Urban Area Metropolitan Planning Organization and the North Carolina Department of Transportation's Integrated Mobility Division are partnering to conduct a feasibility study for about a 14-mile stretch of the trail.
The study area spans from Phoenix Park in Navassa to Brunswick Nature Park, with key routes of the proposed corridor location including Cedar Hill Road, Navassa Road, Village Road, and N.C. Highway 133/River Road.
The trail would plug into a larger stretch of greenways, trails, parks and historical sites stretching from Onslow County to Jacksonville, Florida.
This system of pedestrian and biking trails includes the Gullah Geechee Cultural Heritage Corridor that runs up the southern Atlantic Coast from St. John's County, Florida, to Pender County and preserves and highlights the contributions of the descendants of enslaved West and Central Africans brought to southern Atlantic states to work coastal rice, Sea Island cotton and indigo plantations.
The public is invited to take a survey by Oct. 31.
A series of public meetings is being held this month at the following times and locations:
5-7 p.m. Thursday at the Navassa Community Center, 338 Main St.
11 a.m.-1 p.m. Saturday at Belville Riverwalk Park during the Belville Fall Festival, 580 River Road SE.
5-7 p.m. Oct. 11 at Leland Town Hall, 102 Town Hall Drive.