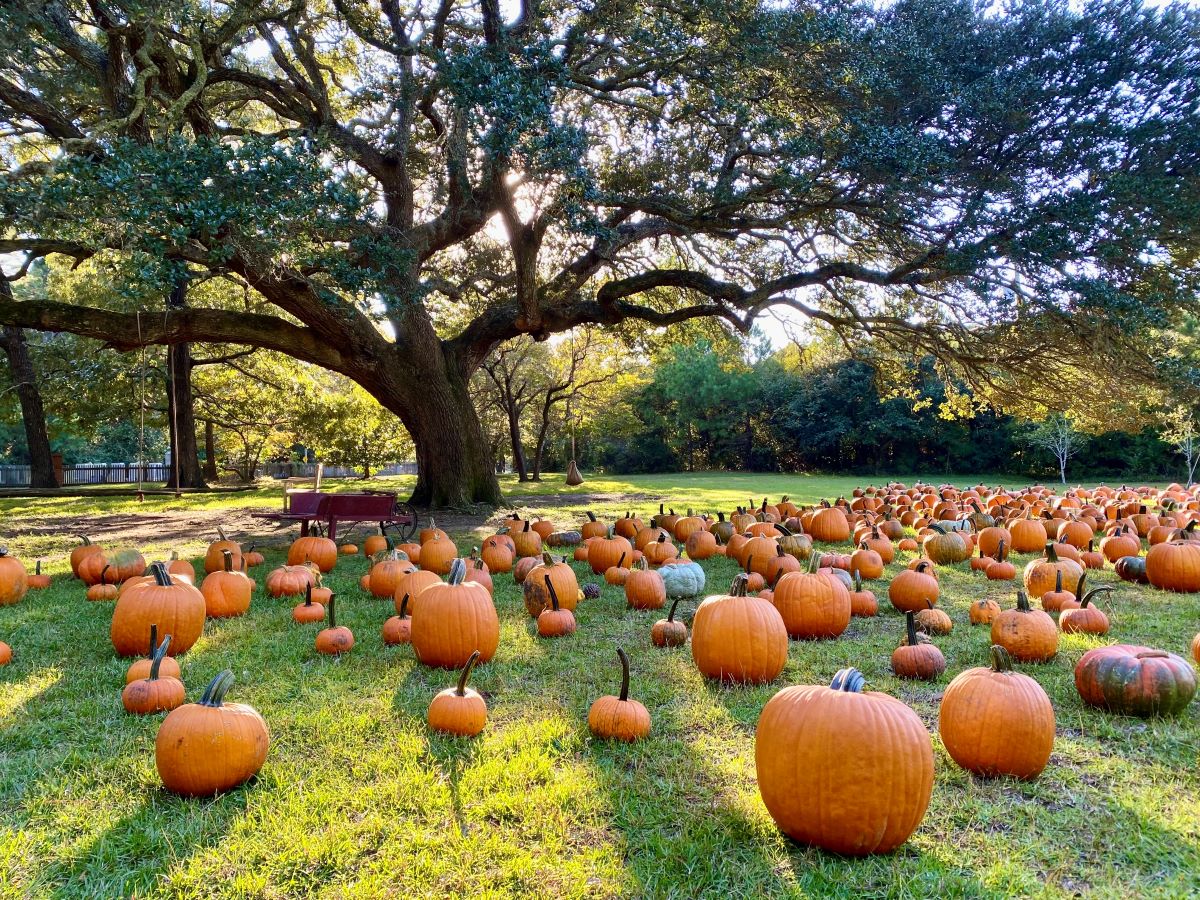 Island Farm on Roanoke Island is readying to celebrate fall with its 12th annual Pumpkin Patch event scheduled for every Saturday in October.
The event features a large pumpkin patch with plenty of pumpkins grown in Chowan County by a descendant of Island Farm as well as fall games and activities from 9 a.m. to 3 p.m. Oct. 7, Oct. 14, Oct. 21 and Oct. 28.
Admission for visitors 4 and older is $10 and those younger are admitted free. For more information, visit the island farm website, email info@obcinc.org or call 252-473-6500.
Located just north of Manteo, the living history farmstead that gives a glimpse into coastal history, and the realities of life on Roanoke Island in the mid-1800s.
Visitors will be able to join in historic games, doll crafting, making candles, and crafting mini-swords with the Manteo Blacksmith. In addition to the farm's activities, there will be a variety of local art vendors and locally-grown produce for purchase on site.
There will be snacks, including popcorn cooked on an open fire, hearth-cooked corn cakes, and apple cider.
Island Farm is owned and operated by Outer Banks Conservationists, a nonprofit organization founded in 1980 to protect natural, cultural and historic resources along North Carolina's Outer Banks through education and conservation.
Island Farm is open to the public from 9 a.m. to 3 p.m. Tuesday through Friday, where programming and activities vary throughout the season, until Dec. 2. Admission to the site is $10, and children 3 and under are admitted for free.