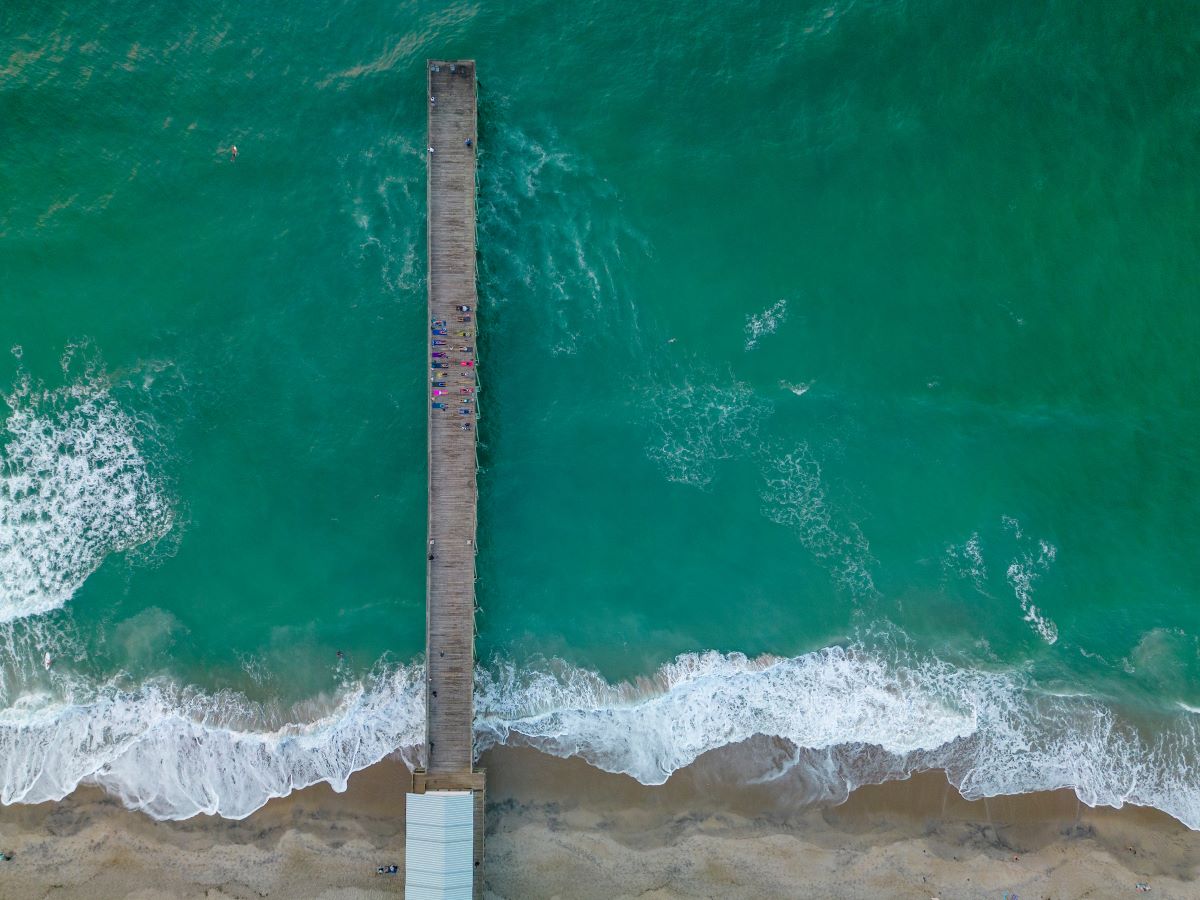 The inaugural Ocean Innovation Conference scheduled for later this month will explore measures being taken to protect the ocean and advancements in ocean-based innovation and technology.
To be held 8 a.m. to 3:30 p.m. Sept. 19 at the University of North Carolina Wilmington's Burney Center, the UNCW Center for Innovation and Entrepreneurship, or CIE, and the Alliance for the Blue Economy, or All Blue, are hosting the event.
National Oceanic and Atmospheric Administration defines a blue economy as a "sustainable and equitable ocean and coastal economy that optimizes advances in science and technology to create value-added, data-driven economic opportunities and solutions to pressing societal needs."
There will be three speakers and panel discussions on how to make the region an blue economy hub, use of robotics to study the ocean, sustainability, strategies to grow the region's research capacity. Throughout the day, an Innovation Expo with up to 20 innovative companies and programs will showcase their work.
"By bringing together influential figures in the industry and the region, the CIE aspires to ignite a more collaborative process in developing new ideas and innovation in the blue economy and to create a vibrant blue economy hub in Southeast North Carolina," CIE Director Heather McWhorter said in a statement.
Cost to attend is $99 and reservations can be made online. Contact cie@uncw.edu for information on the available scholarships for students and others.
Conference speakers include Wilmington native U.S. Coast Guard Rear Adm. Laura M. Dickey, deputy for materiel readiness. Materiel is military materials and equipment. She will provide key insights about Coast Guard's current activities and how future plans will impact coastal North Carolina.  
Marine biologist and author Wallace J. Nichols will discuss the "Blue Mind" movement, an emerging field of research, and health and wellness practice that explores the cognitive, emotional, psychological and social benefits of water.
The luncheon keynote speaker is Jake Kheel, author of "Waking the Sleeping Giant: Unlocking the Hidden Power of Business to Save Our Planet" and vice president of the Grupo Puntacana Foundation in the Dominican Republic. Kheel, who is also an award-winning documentary filmmaker, will share information about the Dominican Coral Innovation Hub and discuss the role of the private sector in marine conservation.
Event sponsors are NC Idea, North Carolina Sea Grant, the City of Wilmington, UNCW Center for Marine Science, Blue Mind Coworking, Cape Fear Community College Small Business Center and the North Carolina Small Business and Technology Development Center at UNCW.