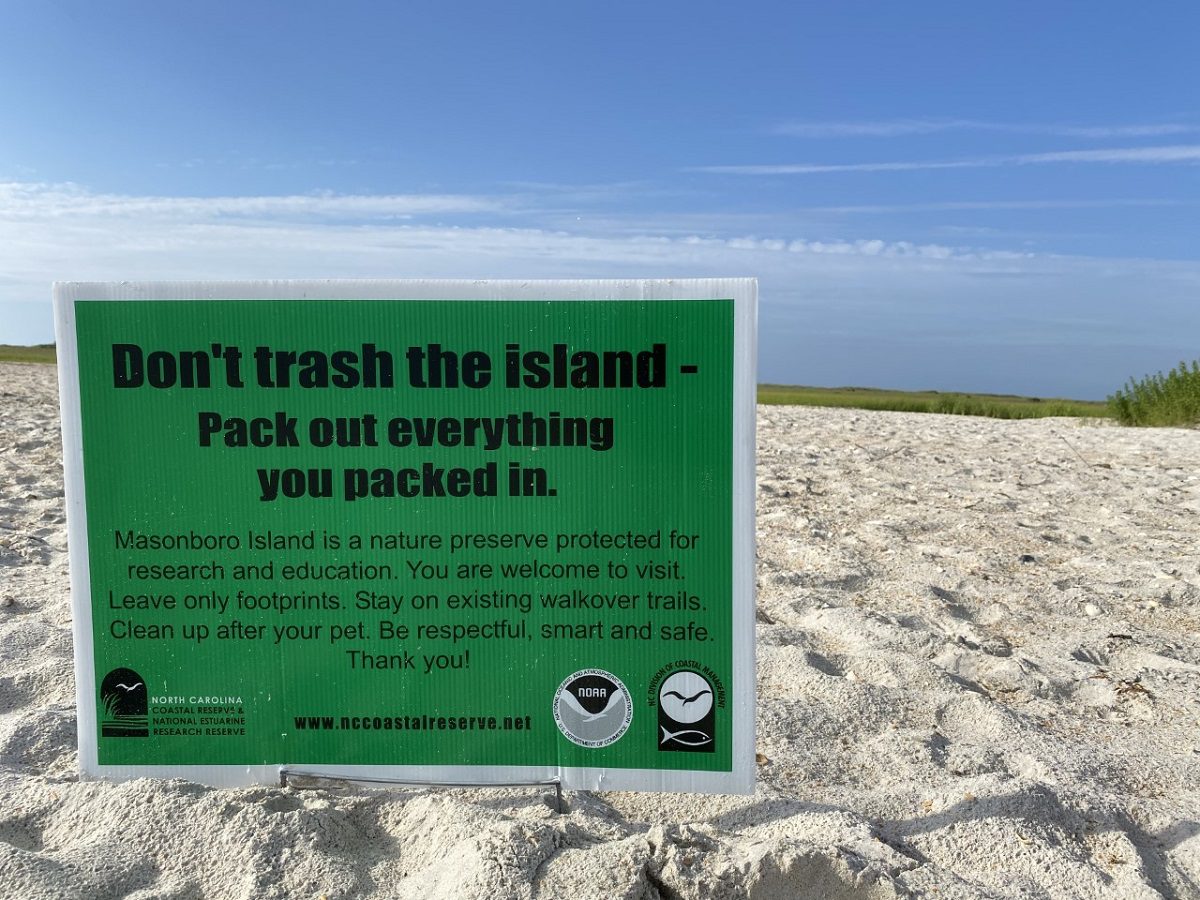 Visitors to an Independence Day hotspot and state research reserve in New Hanover County are being reminded to heed state guidelines and act responsibly this holiday.
Masonboro Island Reserve, the largest undeveloped barrier island along North Carolina's southern coast, typically draws large crowds of people during the July Fourth holiday.
This year, the North Carolina Division of Coastal Management and New Hanover County Sheriff's Office are reminding visitors of the reserve to be safe and make sure they leave nothing behind, particularly trash, on the island.
Division and sheriff's officials warn visitors against trying to swim across Masonboro Inlet and "make responsible decisions that limit the impact on natural resources," according to a Monday release.
"Visitor safety is paramount at all of our ten Reserve sites throughout the year, and especially at Masonboro Island Reserve during the July Fourth holiday," Division Director Braxton Davis said in a statement. "Through our continuing partnership with the New Hanover County Sheriff's Office, the presence of law enforcement has increasingly helped limit problems and ensure visitor safety each year."
The island is a dedicated nature preserve and spans more than 5,600 acres. It is about 5 miles southeast of Wilmington.
Visitors to the 8-mile-long island, which is accessible only by boat and does not offer public facilities, are encouraged to carry sufficient supplies, pack out all trash and be mindful of everyone's safety.
For more information and to review visitor guidelines to Masonboro Island Reserve and other reserves, visit website.