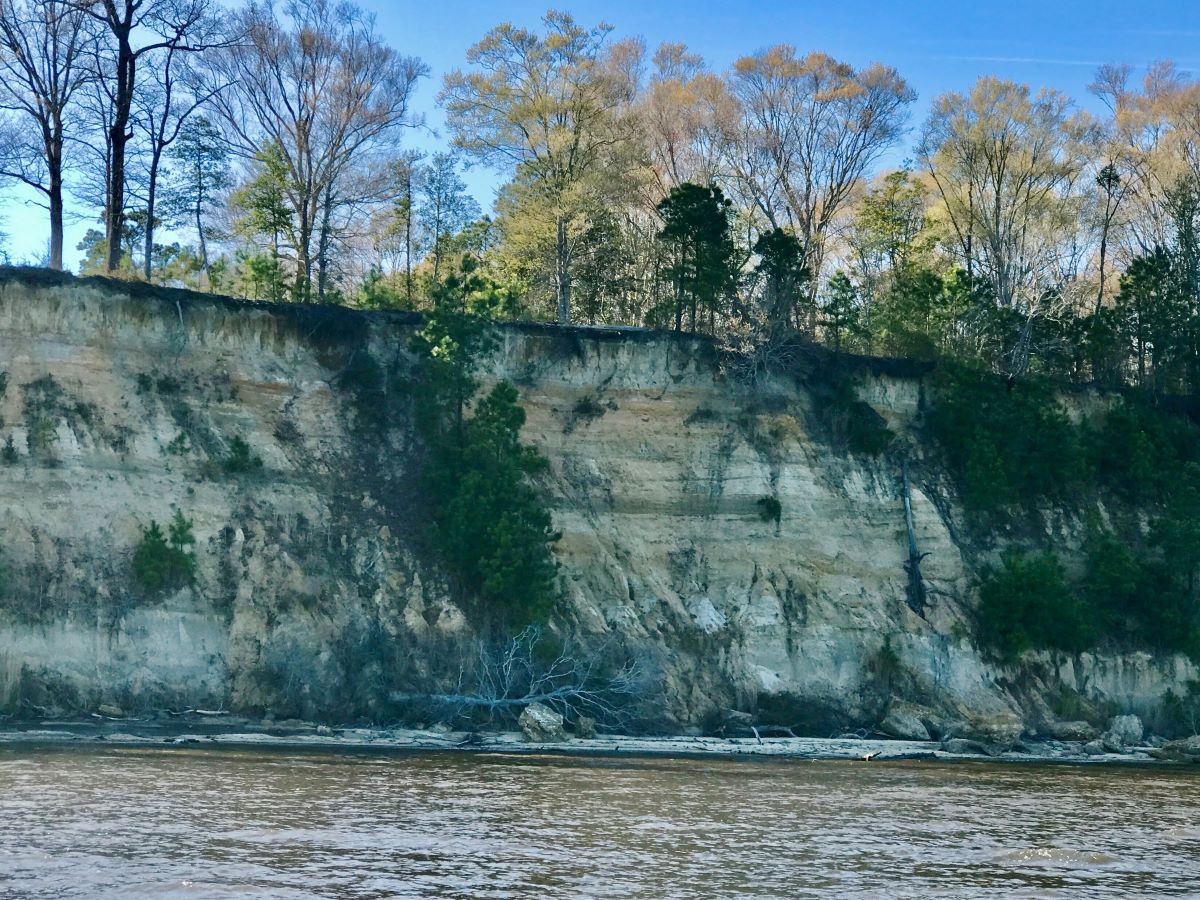 With the North Carolina Coastal Land Trust's recent purchase of nearly 17 acres on the Chowan River south of Colerain in Bertie County, the property known as Point Comfort is forever protected.
The 16.86-acre property features 85- to 90-foot bluffs overlooking the Chowan River and forms a part of the Wicomico Terrace, an old ocean shoreline dating as far back as the Pleistocene era that ended about 12,000 years ago, according to the Coastal Land Trust.
The east-facing bluff is made of clay, sand, quartz, ironstone, limestone, and marine fossils that have been deposited over time, creating visible layers of color and texture. Additionally, there is a coastal forest ecosystem of white oak, American beech and holly on the property.
Organization officials said that the North Carolina Natural Heritage Program recently ranked the site, Chowan River Point Comfort Bluffs, as a new natural heritage area of exceptional significance.
Dr. Stan Riggs, coastal geologist and professor emeritus at East Carolina University, and Mr. Tom Earnhardt, host and co-producer of UNC-TV's "Exploring North Carolina," made the conservation organization aware of the property at Point Comfort, Land Trust officials said.
"The Point Comfort property will be managed as a nature preserve and will be forever protected from development," Lee Leidy, attorney and northeast region director for Coastal Land Trust, said in a statement. Leidy added that they are thankful to Riggs and Earnhardt for bringing this site to their attention, and sharing their extensive knowledge of the history and geology of the area.
The Coastal Land Trust also extended gratitude to the U.S. Fish and Wildlife Service, Mr. and Mrs. Fred Stanback, and other private donors.