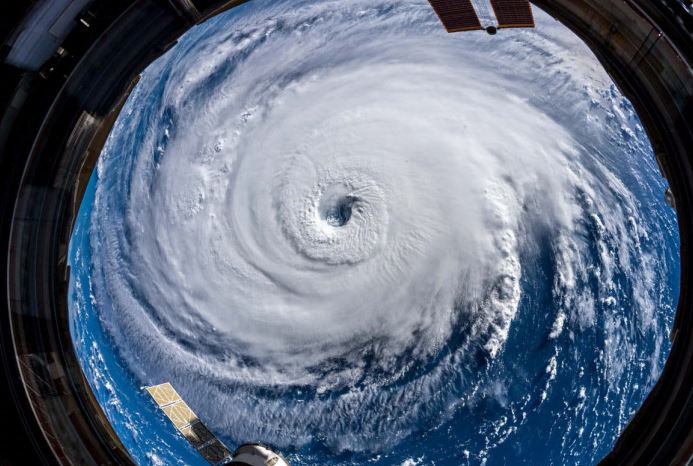 Though the National Hurricane Center named its first tropical storm Friday, the day after the 2023 hurricane season began, National Oceanic and Atmospheric Administration forecasters anticipate a near-normal hurricane season for the Atlantic.
NOAA forecasters with the Climate Prediction Center, under the National Weather Service, predict a 40% chance of a near-normal season, a 30% chance of an above-normal season, and a 30% chance of a below-normal season, the federal agency announced late last month. Hurricane season ends Nov. 30.
NOAA is forecasting a range of 12 to 17 total named storms, which have winds of 39 mph or higher. Of those, five to nine could become hurricanes with winds of 74 mph or higher, including one to four major hurricanes coming in at a Category 3, 4 or 5 with winds of 111 mph or higher. NOAA said it has a 70% confidence in these ranges.
The first named storm formed as a tropical depression Thursday in the Gulf of Mexico, strengthening to Tropical Storm Arlene on Friday, that then weakened to a remnant low Saturday, officials said.
"As we saw with Hurricane Ian, it only takes one hurricane to cause widespread devastation and upend lives. So regardless of the number of storms predicted this season, it is critical that everyone understand their risk and heed the warnings of state and local officials. Whether you live on the coast or further inland, hurricanes can cause serious impacts to everybody in their path," FEMA Administrator Deanne Criswell said in a statement.
"Visit ready.gov or listo.gov for readiness resources, and get real time emergency alerts by downloading the FEMA App. Actions taken today can save your life when disaster strikes. The time to prepare is now," she added.
NOAA's outlook is for overall seasonal activity and is not a landfall forecast. The Climate Prediction Center will update its Atlantic seasonal outlook in early August, right before the historical peak of the season.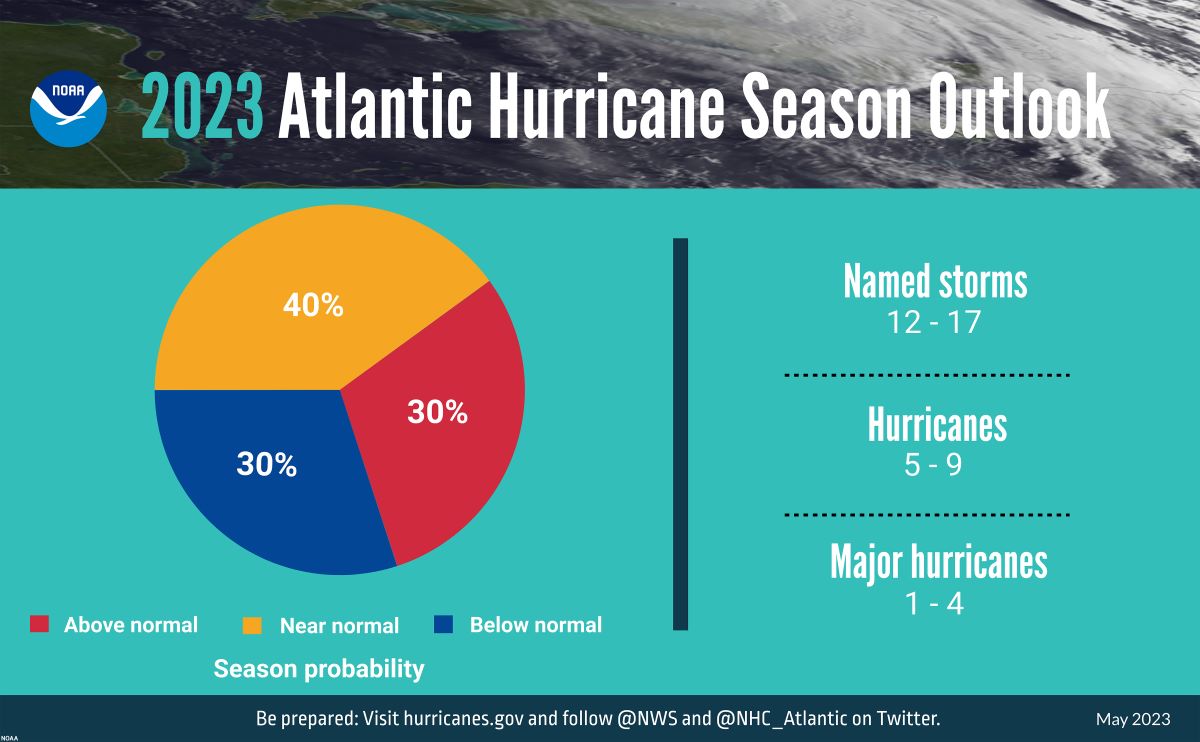 For example, after three hurricane seasons with La Nina present, NOAA scientists predict a high potential for El Nino to develop this summer, which can suppress Atlantic hurricane activity.
This year's Atlantic hurricane season is expected to be less active than recent years, because of competition factors — some that suppress storm development and some that fuel it — driving this year's overall forecast for a near-normal season.
Officials have also updated how it warns the public, including expanding the range for the tropical weather outlook graphic from five to seven days, and the excessive rainfall outlook, which shows general areas at risk for flash flooding due to excessive rainfall, has been expanded from three to five days.
In September, new forecast flood inundation mapping for parts of Texas, the Mid-Atlantic and Northeast are to be released, with the rest of the U.S. by 2026. Forecast flood inundation maps will show the extent of flooding at street level.