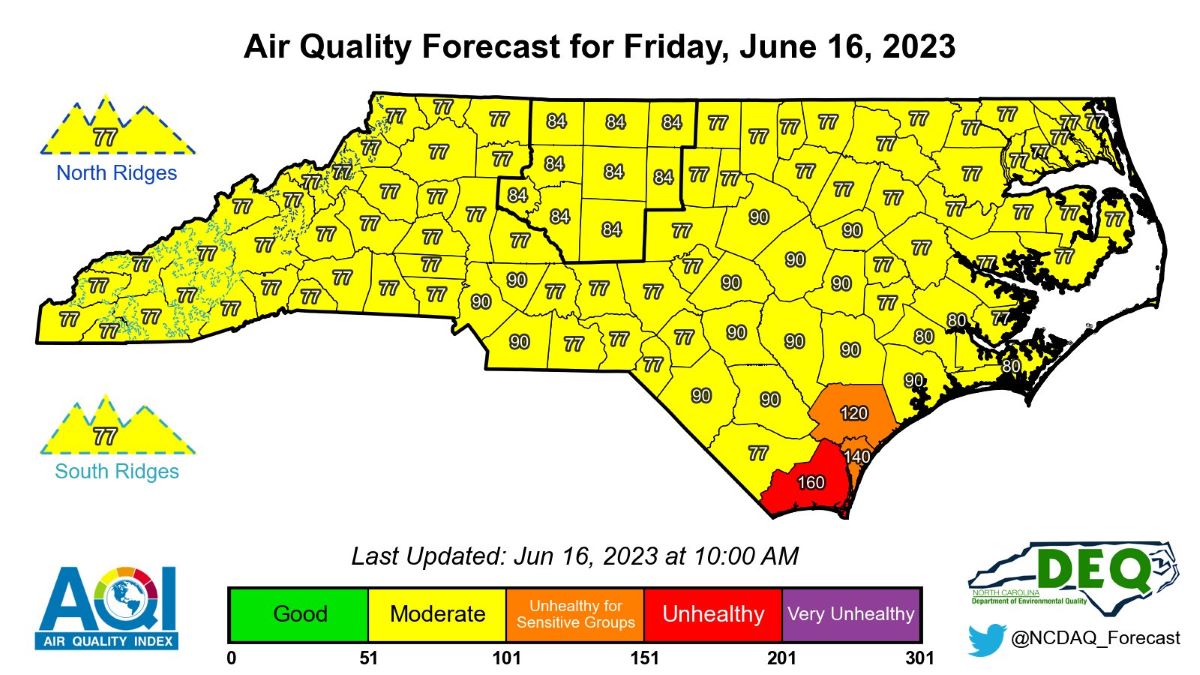 State officials Friday issued air quality alerts for areas downwind of a 3,500-acre fire in the Green Swamp Game Land and Green Swamp Nature Preserve in Brunswick County.
The fire on Pulp Road, east of N.C. Highway 211 north of Supply, was 0% contained as of 8 p.m. Thursday, according to the North Carolina Forest Service's most recent update on the website.
"The N.C. Wildlife Resources Commission conducted a prescribed fire on game lands Tuesday, June 13. That fire is believed to have escaped, resulting in this wildfire. As to how the escape happened, that remains under investigation," according to a Forest Service social media post Thursday evening.
Officials explained Thursday afternoon that there were 25 operational resources working the fire including multiple tractor plow strike teams. At the time, a Type 3 incident management team was being mobilized and there were no injuries and no structures threatened.
The North Carolina Department of Environmental Quality's Division of Air Quality warned Friday morning that smoke from the fire has the potential to create unhealthy air quality and has put in place a Code Red alert for Brunswick County and a Code Orange alert for New Hanover and Pender counties through 11:59 p.m. Friday.
The alerts indicate potentially high levels of fine particle pollution. Code Red means there is unhealthy air quality for everyone and for Code Orange, people sensitive to air pollution should reduce their time outdoors.
"Your eyes and nose can be your best air quality monitors when it comes to wildfire smoke. If you see or smell smoke, and visibility is degraded because of smoke, you should consider limiting your exposure by moving your activities indoors," according to the Division of Air Qualty.
The Nature Conservancy has closed the Green Swamp Nature Preserve because of the wildfire for public safety.