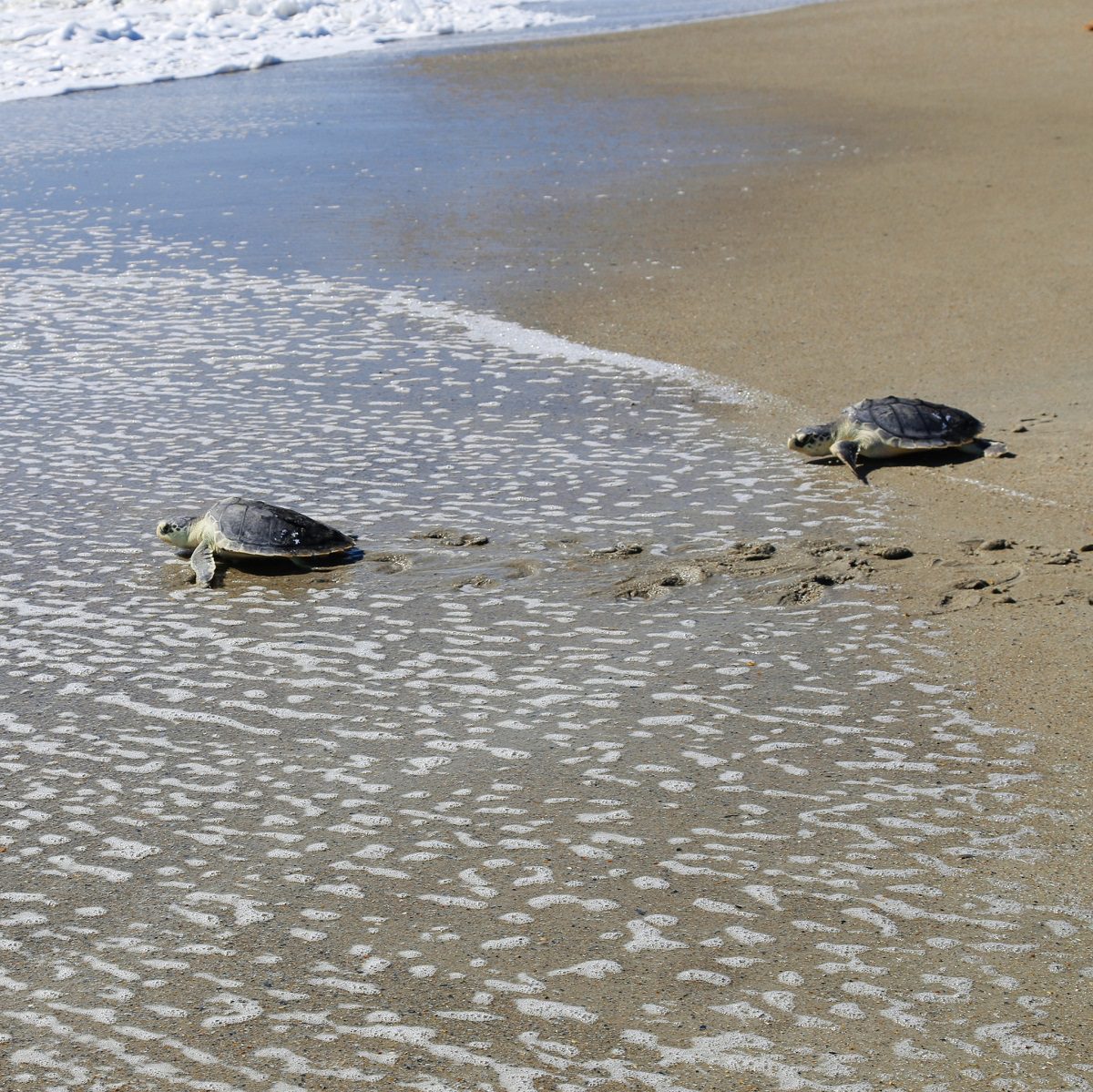 The North Carolina Aquarium at Fort Fisher has special programing Tuesday in "shellabration" of World Turtle Day.
Five spots in the aquarium that are home to turtles are being highlighted as part of the activities.
"We hear from visitors all the time how turtles inspire them, and for staff at the Aquarium that inspiration is important to our conservation mission. This Shellabration is all about awareness of all turtles, many of whom need our protection," said Karissa Bearer, lead special activities instructor with the Fort Fisher aquarium.
Visitors can play along and win a prize by taking a "shelfie" and posting on their social media pages with hashtag #ShellabrateTurtles. Show your selfie to the team outside the gift shop.
Organizers said spots to take the "shelfie" photos include the following:
Buzzard Bay, home to the diamondback terrapin. Populations have declined considerably in parts of their geographic range and are listed as vulnerable on the International Union for Conservation of Nature Red List of Threatened Species.
Loggerhead Sea Turtle Conservation. The greatest threat to the loggerhead sea turtle is loss of nesting habitat caused by coastal development, predation of nests, and human disturbances.
Cape Fear Shoals, 235,000-gallon home of Shelldon the green sea turtle. Green sea turtles face threats including bycatch in fishing gear, climate change, direct harvest of turtles and eggs, disease, loss and degradation of nesting and foraging habitat, ocean pollution/marine debris, and vessel strikes.
Outdoor pond from the bridge on the aquarium walkway for yellow-bellied slider and eastern river cooter turtles. They are of "least concern" on the IUCN Red List.
Eastern box turtle habitat. The official turtle of North Carolina is a vulnerable species. Habitat destruction has led to a decline of eastern box turtles in their former range.
The North Carolina Aquarium at Fort Fisher is just south of Kure Beach, a short drive from Wilmington, on U.S. Highway 421. Advance tickets can be purchased at the aquarium admissions website.