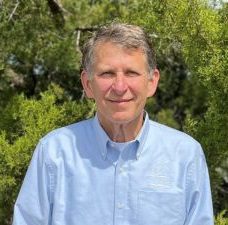 Harrison Marks has been selected to serve as executive director for the North Carolina Coastal Land Trust.
With offices in Wilmington, New Bern and Elizabeth City, Coastal Land Trust was founded in 1992 and has saved more than 85,000 acres with scenic, recreational, historic or ecological value.
Marks was a member of the Coastal Land Trust's Finance Committee before joining the board of directors in 2021. He stepped into the role of interim executive director in September 2022, taking a leave of absence from the board. Walker Golder had previously held the executive director position.
"I have long been in awe of all the Coastal Land Trust has accomplished, protecting and stewarding the lands we love at the coast," Marks said. "I am excited and grateful to have the opportunity and privilege to help conserve important lands and varied landscapes of the coastal plain."
A longtime resident of Winston-Salem and New Bern, Marks attended Dartmouth College, earning a degree in biogeography and served as co-chair of the newly formed environmental studies division of the Dartmouth Outing Club. He was a senior executive for Wachovia Bank. He served as executive director of Sound Rivers, overseeing the merger of the Pamlico-Tar River Foundation and Neuse River Foundation into a new organization.
"Harrison did an outstanding job serving as Interim Executive Director," said Hal Kitchin, president of the Board of Directors. "He possesses a unique combination of leadership, management, and personal skills that will serve him well as Executive Director. He is the right person to lead the organization as we celebrate 30 years of protecting the lands we all love."