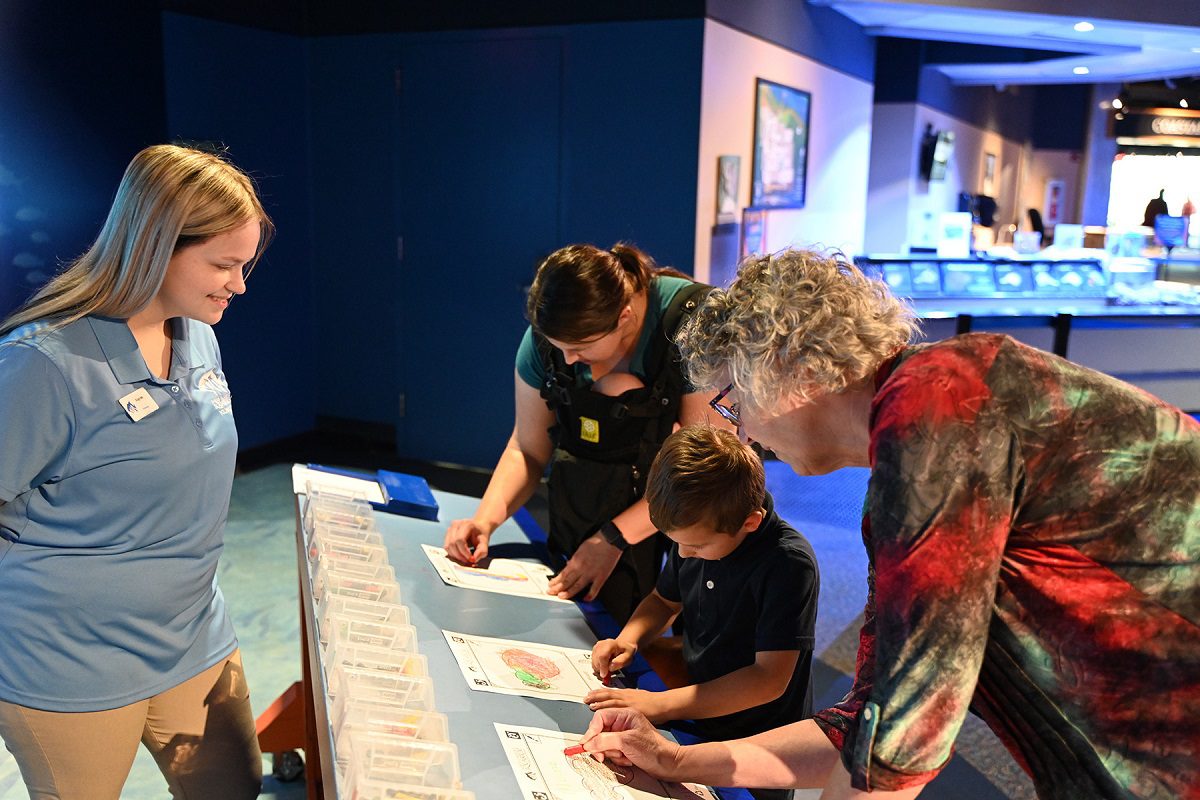 The second Carnival to Combat Climate Change set for this weekend at N.C. Aquarium at Pine Knoll Shores will "provide a space for all ages to discuss environmental issues," organizers said.
This year's event, themed "Ocean Health," will take place from 11 a.m. to 4 p.m. Saturday and is included with admission or membership. The event will take place inside the aquarium. Tickets can be purchased on the aquarium website.
Leaders in science and conservation from across the state will be ready to talk about climate change and how individuals can help lessen its effects on coastal communities, plus there will be hands-on activities and carnival games.
Kaylee Whitley, one of the Aquarium's teen volunteers, created the event as part of a community service project requirement for the Coastal Ecosystem Learning Center Network virtual youth summit she attended in 2021.
"I was really grateful for the crowd of people that came out to the event last year, and this year we're going to have even more games, crafts and activities with the same focus," Whitley said. This year she feels more confident having been through the process of creating an entire event from start to finish.
Whitley, who has been a volunteer at the aquarium for four years, will be heading to college next year but plans to continue the Carnival to Combat Climate Change with aquarium staff members.
"We're going to continue to make it better each and every year keep by still keeping the same idea as the first event, but making it a bit better each year," she said.
The North American Association for Environmental Education, in partnership with Coastal Ecosystem Learning Center, the National Oceanic and Atmospheric Administration and eeBLUE awarded the aquarium's youth program $4,000 in funding through the aquarium's nonprofit N.C. Aquarium Society to help implement the first event that was held in 2022.
"Kaylee is an amazing representation of a teen who wants to inspire others to care for and conserve the ocean," said Aly Mack, aquarium volunteer coordinator. "We are so impressed by her willingness to educate others about a complicated subject."
Mack said the carnival this year is the product of months of work and planning, but because of last year's carnival, the team was more prepared and knew how they wanted the carnival to run.
Whitley hopes that people who come to the carnival will better understand how to help our ocean. "It's hard to see sometimes how our ocean is impacted because it's so big, but hopefully this will be a space that will help people understand and learn how the climate effects our ocean."