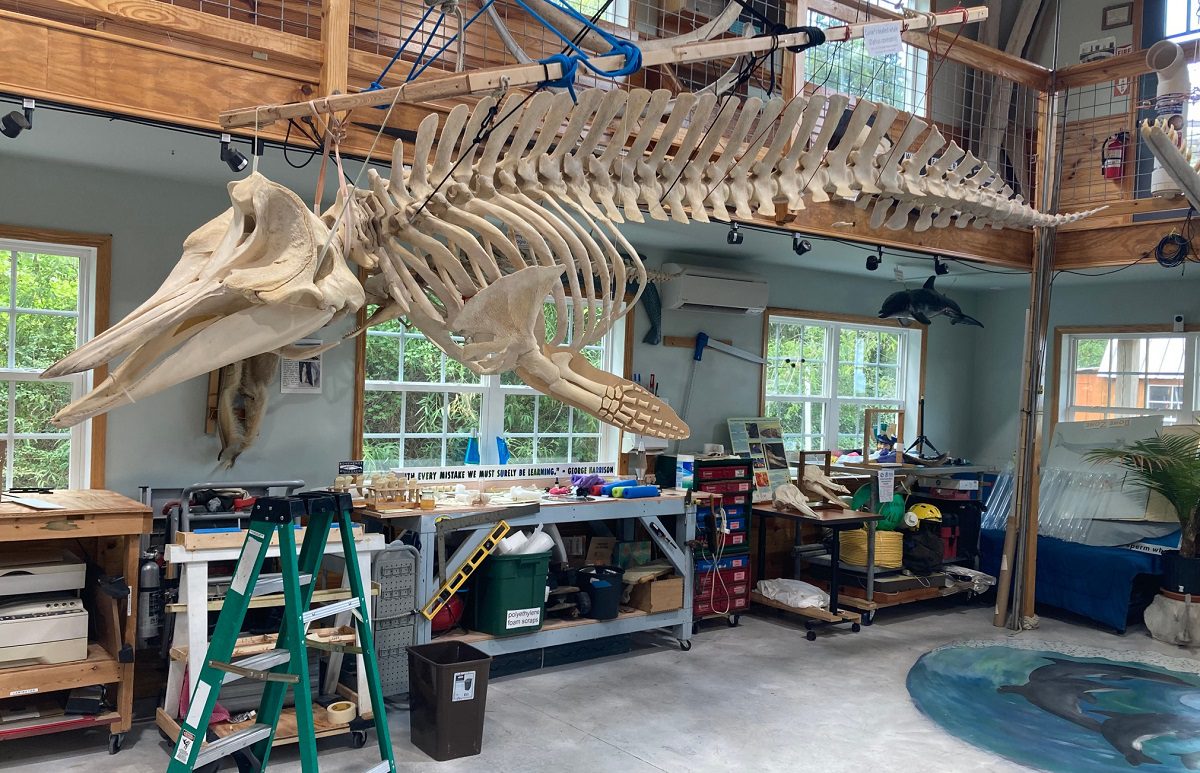 BEAUFORT — Bonehenge Whale Center is offering the public a rare peek behind the scenes during a free open house house April 1 and five tours planned throughout the year.
The facility is dedicated to research on marine mammals, stranded specimen collection, skeletal rearticulation, education and conservation of the state's whales, dolphins and porpoise. Because of the nature of the work there, such as power tools being used regularly, and bones dotted about, the facility is typically not open to the public.
The April 1 open house tours are offered at the top of the hour starting at 10 a.m. with the last tour at 2 p.m.
The open house is part of the North Carolina Science Festival, a monthlong celebration of science every April headed up by the Morehead Planetarium and Science Center.
Behind-the-scenes tours will be held at 10 a.m. April 4, 10 a.m. June 10, 10 a.m. Aug. 25, 2 p.m. July 27 and 7 p.m. Oct. 13.
The more in-depth behind-the-scenes tours will allow the public to examine the work taking place, as well as previously prepared specimens, with additional attention on local whaling history, whale anatomy, rearticulation of whale skeletons and conservation of marine mammals.
Tours are $10 per person with proceeds supporting the work at Bonehenge, operated by the nonprofit Carolina Cay Maritime Foundation.
Advance reservations are required for both the open house and the behind-the-scenes tours. Register online at ncmaritimemuseumbeaufort.com or by calling 252-504-7758. Learn more about the Bonehenge Whale Center at bonehenge.org.
The North Carolina Maritime Museum in Beaufort's Natural Science Curator Keith Rittmaster operates the facility. Visitors to Bonehenge must be ages 12 and up.