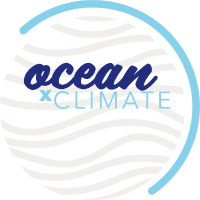 Registration is open for a policy conference being offered virtually June 6-8 that examines the connection between ocean and climate change.
Convened by the National Marine Sanctuary Foundation, Capitol Hill Ocean Week, or CHOW, also will be offered in person in Washington, D.C. The theme this year is CHOW 2023: Ocean x Climate.
CHOW brings together scientists, policymakers, scholars, businesses, and conservation leaders to address pressing conservation, science, and management issues facing the oceans and Great Lakes, organizers said.
The agenda for the conference is available on the website and shaped by the members of the CHOW 2023 Advisory Committee, which is made up of marine science and policy leaders from around the country.
"The ocean is critical to maintaining life on earth. A thriving ocean in the future requires we address climate change head-on, and make ocean and coastal communities front and center in all national climate strategies," said Shannon Colbert, vice president for external affairs for the National Marine Sanctuary Foundation, in a statement. "CHOW 2023 will dive into how this nexus will shape the future for our ocean, and our planet." 
The week will begin with CHOW Hill Day June 6 when members of the ocean and climate communities will speak with elected representatives about the policy issues relating to our ocean, coasts and Great Lakes.
The conference will wrap up with the foundation's Ocean Awards Gala set for June 8, which recognizes champions of marine and Great Lakes stewardship with Leadership, Lifetime Achievement, Conservation Innovation, and Sanctuary Wavemaker awards.