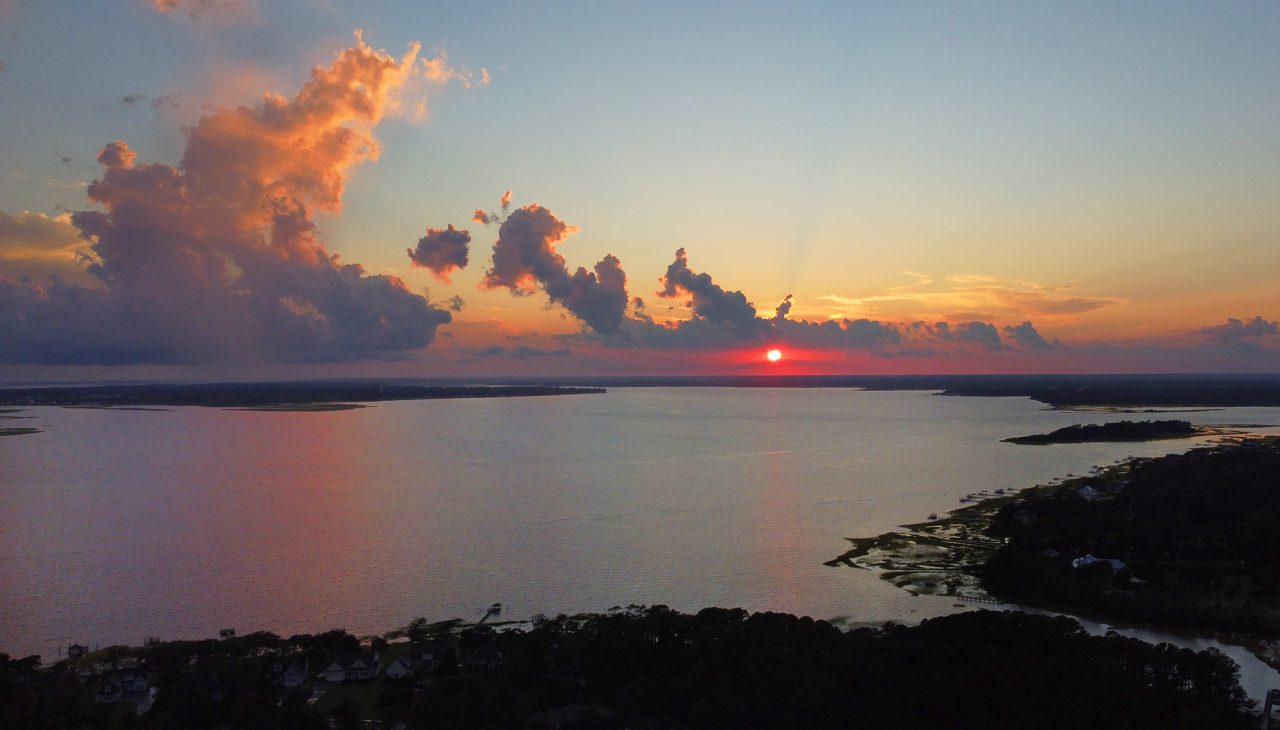 Two coastal projects will see part of the $15 million the state awarded this week to 17 total projects intended to reduce flood risks.
The state Department of Natural and Cultural Resources announced the funds Wednesday that are being awarded through the North Carolina Land and Water Fund.
"Reducing flood risk is critical for the health of our families and our economy," Gov. Roy Cooper said in a statement. "These grants will benefit local communities by enhancing water quality, providing open space for North Carolinians, protecting our natural resources, and keeping our communities safe."
The North Carolina Coastal Federation, which publishes Coastal Review, has been awarded $1.6 million to continue its multiyear Newport River restoration effort. The nonprofit organization has collaborated with local governments, state agencies, other nonprofits and community stakeholders to create an action plan to restore the 12-mile Newport River in Carteret County. The river flows from Newport into Bogue Sound between Morehead City and Beaufort.
Coastal Federation Executive Director Todd Miller said in an interview that the funding will allow the organization to restore natural hydrology on about 1,400 acres near Mill Creek.
"This restoration will block existing ditches, and allow the property to infiltrate billions of gallons of water each year. This will reduce the amount of water that flows into the Newport River after storms and improve water quality in the river," Miller said. "It is an important element of efforts currently underway to protect and restore the Newport River so that it remains one of our best and most economically important shellfish growing areas in the state."
Also on the coast, the North Carolina State University's Department of Forestry and Environment was awarded $383,191 for the Hofmann Forest Water Farming Demonstration and Research Project. Water farming is the practice of retaining water on land, like farmland, to reduce polluted runoff, according to a Florida organization that tested the practice. Hofmann Forest is The forest is 79,000 acres in Jones and Onslow counties, near Jacksonville on White Oak pocosin and contains the headwaters of the White Oak River.
The North Carolina General Assembly directs and funds the grants. The fund's board of trustees awarded projects designed to store floodwaters during major rain events, remove infrastructure from flood-prone areas, and restore wetlands, floodplains, and other natural areas to better retain stormwater.
"The Board received 61 applications totaling over $80 million in requests from North Carolina communities, conservation groups, and agency partners proposing a wide variety of great projects throughout the state," said Ann Browning, chair of the fund's flood risk reduction committee. "While high demand required tough decisions by our trustees, it is gratifying to see such strong interest among our community partners in deploying nature-based solutions to help protect North Carolinians' lives and property from flood risk."
A complete list of grant awards is available at https://nclwf.nc.gov/2022-flood-risk-reduction-awards/open.